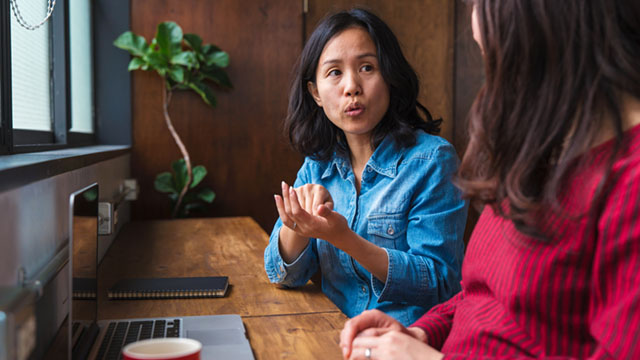 In recent years, entrepreneurship has become a more desirable option for Filipinos, thanks to the opportunities driven by the age of e-commerce. In fact, according to a study conducted by the Global Entrepreneurship Research Association in 2015, Filipinos were found to have the strongest desire to do business. 


However, the same study learned that those good intentions are hardly followed up. While Filipinos know that good opportunities abound, most still fear failure. The association said the primary reason why Philippine-based businesses shut down is due to unprofitability.


There may be various factors behind a business going red and eventually closing down. To remain profitable, entrepreneurs have to make sure they have all their bases covered, down to the small details. Here are some things you can do to make sure your business operations remain cost-efficient.


1. Train your people

In any industry, one's staff can have a great effect on profitability and sustainability. 


In manufacturing, they are the ones that literally make the product, the first ones to ensure that the business can churn out profits with their well-crafted items. In food and retail, they are a company's first line of warriors, the ones that face the customer first and the ones that leave a lasting impression. 


Research conducted by content marketing firm ConversionResearch revealed that 5 out of 10 shoppers across generations—from millennials to baby boomers—would stop patronizing a brand that gives bad customer service.


That could mean thousands' worth of potential sales already lost, all because of a staff member who failed to meet a customer's expected service. It only shows how staff training, while often overlooked, is a necessity for any company. It may be costly, but it is an investment that could mean serious returns in both money and brand image.


2. Maximize the use of energy

Guaranteeing the company has a safe, practical, and effective work environment should be on your list of to-dos. Several studies have shown that a good work environment can increase an employee's productivity. It encourages people to do better at work, too.


With the right design and energy-saving practices, an office's operations can also be made more cost-efficient. An interior designer can help you make maximize a space and recommend the proper equipment to help you make the most of the electricity you use. To save even more electricity and instill staff discipline in the process, have a policy in place that limits computer usage. Encourage them to take a break during lunch and turn off the lights in the work area for an hour--it saves energy plus gives your employees the chance to rest.


3. Seek advice from energy experts 
Limiting computer use and shutting off lights can save you a bit of money but working with an expert can better help you manage your expenses. Meralco (Manila Electric Company), a distribution utility company, has been providing sound insight among mid to large businesses on how to best operate their businesses through Meralco Biz Partners. This special segment of the company caters to businesses and enterprises consuming 5-499 kW or a bill of Php15,000 to Php1.8M a month, helping them by giving energy efficiency solutions and advice.
In fact, Meralco Biz Partners regularly stages Power Up Forums in various parts of the country to educate and build relationships with small and medium-sized enterprise owners who can best benefit from the company's energy-savings programs. It also helps business owners to connect with other entrepreneurs that may help them grow their businesses.  


A number of entrepreneurs have found that Meralco Biz's energy-saving programs help free up extra funds which they may then use to grow and scale their business operations. Visit www.meralco.com.ph/biz for more information.