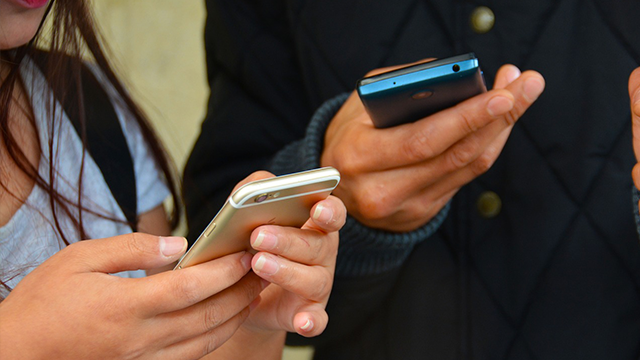 With almost half of the Filipino population already online, digital customer service has become one of the most important factors in becoming a brand industry leader today. As much as 76 percent of consumers will remain loyal to a brand that provides great digital customer service.
The SAP Digital Experience report, released on Tuesday, July 26, revealed that 54 percent of Filipino consumers are "delighted" with their digital experience and 76 percent of them "will proactively recommend a brand they love."
ADVERTISEMENT - CONTINUE READING BELOW
Related: Turn your customers to brand loyalists with these 8 tips 
This gave the Philippines, the second fastest growing economy in Asia, the highest Digital Experience (DX) score of 33 percent among its ASEAN neighbors.
"This DX score has a direct impact on business and in the bottom line because of three main things: they drive customer loyalty, advocacy and the ability to share information with brands," SAP Philippines managing director Ryan Poggi said in a press conference.
Related: Brand loyalty? It's all about feelings 
SAP defined digital experience as "how a brand digitally interacts with its customers during the discovery, purchase, delivery and support of a product or service." 
Related: 7 ways to keep customers coming back 
The 500 respondents rated brands from banking, telecommunications, utilities, consumer retail and media and entertainment according to 14 attributes, which ranged from service availability to customer relationship. 
Safe and secured service (77 percent), 24/7 availability (63 percent) and timeliness (62 percent) are the top three factors consumers considered in favoring a brand or service.
ADVERTISEMENT - CONTINUE READING BELOW
With safety of highest importance, unsurprisingly, 58 percent of consumers polled are willing to provide private data to brands online, from personal profile to buying preferences.
"Brands need to transform and that transformation has to be predicated with the customer at the center," Poggo said. "Any brand that does not invest in proper infrastructure will be left behind."
ASEAN snapshot
However, Poggi admits that "monetization of the data derived from the digital economy remains a challenge." The SAP executive pointed out that while 35 percent of Filipinos have smartphones, only 9 percent are willing to purchase online.
Related: How PH banking will look like in 2020 
"Brands need to continuously innovate and put customers at the heart of what they do to continue this positive digital experience," he added.
Meanwhile, at least two-thirds of the consumers in the Asia Pacific are unsatisfied with their digital customer experience, with most digitally mature markets lamenting.
Only 25 percent of consumers in South Korea and Singapore are delighted with their digital customer experience while only 18 percent of Japanese consumers are satisfied.
ADVERTISEMENT - CONTINUE READING BELOW
All three economies are in the top 10 countries with fastest internet service worldwide, according to Internet broadband testing company Ookla. In contrast, the Philippines only ranked 176th out of 202 countries surveyed.
Still, Poggi does not disregard the positive digital experience that Philippines acquired.
"Philippines may be behind the curve, but being in this spot give brands the opportunity to be ahead of the curve. The challenge now is how brands will invest and stay ahead of the curve," Poggi said.