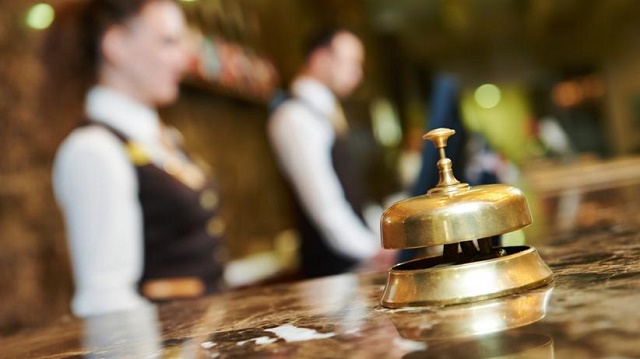 Aside from the freer flow of goods and services within the Association of Southeast Asian Nations (ASEAN), more manpower and capital are set to cross regional borders since the ASEAN Economic Community rolled out in end-2015.
"The [ASEAN economy] is here at our doorstep, and we aren't planning for it," said Jordan Imutan, president of Whitehall Management Consulting, which helps Philippine-based firms design a deeply-satisfying customer experience.
ADVERTISEMENT - CONTINUE READING BELOW
In particular, Imutan spoke to members of the travel and hospitality sector late last year in a forum hosted by the local unit of Swiss firm SGS (which specializes in inspection, verification, testing, and certification).
"The best of the best will be competing for lucrative jobs," he said. "There will be a lot more expats coming in from another country."
ADVERTISEMENT - CONTINUE READING BELOW
'Customer service is dead'
For the industry, this will be an exciting opportunity, but it is not without its pains and challenges. Competition from the other 9 member countries is another thing to watch out for.
Here are a few pointers Imutan shared in the forum on how the travel and hospitality industry can win in the ASEAN economy.
For one, customer experience is the new normal. Imutan set it apart from customer service, which he described as dead. The latter exists mostly to deal with complaints from people—that is, when something already went wrong.
"In the hospitality industry, there is nothing else that can make customers win other than customer experience," he said. Holistic and more sound, this approach is about catering to people's needs at any point before, during, and after booking.
Your goal in this business is to provide guests with excellent service not only during their stay, but also while they lurk at your Facebook page or make a reservation on your website, Imutan added. This has become more significant nowadays because of the next point.
ADVERTISEMENT - CONTINUE READING BELOW
Monitor social media
Imutan shared the Ritz-Carlton response on a stuffed toy that a boy left behind in one of their hotels. Joshie the Giraffe was recovered by the hotel's Loss Prevention Team, and photos of him in a spa, on a golf cart by the beach, and with a Ritz-Carlton badge were sent to the boy's family. Joshie enjoyed an extended vacation before he was sent home. The story became viral on social media.
Hotels great and small can benefit from one of the best marketing tools of this age. Monitoring what people are saying on social media can help you strategize. Do not wait for people to stumble upon your site. Find out which keywords are popular among your target customers when they search online for accommodations. Tap into their needs.
Social is the shortest route to boosting your presence. Yet, it can also ruin your reputation if you relax your standards one bit. Anyone with Internet access and a Facebook account can hit you with rants and bad reviews. Some can go as far as warning future customers about you on sites like TripAdvisor, Booking, and Agoda. So, like Ritz-Carlton, first-rate customer experience should be your foundation.
ADVERTISEMENT - CONTINUE READING BELOW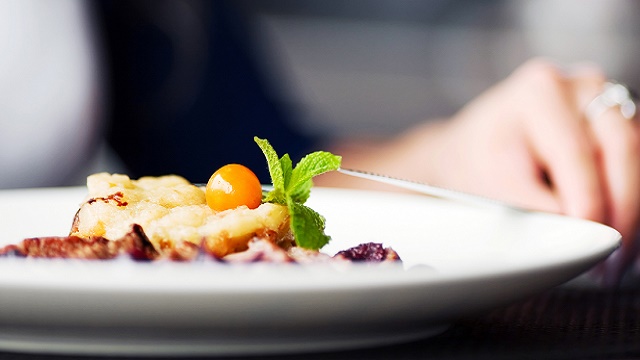 Design the experience
Some major concerns that fall under this point are as follows:
• Map the customer journey. Are you easy to find online? Is it easy to get in and out of your hotel? Is it easy to recommend? Identify which parts of the experience you can inject more of your brand of service in. Hyatt, for example, entertains its guests on a sofa instead of having them line up at the reception desk.
ADVERTISEMENT - CONTINUE READING BELOW

• Identify their emotional and rational triggers. Imutan mentioned that price is the main attraction for people who are booking a hotel. But as the journey unfolds, their emotional needs increasingly factor in. How they are treated and how the place makes them feel, among others, becomes the focus. 

• Deliver on promise. Imutan summed it up with this: If you promise a steak that is medium rare, then serve medium rare on the table; and if you promise that clothes will be ironed by morning, iron and send them to your guests' room by morning.
"You will see the difference in a few years—which companies will stay afloat, and which companies will sink," Imutan told his audience. "Let's make sure we are the best in what we do before we dream of competing with the best in another country."
*****
Shadz is a freelance business writer for both online and print. Follow her on Twitter: @shadzloresco.
ADVERTISEMENT - CONTINUE READING BELOW