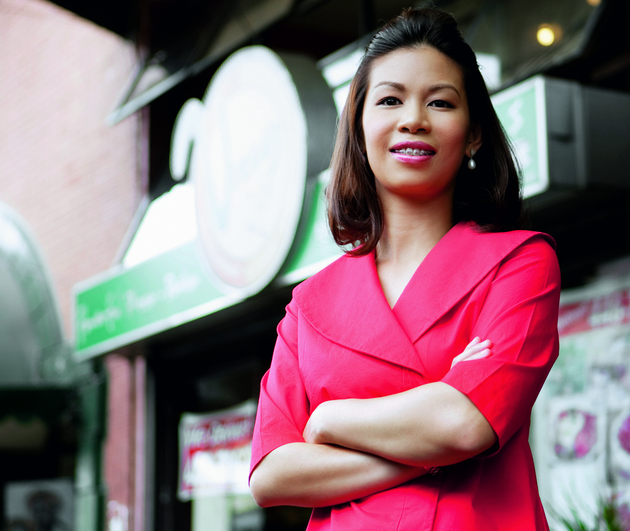 Right after Jackie Vizcocho-Dizon finished her Culinary Arts degree from the CACS (Center for Asian Culinary Studies, located in Manila) in 2004, she opened Vizco's Restaurant & Cake Shop not out of sheer confidence, but by a bit of chance. "I knew I wanted to put up my own business, but first, I wanted to gain experience working abroad or in any of the fine restaurants or hotels in Manila. But before I had the chance to apply for work, my parents informed me that a tenant beside their book store on Session Road was vacating [the space] and that I had to decide right away if I was interested in the space. So of course, I had to say 'go!'"
ADVERTISEMENT - CONTINUE READING BELOW

Starting small
Vizco's serves salads, pastas and cakes at their busy outlet located on Session Road. The concept came from Jackie's thesis on "the possibility and marketability of putting up a fairly priced Western-themed restaurant and cake shop particularly on Session Road. I wanted to put up a restaurant and cake shop that had an extensive menu that would capture the different taste and preferences of Filipinos and tourists."

Jackie's parents, who are businessmen, helped and guided her during the first year of operation. Jackie's first degree, Business Management from Saint Louis University, also came in handy. First, they had to completely renovate the space, since it was previously occupied by a telephone company. "It took us six weeks to [transform] the place." Then, they hired 10 employees, and had just a few items like pasta and entrees, on the menu. Later, they added cakes and pastries and breakfast items. 

"Our first two years of operation was a struggle. It was only in our third year of business that we slowly gained clients, and the rate of sales moderately increased each year." Although Jackie does not want to divulge the amount of her initial investment, she says they recovered the investment in a span of five years.

"Starting a business from scratch," Jackie says, "is really serious hard work. We had all sorts of difficulties—from hiring, selecting and training personnel, establishing a system of operation as proper inventory and maintenance of stocks, getting suppliers and establishing good credit, to perfecting the recipes and menu in a limited amount of time, pricing and marketing of the items on the menu, etc. From experiencing such difficulties, corrective plans and actions are faced and dealt with one step at a time."
ADVERTISEMENT - CONTINUE READING BELOW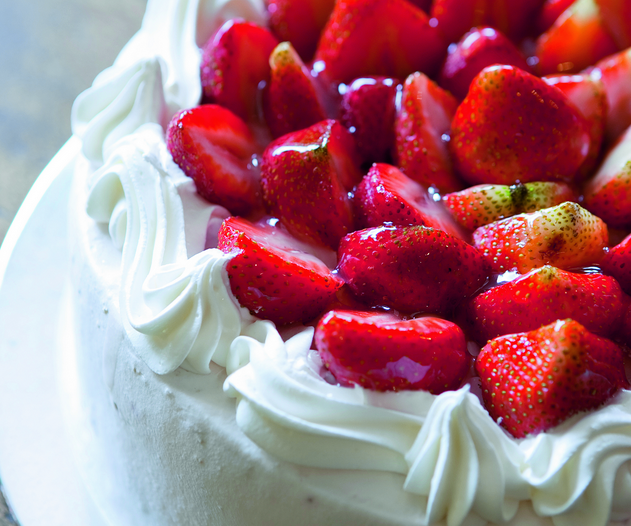 Appealing to the market
"With Baguio being a tourist destination, around 10% to 20% of our clientele are foreigners, while majority are locals," Jackie says. The restaurant has a seating capacity of 50 persons. Vizco's now has more than 20 employees and is open seven days a week. Every two years, they repaint the restaurant. They also replace or restore equipment, furniture, and fixtures, as needed.

"Although we are experiencing a recession, being in the restaurant business is still very viable because food is a prime commodity." According to Jackie, although delivering good, affordable items is a must, promotion is important, too. "It is high-quality to be the first to offer a certain product, but making sure that you are offering the best of such product will make you stand out among competitors. Presentation and marketing of a product [are also key] in achieving success."

"We used advertising and media, we gave out flyers. Occasionally, we have promotions, freebies, and discounts. We are also known for our specialty dishes, and mainly our best seller, which is Vizco's Strawberry Shortcake." 
ADVERTISEMENT - CONTINUE READING BELOW

Location, location, location
Baguio being a tourist destination, sales are also dependent on certain periods, usually determined by the weather. "Our peak periods are from December to April. Low months come during school openings since majority of Baguio's population are students. The roughest months are during the rainy months."

Being in business for more than 10 years, they have already set up a system to maximize their resources when it's the lean season. "We cope by allowing our employees to take their leaves by turns. We also schedule activities like renovation work and general cleaning [at this time]. This way, our employees remain productive despite the low season."

A major challenge came in October 2009, when typhoon Pepeng brought non-stop torrential rains that not only kept tourists away, but cut off Baguio from the rest of the country. "Sales were very much affected. Fresh stocks like poultry, eggs, and vegetables became limited and more expensive in the market. Although we remained open during the typhoon, we usually closed by 8 p.m. instead of our regular 10 or 11 p.m."

Aside from stocks and low guest turnout, their work force also suffered. "We still asked [the staff] who could come to work to report as usual, so around 16 came for work daily. Some voluntarily took a leave, while some voluntarily went undertime since they didn't have anything more to do."

The rains however did not completely deter their capacity to deliver profits, however. "Since it was difficult for our customers to dine at the restaurant, we managed to generate sales through food deliveries."

"As soon as the sun came up, business slowly went back to normal. Management and staff members just pitched in to help those affected in Baguio and La Trinidad," Jackie shares.


ADVERTISEMENT - CONTINUE READING BELOW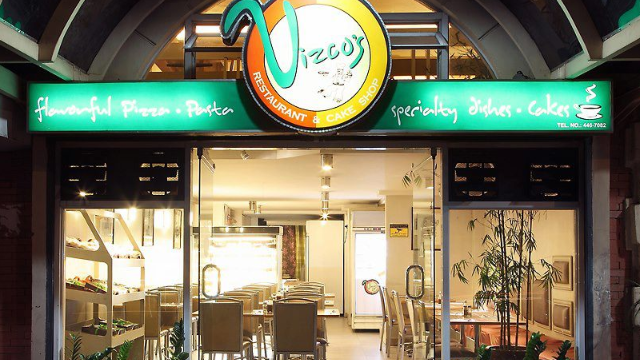 The business is doing well enough that Jackie sees expansion in the horizon. "We are studying the possibility of franchising or expanding to the Metro Manila area in several years."  

Jackie says that Baguio is good for business, not only in terms of market but supply of raw ingredients as well. "Session Road in particular is a conducive place to put up a restaurant because it is located at the heart of the city where students, the working class, professionals, and tourists go. The number of people migrating to the city increases each year, so the demand for food also increases. Baguio is also a source of fresh crops, fruits and vegetables, which make restaurateurs afford to keep their food moderately priced for satisfied customers."
ADVERTISEMENT - CONTINUE READING BELOW
Photos by At Maculangan; last photo from Vizco's Restaurant and Cake Shop's FB account