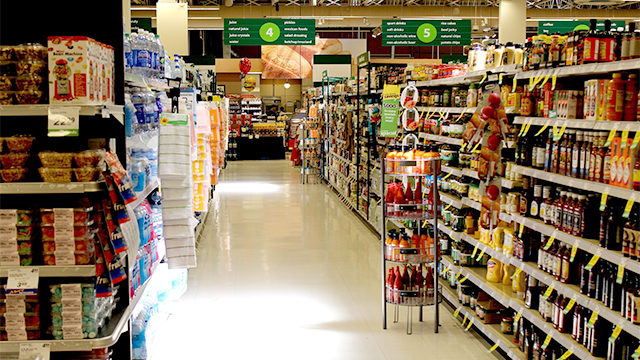 Every manufacturer dreams of having his product stocked on supermarket shelves. But it's easier said than done. It's a challenge, particularly for small manufacturers that are just starting out and may not have the financial means to pay the fees retailers charge for carrying products on their shelves.
ADVERTISEMENT - CONTINUE READING BELOW
So-called listing fees in supermarkets range from Php 800 to around Php 2,500 per stock-keeping unit (SKU) per store, says Steve Cua, president of the Philippine Amalgamated Supermarkets Association. He says both new and existing suppliers need to pay the fees in exchange for the shelf space at supermarkets. Given the finite space in their stores, he says retailers charge the fees, which are paid outright in check or cash prior to product delivery, to discourage suppliers or sales reps from pushing "bad ideas or products."
"The [fee] is directly proportional to the perception of how attractive it is for the supplier to get himself into the shelves of a particular outlet [along with] the retailer's perception of his opportunity cost had he allowed some other willing supplier to put his products on his store's shelves," he says.
The listing process
This process is fairly simple and straightforward. "You provide [retailers] a trade letter that contains all the information they need…a sample of the actual product, and what your plan is to grow sales for that product in-store," says Joanna Gilladoga, marketing head of Human Nature, a maker of personal care, makeup, home care and pet care products.
ADVERTISEMENT - CONTINUE READING BELOW
Related: Human Nature: Providing extra income through direct selling
When meeting with retailers, you should be ready to provide them with figures and information on trade discounts, production cost, and even research reflecting consumer insights about the product. "To be successful in negotiations, go into the meeting knowing full well what you want the outcome to be, so that you can direct and influence the course of the conversations toward that end," says Gilladoga.
Related: 5 questions to ask before getting a mall space
Cua says suppliers can avail of group listing fees when they have several variants of their products, in terms of sizes, scents or flavors. Some retailers also allow suppliers to offer an introductory price for the first month of placement in place of listing fees, says Gilladoga.
"Can you afford this total cost of doing business? If not, then identify which elements in your total cost of doing business are dispensable and do without it if you really can't get away with not paying the listing fee," Gilladoga explains.
ADVERTISEMENT - CONTINUE READING BELOW
Where's your spot?
Note that retailers will have the final say on how they want to present your products on their shelves. However, you can suggest, convince, persuade or offer to pay for prime shelf space, such as eye-level shelves, whole blocks for related products, or a spot beside a targeted competitor, says Cua. Suppliers may also want extra exposure with a gondola (a freestanding shelf), or the much-coveted space at the end of aisles, says Gilladoga.
Retailers usually give suppliers a trial period before agreeing to a long-term relationship. "Normally, a supermarket gives a supplier three months to review and see if new items or variants are worth carrying on a continuous basis. Some supermarkets are very strict and delete non-performing products from their shelves without the benefit of an extension, while others give extensions based on their past relationship with suppliers," says Cua.
Gilladoga says some retailers measure how well a product is performing in the first four weeks, and the performance will already be indicative of the kind of shelf space and purchase order quantities they will be getting.
ADVERTISEMENT - CONTINUE READING BELOW
Clearly, there's a cost involved in getting into supermarkets. The bottom line is, since suppliers and retailers bear a "shared risk" in brand or product marketing, suppliers need to convince retailers that their relationship will be mutually beneficial in the long run. Here are some pointers to make sure your investment will pay off.
1. Find your unique selling proposition
There's only a finite amount of space available at supermarkets. As a small manufacturer or supplier, you'll have to compete with larger and more established competitors. One way to get an edge is by showing retailers that you're offering unique products consumers will love.
Cua says as supplier, you should highlight the competitive edge of the product you're offering and why customers would prefer it over others. "This should make the retailer feel that your product has a chance to sell on his shelves, thereby decreasing his chance for opportunity loss since he most probably has to take away some other product or decrease the display size of competing products to make way for yours," he says.
ADVERTISEMENT - CONTINUE READING BELOW
Human Nature, for instance, lowered its price points and told retailers it could help increase the shopper's average basket size, drive new shoppers to the store, and improve the store's profitability. "If your new product does not contribute to any of that, you are just wasting [the retailer's] shelf space, confusing the shopper, and adding unnecessary complexity to the system. You'd then have to rethink your new product's proposition not just to the end-consumer, but also to the retailer," says Gilladoga.
2. Have a marketing plan
Jerry Ferreros, national sales manager of Philippine confectionery maker Markenburg International Foods Corp., says suppliers should give retailers details about their marketing campaign, including plans for setting up sampling booths and hiring promo girls to push the products in-store.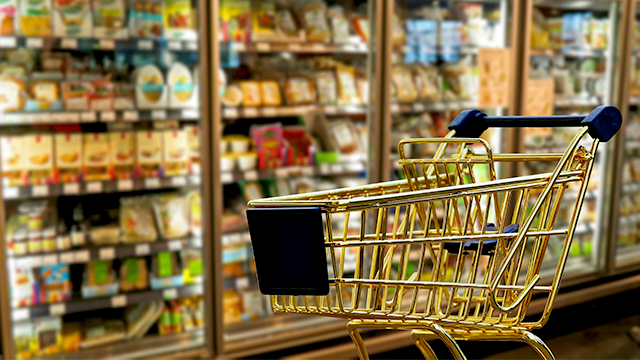 ADVERTISEMENT - CONTINUE READING BELOW
3. Pick the right retailer
Since you're paying for shelf space, make sure you pick the right retailer. In the case of Human Nature, it went with leading retailers because they draw in shoppers that buy the kind of consumer goods it produces. "If you have a high-value product that's expected to sell only in low volumes, then look for retail partners whose shopper profile fits exactly [who you're targeting]. High foot traffic won't be as important as average shopper basket size," says Gilladoga.
Also, she says leading retailers might require higher listing fees, but the product will also be carried in several branches as opposed to second-tier stores, which only have a few branches. She concedes the fees may be out of reach for startups. "But working with second-tier retailers is also a good option if your production capacity is not yet ready and you cannot scale up to the volume demands of leading retailers," adds Gilladoga.
ADVERTISEMENT - CONTINUE READING BELOW
Suppliers should also consider the market they are serving. Products that come in small sizes sell well in convenience stores, according to Ferreros.
4. Hit the right spot
Some suppliers may want to position their products strategically by placing them alongside complementary items, says Cua.
This means putting peanut butter and cheese beside the bread display, placing products beside a market leader or a competing brand to better highlight their competitive advantage over the prices of their competitors' products, or displaying products in more than one shelf or aisle to ensure brand or product recall.
In this case, suppliers will have to pay for the privilege to place their products in their preferred slots, in exchange for the effort and discomfort retailers have to face when complying with these special arrangements.
Retail underdog
Small manufacturers might find it difficult to convince major retail chains to carry their products on their shelves when more established suppliers have deeper pockets, giving them the means to spend for prime retail space.
ADVERTISEMENT - CONTINUE READING BELOW
"One reason why some supermarkets do not entertain MSMEs [micro, small and medium enterprises] is because these enterprises are not capable of complying with the requirements of bigger supermarkets, like the volume of deliveries needed to cover a chain of stores. They are ill-equipped for proper labeling and bar-coding, which is a requirement for stores using POS [point-of-sale systems]," says Cua.
He says some supermarkets waive listing fees for small, cottage-type or backyard-type manufacturers as their way of practicing corporate social responsibility and entrepreneurship. However, smaller suppliers will have a better chance at targeting smaller neighborhood retail stores rather than the big chains. "The problem in perception is that small manufacturers think they've had it made when they occupy space in the shelves of the big chains," Cua notes.
*****
This article originally appeared in the March 2015 issue of Entrepreneur Philippines magazine. Minor edits have been done by Entrepreneur.com.ph
ADVERTISEMENT - CONTINUE READING BELOW