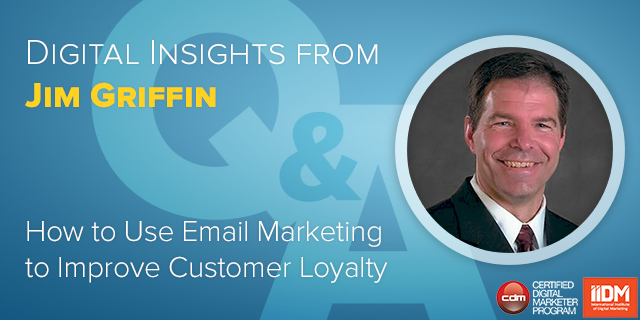 Jim Griffin is the Founder and Managing Director of Lassu Loyalty. He has worked with big conglomerates such as SM Advantage and Metro Rewards to assist them on their loyalty strategies. Jim is also the CRM and Loyalty Subject Matter Expert of the Certified Digital Marketer Program. 


CDM: Prior to launching an email marketing campaign, what are essential KPIs every brand should establish?

JG: KPIs follow from your business objective. Beyond this, several metrics are useful for understanding the root cause behind performance on KPIs. Bounce rate is important. You should take a close look if your hard bounce is higher than 2%. Open rate is useful in many cases. If you're doing all the right things, you should be able to get about 29-30% open rate if you're sending 1-2 emails per month.

Email click-through-rate (CTR) measures who is clicking on your email to follow the links. You should be able to achieve 3% CTR on 1-2 messages per month. Unsubscribe rate should be 0.5% or lower, so you should optimize your list if it exceeds 1%.

You can also look at mirror-page clicks, which may be a warning signal about display issues. Most of these metrics are available as standard features within email platforms. Finally, email is cheap but it's not free. Hence, you'd want to look at your cost-per-thousand emails sent and consistently manage the cost.


CDM: With consumers having the ability to mark an IP address as "spam," how often should brands send out emails?

JG: 73% of users who unsubscribe from an email list report "too many emails" as their reason for doing so. On the other hand, sending out too few messages is a problem as well. Anything less than once a month is no longer regular communication. At less than once a month, the emails are so far apart that you're starting to lose the key benefit of email marketing; which is to keep your brand on people's minds.

Once per week produces 50% less unsubscribe and 80% more opens (also higher sales) than twice per week.
ADVERTISEMENT - CONTINUE READING BELOW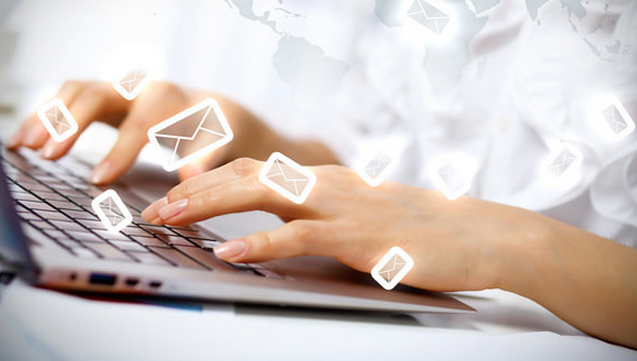 CDM: What's a good character count for subject lines?

JG: 50 characters or fewer. In April, MailChimp updated its research regarding subject lines, based on 200 million emails. Data confirms that 50 characters or less is a good rule of thumb (although longer subjects worked well when the messages were highly targeted.)
ADVERTISEMENT - CONTINUE READING BELOW

CDM: How should local brick-and-mortar businesses approach building customer loyalty through email marketing?

JG: There are four basic pillars to a successful email strategy.

1. There are all the activities related to building your opt-in list of email contacts and maintaining quality of that list.

2. Optimize the integration of email tactics with what you're doing in other channels.

3. Optimize what you're doing in the email channel itself – things like A/B testing of message headers, creatives, and time the messages are sent.

4. Marketing automation and optimizing deliverability. That's the "block and tackle" aspect.


CDM: How can email marketing improve customer loyalty in comparison with social media marketing?

JG: Social Media Marketing can be useful effectively at virtually every stage of the marketing funnel, whereas email is best used for objectives that are at the lower end of the funnel.

For instance, if your goal is awareness, you can use display and social media; whereas if your goal is conversion, you may opt to use email and search. If you're trying to increase loyalty, customer advocacy, or repeat purchase, you can use email and social media.
ADVERTISEMENT - CONTINUE READING BELOW

CDM: In a nutshell, how can brands leverage on email marketing to improve customer loyalty?

JG: Loyalty Marketing begins with an unspoken pact. Your customer says, "Give me something of value and in return, I'll make it easier for you to know me and track my behavior." Then, you have this right insight, which you can segment and send more targeted messages. Your customers like this because you seem to understand them and marketers like this because bounce rate goes down and response rate goes up.
Learn more from Loyalty Specialist Jim Griffin himself. Catch his discussions on Database Management, Loyalty Planning Checklist, and more in the Certified Digital Marketer Acceleration Program! Class starts on August 1, 2015 at the Asian Institute of Management. For inquiries, visit www.cdm.ph.

ADVERTISEMENT - CONTINUE READING BELOW
About the CDM Program
The Certified Digital Marketer (CDM) Program presents marketers and business professionals with world-class digital marketing education. The program is a comprehensive training that equips you with the fundamental and advanced skills in Social Media Marketing, Digital Marketing Analytics, Digital Media Planning, CRM & eCommerce Marketing, and Mobile Marketing.
Through the CDM Full Program or Acceleration Program, marketers and business professionals will learn the key tenets of digital marketing. Check out our course at imadigitalmarketer.com.
Image from Flickr (SEO ndKhanh)