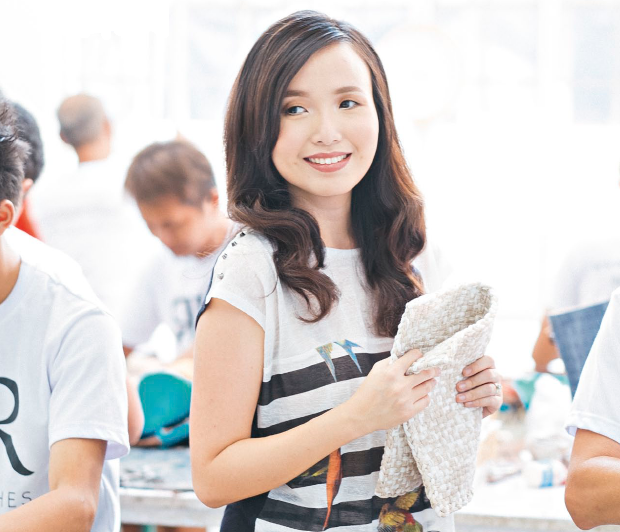 Reese Fernandez-Ruiz describes the origins of Rags2Riches (R2R), the internationally renowned fashion and design brand, as a "very serious experiment." 

"We knew we were there for the long haul, but it was still something we had never done before," she explains. She knew the job meant more than minding profit margins. As a social entrepreneur, she says, "we place ourselves in a situation where we had to monitor more things, reach more targets…but I think that having different bottom lines will just make you work harder."

Were she just out for convenience, the easiest approach would have been to hire employees to work in a conventional factory setup, but then the business would be excluding the people she wanted to work with the most: stay-at-home, disenfranchised mothers. "We wanted to be partners of that underserved segment," she says. Instead, she took the longer route and set out to professionalize home-based artisans.
ADVERTISEMENT - CONTINUE READING BELOW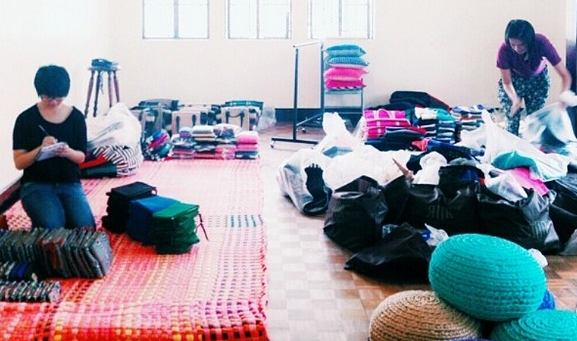 Collaboration with people
"We took a lot of time building trust with our communities, which is not something that's easily done. It really takes a lot of presence. You have to have someone on the ground," she says. Collaboration is still one of the business' strong suits, and R2R often partners with NGOs and foundations to help them touch base with a new area. 

Still, every community is unique, and comes with different wounds and trust issues. It's taught her to keep an open mind, look at what's really important to the artisans, and hardest of all, reexamine certain notions and assumptions: For one, Fernandez-Ruiz thought it would be easy to teach artisans about accounting and design; it was only after she realized that, as struggling parents, their priorities were different from hers that "we were able to bridge their knowledge and ours."

"It's easier to impart your knowledge than to receive knowledge from other people," she says. "But when you are partnering with people from a different background, you have to be willing to unlearn things, or you won't understand where they're coming from. You'll just apply what you've learned in school and models you've learned abroad or your own community, but they won't work."
ADVERTISEMENT - CONTINUE READING BELOW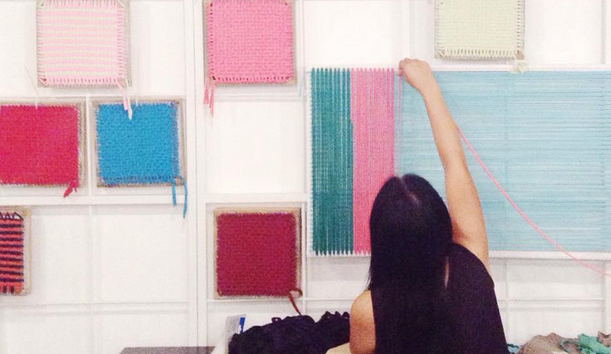 Artisans' active participation
Currently, R2R has more than 100 artisans—all of whom receive skills training, including a values formation program led by Cynthia Cabrera, the business' community enterprise manager, who was also one of R2R's very first artisans. "The motivation of income isn't enough. It's never been enough. It's a misconception that you can give people money and they'll be fine," says Fernandez-Ruiz. "We've learned that the real path out of poverty is not just an increase in income, but an increase in quality of life [and] knowledge."

Artisans aren't active in just the production side of operations, they're integrated into R2R's supply chain down to its strategic decision-making: Not only do they have a voice in the management team with Cabrera onboard, some artisans are also team leaders and store ambassadors. They are also represented among the business' board members. "We feel that our artisans can provide value every step of the way," says Fernandez-Ruiz. "Individually, we don't have the monopoly on good ideas. We need to talk to each other to get the best results."

To up their game, they've had to shift several areas of operation in-house: its community production model, design integration, and their market access. Whereas R2R used to have tie-ups with retail stores, it now has its own store in Makati, as well as an online shop, that help the business connect with its customers—which R2R calls its advocates—more directly. 

Shouldering the production process fully, instead of teaming up with factories, has also allowed the business to deliver faster, better products. "There's always two stories that we're trying to balance: the story of empowerment, of inspiration, of our artisans; and at the same time, the story that we are a reliable business," she says. "Yes, we are a social enterprise, but no, that does not mean anybody—whether our partners or advocates—has to lower their standards for us."


ADVERTISEMENT - CONTINUE READING BELOW
*****
This article was originally published in the May 2015 issue of Entrepreneur magazine. To subscribe, click here.  
 
Main photo by Jason Quibilan/Jonathan Baldonado; other photos from Rags2Riches' FB account