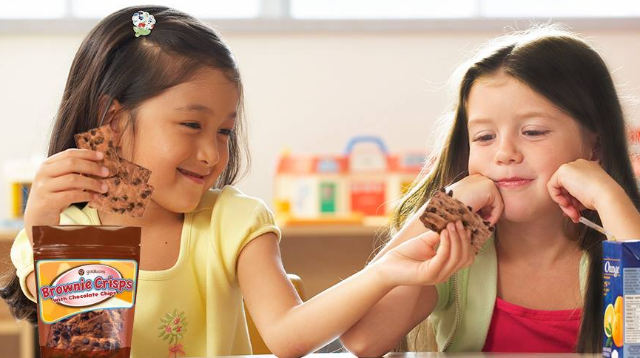 Because most businesses in the Philippines are family-owned, it's no surprise that the family that starts the enterprise influences its company culture. Take Goldilocks Bakeshop, one of the country's longest-running food businesses founded by sisters Clarita Leelin Go and Milagros Leelin Yee with their sister-in law Doris Leelin.

Family has always been a central theme for Goldilocks, which—in the 46 years since it was founded in 1966—has become "an integral part of the Filipino way of life," as the company itself touts it. In fact, a third Leelin sister, Maria Flor, suggested that the three founders name the business Goldilocks after the fairy tale character. She reasoned that it made it easier for children and their mothers to remember the company name, and because the name suggested luck and prosperity.

Not only did Goldilocks the business prosper, it has grown to have around 400 outlets across the country and abroad—including branches in the United States, Canada, Thailand, Singapore, and Hong Kong. Its growth accelerated when it opened its business for franchising in 1991; now it has almost 200 franchised outlets and more than 60 franchisees, majority of which own multiple outlets. Thanks in part to its franchise system, Goldilocks make billions of pesos in gross sales annually, much more than enough to cover its operations and pay for its over 4,000 employees—and all from a modest capital of P60,000 in 1966.

"It is very fitting that the word 'family' is used to describe our corporation," says Lin Deres, franchise manager for Goldilocks. "Even now that Goldilocks employs thousands of people, we still refer to the men and women behind our company—the management, staff, backroom, front liners, and even our franchisees—as the Goldilocks Family."

"Our unified values, strong affinity for a shared goal, and compassion for one another validates this every day," Deres adds. "If you think of a highly efficient, motivated, and dynamic family, this would be a good representation of the working environment we have in Goldilocks." This family is bound to a "dedicated commitment" to total customer satisfaction, the franchise manager adds. That and "superior-quality production" are Goldilocks' means and end goal, like it says in the company's mission and vision statement.

"We believe that once this mindset is shared by each and every member of the staff, everything else follows," says Deres. "All our innovations, new products and services, and marketing campaigns all stem from a genuine passion to serve our customers better."


ADVERTISEMENT - CONTINUE READING BELOW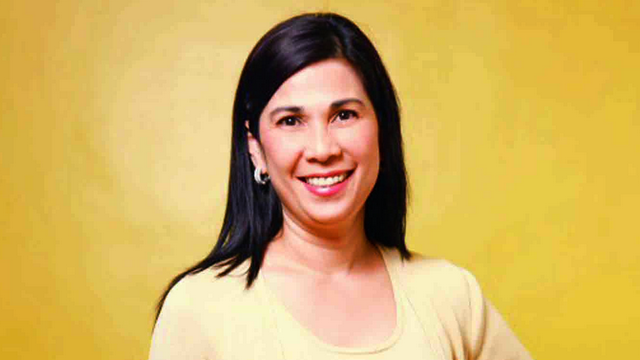 Rebranding and company culture

A company that lasts for more than four decades can expect changes to its culture. As people come to and go from the business, they add and take away their knowledge and best practices at work. One can liken it to a farmer plowing a field: by breaking and opening up the soil, the farmer brings out the ground's nutrients, making it more fertile. It fact, "culture" comes from the Latin word for cultivation, and if a company expects to keep its culture going forward, it has to cultivate it. Goldilocks' owners recognized that early on, and moved to develop their brand to cope with the changes through the years.

"While a company grows, the brand consequently undergoes transition," says Deres. "Goldilocks evolved from a simple, leisurely bakeshop to an industry stalwart that has successfully breached international markets. It was therefore crucial and imperative to manage this brand transition, to ensure that it remained consistent with its progress."

Since customers were attracted to Goldilocks' homegrown, family oriented appeal, Deres says the company "continued this precise legacy, while making it more current." As Goldilocks grew into an international brand, "we took our exact brand identity and configured it—not changed it, but configured it—to cement our heritage for future generations," she adds. "The configuration came in the form of a full rebranding for Goldilocks, in 2010. They modernized their logo, while the homegrown and all-too familiar store interior of yellow gingham checks and conventional décor was replaced with a fresher, more streamlined look that exemplifies the way Goldilocks has remained one step ahead of its competitors." 

The visual improvements extended to Goldilocks' products as well, as its trademark premium cakes, rolls, pastries and "HealthTinapay" breads came in all-new packaging which Deres says has been described as "sleek, modern, and original," bringing these "time-honored classics to a whole new level."

Beyond its packaging, however, Goldilocks made sure the customers experienced the brand's changes too, offering fresh new dishes and changing the layout of its dine-in stores. "From the menu boards to the cups and plates, Goldilocks has refashioned the place that Filipinos know and love so well."

"Since we have updated for a new and brighter era, we like to say that 'Goldilocks has changed its appearance, but kept its character,'" adds the franchise manager. "We are still built on the simple values of thoughtfulness, passion for excellence, dedication to quality, and innovation, but our new look was the inevitable next step for such a treasured Filipino icon."
ADVERTISEMENT - CONTINUE READING BELOW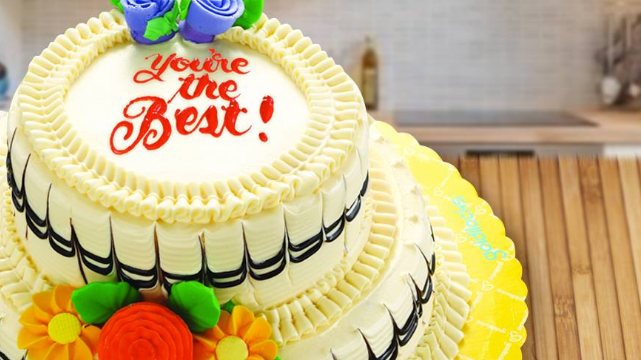 Goldilocks' tools
On the franchisor's side, Goldilocks makes sure franchisees are aligned with its culture first through "a comprehensive and systematic interview process, which allows us to assess a potential franchise applicant's outlook in terms of family, ethics, and interpersonal relationships," says Deres the franchise manager. From there, Goldilocks delves deeper into a franchisee's views about customer service, rapport with employees, and willingness to operate within a standardized system." This gives us a good indication if the values of the applicant are generally aligned with ours, Deres adds. 

Goldilocks also has a store operations training program that ensures all personnel "from top to bottom" receives rigorous and systematic training, the franchise manager says. The training modules are designed to integrate theory through classroom sessions and practice via on-the-job training. Both modules "continually emphasize the values and principles upon which Goldilocks is founded," she adds.

One key value for Goldilocks is diligence with a hands-on management approach. Deres says: "As such, this is recognized and rewarded by the company when store targets are met and there are high achievement ratings." The company also shares its best practices with franchisees to encourage and motivate other franchisees, while management officers and department heads "are made aware of their role to be models of the company's culture," Deres adds.
ADVERTISEMENT - CONTINUE READING BELOW
Photos from Goldilocks' FB page