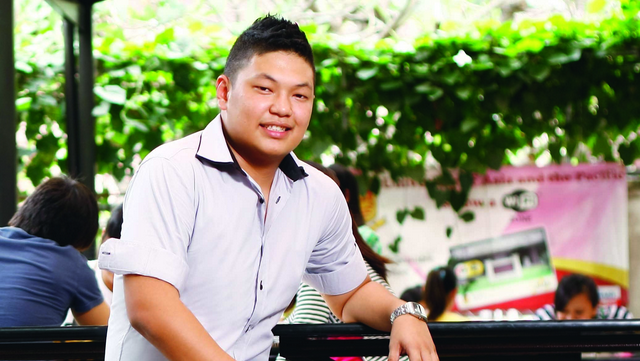 As bad as 2009's Typhoon Ondoy was to the country in terms of flooding and damage to property, it also did some good. Just ask Akira Caisip, whose love for cars dovetailed with an opportunity to clean them in the wake of the terrible storm.

With a P100,000 loan from his mother and a newly bought 168-sq m lot right beside his family's technical-vocational school, Caisip put up Wash n' Roll Auto Detailing, a carwash near the SM mall in Taytay, Rizal. 

The business was officially launched in January 2010, but as part of his requirements toward his Bachelor of Science in Entrepreneurial Management degree from the University of Asia and the Pacific, 'Aki' conducted a soft opening in August 2009, a month before Ondoy would submerge most of Metro Manila—and the cars in nearby Pasig City and other towns of Rizal province, among the worst-hit areas of the typhoon. 
ADVERTISEMENT - CONTINUE READING BELOW


Starting up

"Maganda 'yung opportunity, and I had a strategic location that was just beside the family business," says Caisip, who credits his mom—a single parent who also owns an entertainment club in Makati—for inspiring him to go into business.

With his starting capital, Caisip bought a 'generic' set of carwash machines—a compressor, a foam machine, a pressure washer, and a vacuum cleaner—from Binondo in Manila for P22,000. He also bought P5,000 worth of cleaning supplies, paid about P10,000 in permits to register his business and have official receipts printed, and earmarked P40,000 for working capital. The rest he set aside in the bank.

Additional service

Business was fine until his compressor broke down after just two months, forcing Caisip to shell out P40,000 to swap out all his machines for a 'branded' Kawasaki set, while adding a blower and buying branded car waxes to move into the car detailing business. However, it meant he also had to raise Wash n' Roll's prices.

Fortunately, the move worked; while the business could barely break P7,000 in net income in its first month of operations, when Caisip offered detailing services "doon na nag-boom" as customers started rolling in. Since then, he and his five regular employees (plus two part-time workers on weekends) have been flooded with work—which is not a bad thing at all.


ADVERTISEMENT - CONTINUE READING BELOW