As a fellow commuter in Metro Manila, I understand the frustration others have with the state of our taxi cabs in the city. To put it bluntly: Some of our drivers may not be the best at customer service. This frustration is the reason that commuters have increasingly turned to ride-hailing solutions on their smart phone.
ADVERTISEMENT - CONTINUE READING BELOW
Yet while I share in the same occasional frustration at a taxi driver who drives erratically or requests for additional money on top of the metered fare, I think it's unfair to write all taxi drivers off as a lost cause. Though their job is often faceless—you see them only in profile when hopping into the backseat—these men are grandfathers, fathers, sons and brothers. The vast majority of them want to get better at their chosen profession, but unfortunately do not get the opportunity to upskill themselves during their grind to reach their daily quota.
Some may scoff at the idea that drivers need to be professionalized at all, but if you take a deeper look at their job, what they do is actually much more complicated than seems. Let's inventory even just the basics: To get you from point A to point B, they need an intimate, almost encyclopedic knowledge of every city and every barangay's streets. Which is the best route to reach point A at time Z? Which is the best route to reach point B at time X? These faster-than-a-computer mental calculations must take into account the ebb and flow of traffic, along with extenuating circumstances like weather conditions (as in: Which roads will be impassable during flash flooding?, which is a fact even Waze cannot reliably tell).
ADVERTISEMENT - CONTINUE READING BELOW
Apart from a mastery of navigation in one of the world's most complexly organized and densest cities, the ideal taxi cab driver is customer service-oriented. In other words, he not only gets you from point A to point B, but he does so in a manner that is courteous, pleasing and professional. Achieving this customer service-orientation is not as easy as it sounds. Since taxi drivers are most often assumed to be only transport professionals, their training tends to little emphasize how to treat those whom they transport.
Given the breadth of all that a taxi driver must know, it's easy to dismiss the lot of them when they fall short, particularly on the service side. But as we can see in other countries, taxi drivers can improve, and in some cases, do so dramatically.
To backtrack a bit: the world standard for taxi cabs are London's black cabs, and it's for good reason. The test that drivers must take in order to be a black cab driver is called "The Knowledge" and the information it tests for about London is as broad as its name implies. Test takers take an average of 34 months to pass it, or about the length of time it takes to earn a juris doctorate in some countries.
ADVERTISEMENT - CONTINUE READING BELOW
But what happens in countries where the requirements are not as thorough or systematic to begin with, as in the case of Philippines? How can drivers reverse-course, so to speak, to becoming better professionals? The analogue that we, as commuters in the Philippines, should look to is BDcabs, which describes itself as "Bangladesh's First Taxi booking mobile app." Prior to its launch in early 2015, Bangladesh of course had well-documented cases of taxi drivers who acted unbecoming of the profession, as happens in any large population of drivers.
Following the launch of BDcabs, however, customer service improved vastly, as happens with nearly every taxi-hailing platform goes live. Why? Part of the reason was the training that BDcabs offers its drivers during onboarding. But the much larger reason was the built-in accountability. Users could now rate drivers quantitatively, and also provide qualitative feedback to elaborate on their positive or negative comments, rather than simply accept how they were treated as a fact of life, as they would have had to have done just several months prior.
ADVERTISEMENT - CONTINUE READING BELOW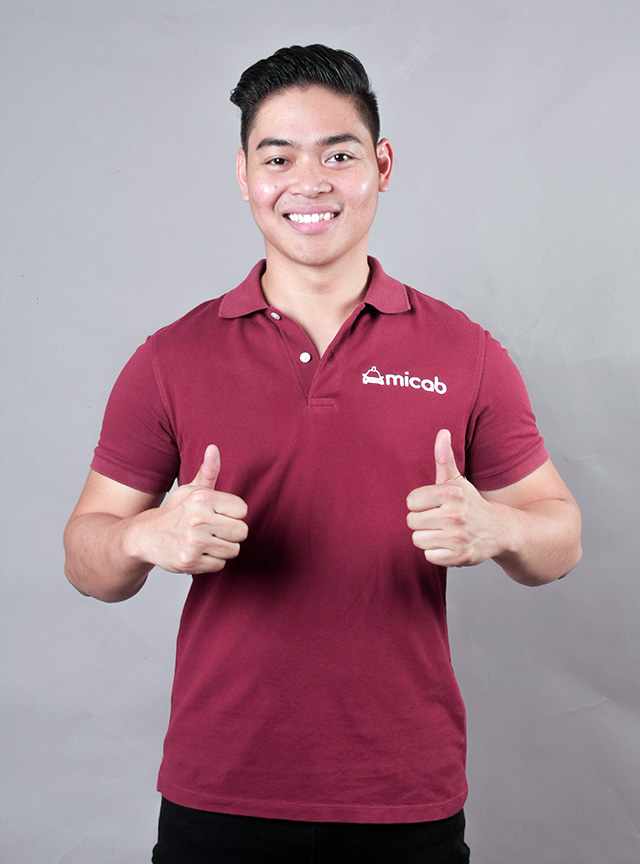 The author, Eddie Ybañez, founded and devloped Micab, a taxi-hailing app that started in Cebu and is now available in Metro Manila
This review system created a positive feedback loop. All drivers wanted to become better, more courteous professionals. Those who did, got rated higher. Those who failed to do so, got poor ratings, and unless they addressed their issues, they would continue to do so until they got booted off the platform. In short, the implementation of technology produced a real-world behavior that helped both drivers and passengers alike.
ADVERTISEMENT - CONTINUE READING BELOW
This online-to-offline effect is what I myself hope to replicate in Manila with MiCab, the taxi-hailing platform I launched back in 2013 in Cebu and is now active in the National Capital Region as of 2018. Can we transform the taxi industry overnight? No. Can we improve every single taxi driver in Manila? No, as well. But what I can tell you is this: the journey to achieving Taxi 2.0 begins with all of us, drivers and commuters included, acknowledging that with the right combination of technology and talent, change can come—and it will arrive sooner than you expect.
Related story: A Homegrown Alternative to Uber and Grab Coming Soon in Manila
*****
Eddie Ybañez is the CEO and co-founder of taxi-hailing application MiCab, which recently expanded into Manila from its headquarters in Cebu