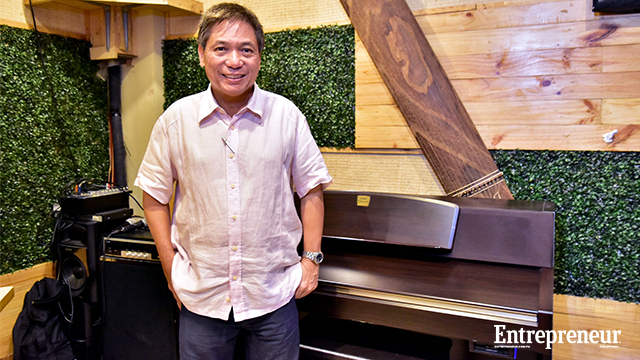 He may have studied in various institutions around the world and he may have gained firsthand knowledge of several industries influencing his numerous businesses, but long-time entrepreneur Robert Laurel Yupangco still believes that there are many things he doesn't know.
"This is my knowledge," he told Entrepreneur Philippines, his hand hovering over a plate on one of the tables of his restaurant, Misono Teppanyaki. "The whole table," he continued, "these are the things that I don't know." The whole world, meanwhile, represents the things that "I don't know, I don't know."
ADVERTISEMENT - CONTINUE READING BELOW
"Blind spots," he called them. And if there is any truth to his measurement, his blind spots overwhelmingly dwarf the amount of knowledge he has gained after more than 60 years of being alive. His humility, aside, however, the man is far from ignorant.
Yupangco after all is the chief executive officer of the Yupangco Group of Companies, a group made up of a diverse range of businesses dealing in various industries. Its flagship business, GA Yupangco & Co, is something he inherited from his father, Graciano, but most of the other enterprises that are now under its massive umbrella are "children" of his own making. And each of them, according to him, presented learning opportunities, chances to unravel many of his previous blind spots.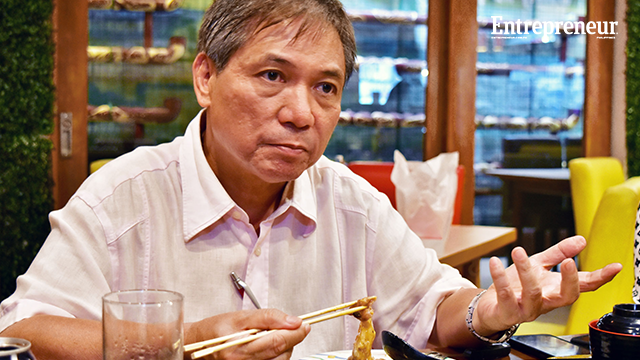 ADVERTISEMENT - CONTINUE READING BELOW
These days, the Yupangco Group has more than 20 businesses under its name. It also has stakes in various industries. The Zoomanity Group, for instance, has interest in the sector of tourism. Ventures like Zooper Cruise are involved in transportation. As for GA Yupangco, its scope embraces music and education. All things considered, the man at the helm of it all now knows a lot. But that doesn't mean that he plans to stop learning any time soon.
"Why?" he asked rhetorically. "Because there is still so much that I don't know."
He does know this, however: contrary to the popular adage, what you don't know can actually hurt you.
"If education is expensive," he said, "try ignorance." And the man would rather not.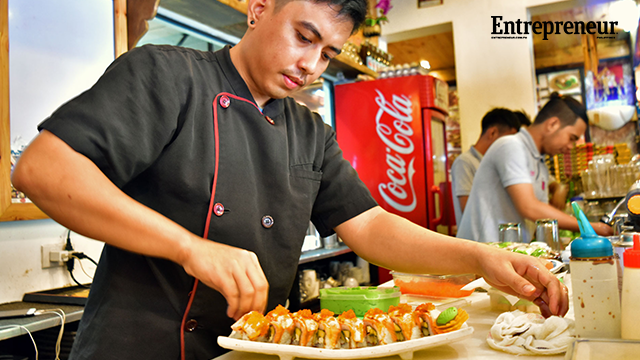 ADVERTISEMENT - CONTINUE READING BELOW
A life of learning
Education is a recurring theme in Yupangco's life.
He is, after all, the son of Nita Laurel Yupangco, the daughter of the former Philippine president, Jose P. Laurel. The latter founded the Lyceum University of the Philippines in 1952, so it is safe to say that education is in Yupangco's blood. His reverence towards learning however is not merely a product of his heritage. Personal experiences led him to believe that the more you know, the more you can be.
These days, Yupangco believes that every single of one his blind spots is a threshold and each threshold, when crossed, can lead to transformation. And when transformation happens he'd commonly have this to say: "Oh my gosh! I did not know that, I did not know, that I can be good."  And yet there were many who believed that he was.
An example of this dates all the way back to his youth. When he first started working, Yupangco wasn't aware that he'd be a good salesman. But after taking a chance at an offer presented by a family friend, he become a sales representative for the Philam Life insurance company, learned what he could of the business, and discovered that he actually had a knack for it.
ADVERTISEMENT - CONTINUE READING BELOW
"Suddenly, I got the Presidential Award [given by the company,]" he said. "I was shocked and inspired."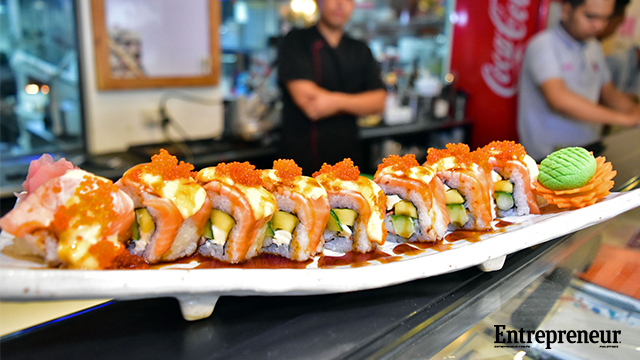 And then there were the opportunities presented by his paternal side. When he eventually joined his father's business in the late 1960s, GA Yupangco was known mostly as an exclusive distributor of musical instruments in the Philippines (with Yamaha being one of the most famous brands under its name). These days, the Yupangco Group deals beyond music and it's mostly because of its CEO.
ADVERTISEMENT - CONTINUE READING BELOW
"You have to connect the dotted lines," he said. And by this, he meant that it was important to welcome every opportunity that came across his way.
For instance, when the chance to put up theme parks came about, he took them. And the result was this: at least three major entrepreneurial awards from various bodies. Two of which (the 2007 Most Inspiring Tourism Entrepreneur award, and the 2006 KALAKBAY award) were handed by two former presidents, Gloria Macapagal-Arroyo and Fidel V. Ramos, respectively.
Of course, these aren't awards that you get simply by trying. To achieve these, he had to learn other things. For example, how one man can oversee all of his businesses well enough to merit recognition.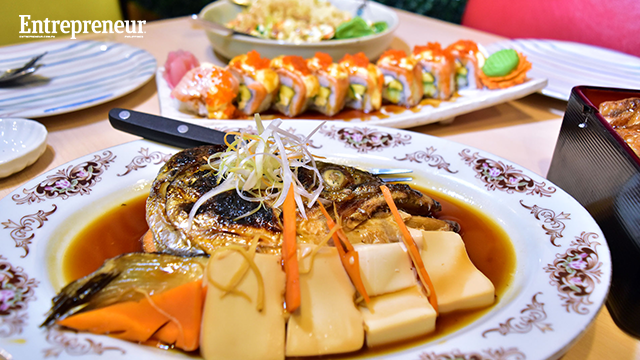 ADVERTISEMENT - CONTINUE READING BELOW
Convergence
Before meeting with the team of Entrepreneur Philippines at his restaurant in Makati City, Yupangco was in the midst of an informal lecture he held before his marketing staff.
He was telling them about "convergence," about why it is important to ensure that all of the businesses under his group are capable of supporting each other. This is a lecture he would occasionally continue during the interview. While answering questions from the publication, he would often take the time to make sure that his staff remained alert within earshot. "This is also for you," he would say. "Write it down."
And it is in moments like these when one can glean the secret behind Yupangco's success in managing multiple enterprises. He was, after all, in the midst of an on-going engagement, but when he saw the chance to kill two birds with one stone, he took it.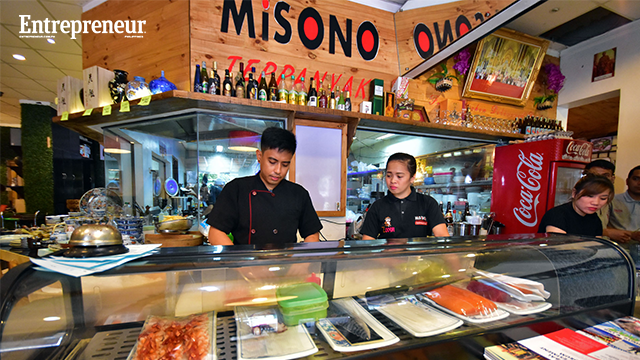 ADVERTISEMENT - CONTINUE READING BELOW
"Management of time," he said, stating that this is one of his secrets. "Number two is delegation." There is a "number three" as well and it can also be gleaned just by looking at him. There he was after all, a high earning CEO at an interview with and photo shoot garbed with little to no finery.
This is one of the major contributors to Yupangco's success – humility. It is the very thing that allows him to admit that there is still much that he doesn't know; the very virtue which forces him to look at all of his accomplishments and say that he can try to do more.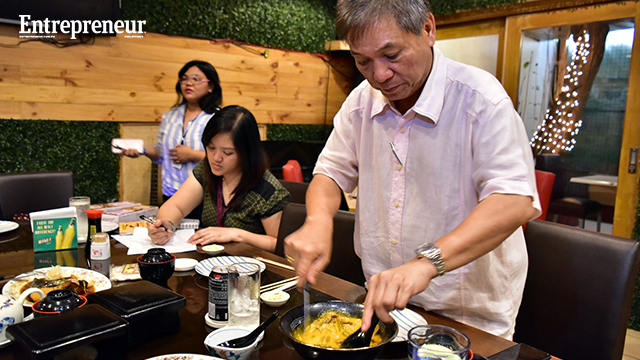 ADVERTISEMENT - CONTINUE READING BELOW
And he will. Come October 29, for instance, the Yupangco Group is planning to launch a land-to-water amphibian ride venture in Subic called Fun Zoo. Aside from that, the group is also planning to be more agriculturally aggressive in dealing with its properties; it is currently aiming to plant more sources of food in its theme parks to make them more self-reliant. Meanwhile, there are also talks of the company going public. No dates have been released yet on that matter but Yupangco is adamant that this is where they'll be heading.
"I've planned that already since before," he said. "For a company not to die, there must be public interest."
Currently, Yupangco remains uncertain how this plan will work out. But one thing is for sure, he is more than willing to find out.
*****
Angelo Cantera is a journalist who has been covering the lifestyle, travel and business-lifestyle beats for some of the country's major newspapers and magazines. He has worked for The Manila Times and has served as associate editor of asianTraveler Magazine. Also a lensman, he occasionally does photography for his own travel assignments.
ADVERTISEMENT - CONTINUE READING BELOW