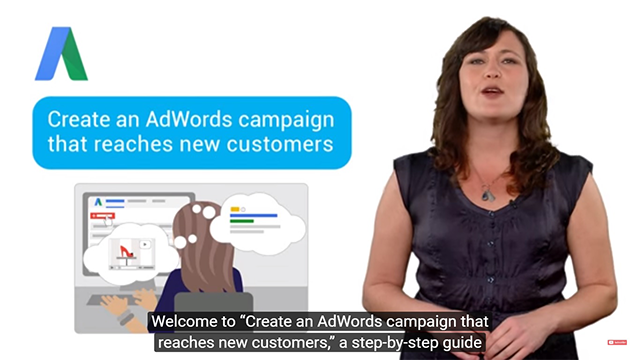 No matter how cool and amazing your product is, people are not going to buy it if they don't know about it. So how do you go about promoting your products and services? If you own a small business, you may already have tried setting up your own Facebook page and even running Facebook ads, but is that all you can do to create awareness about your business? TV or print ads are very costly so you're not really considering that. Can you do something cost-effective but still reach the right audience? That's the beauty of digital.
ADVERTISEMENT - CONTINUE READING BELOW
Have you heard of Search Engine Marketing?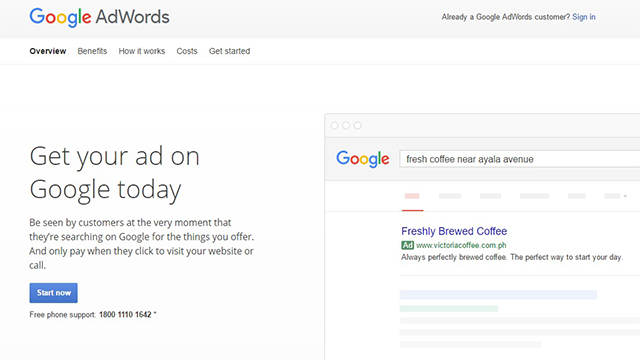 What is search engine marketing?
Search engine marketing (SEM) is a type of internet marketing wherein you increase the visibility of your page in the results page of search engines. This means that people who are specifically looking for your products or services will see your advertisement, instead of putting your advertisement out there and hoping that your target will see it.
ADVERTISEMENT - CONTINUE READING BELOW
How does it work? Well, when people search for products and services, they type keywords in the search box of search engines like Google. For example, they might be looking for event photographers in Manila. So they type "event photographers Manila" in the search box.
With search engine marketing, your advertisement, consisting of a headline, a description line, and a link, will appear as a result in the first page. This means the people who need your services will most likely find out about you. The best part about this is that you only pay when people click your ad. The amount you spent per click can go as low as cents, depending on the keywords you use.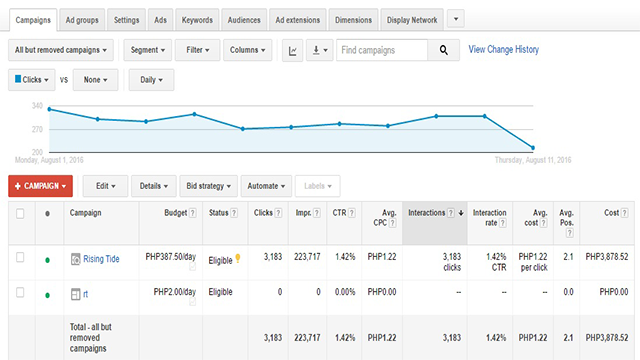 ADVERTISEMENT - CONTINUE READING BELOW
How do you set this up?
First, you have to have a website or a page where your advertisement will link back to. This can be your official company website, your blog or a social media page.
Then you have to create an account in Google AdWords which you can do using any Gmail account. Once your account is set up, we suggest that you read the FAQs about AdWords or watch tutorials so you can confidently create your advertisement.
Don't be afraid to explore because Google tools like AdWords are self-service platforms which means it's very DIY.  
Creating your ad
The technicalities of setting up your advertisement (which includes budgeting for your ads) can easily be learned. However, using the right words for your ads is the difficult part.
First, this entails choosing the right keywords or the words that people will type to trigger the appearance of your ad. So if you're advertising a Japanese restaurant, you don't choose keywords like "American restaurant" or "Mexican restaurant." You should choose keywords related to your restaurant like sushi, sashimi, ramen, etc. You may even include the location of your restaurant as part of the keywords. Another trick is to use relevant keywords that has a high search volume (the average monthly search will appear and will be shown in AdWords) instead of relevant keywords that have a low search volume.
ADVERTISEMENT - CONTINUE READING BELOW
Next, you have to choose the right words for your advertisement. The headline consists of 30 characters so you have to make it short but clear. The description line consists of 80 characters, and of course, there is also a space where you can put the link to your website.
You can read many expert articles on how to write captivating headlines but it all boils down to writing an ad that is clear and specific. For example, you're promoting a sale in your shop. Instead of just writing "Sale in ABC Shop" you may want to write "Up to 50% off" or "All items P500 and below" instead of just "sale." If you own a spa, you may also want to list your bestseller services in the description line, instead of just describing your spa in general.
Creating ads for your search engine marketing may take practice and time but it can definitely be done. If you're not feeling confident about setting your ad all by yourself, you may also consider asking the help of a digital agency or a digital marketing consultant. They can set this up quickly and easily, with the expertise they've gained in writing effective ads. There are just so many things you can do to promote yourself in the internet; techniques that are not limited to social media.
ADVERTISEMENT - CONTINUE READING BELOW
*****
Nicai de Guzman is the marketing head of Rising Tide, a technology solutions company. She is also the Manila bureau manager of Probe Media Foundation's Mulat Pinoy-Kabataan News Network and a regular contributor for SPOT.ph. Follow her on Twitter, @nicaideguzman, and LinkedIn, https://www.linkedin.com/in/nicaideguzman.