<>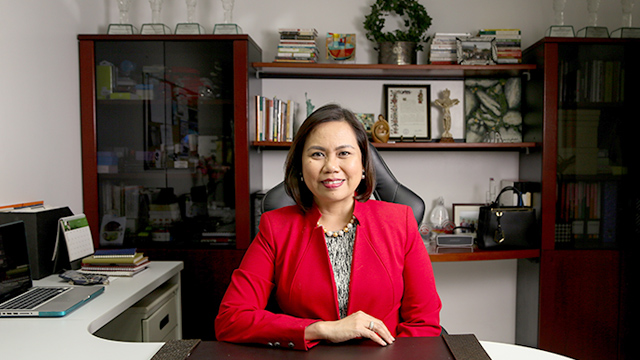 Less than 10 hours before she flies for Europe for a well-deserved vacation, Anna Blanco is still busy at work even though it's a Saturday. In fact, she and the 10 prospective recruits she's helping train as insurance salespersons were the only people at the office of the Philippine American Life & General Insurance Co. in Makati city.
ADVERTISEMENT - CONTINUE READING BELOW
Yet, she is not even an employee of Philam Life, one of the country's first life insurance companies and the biggest by net worth in 2017. So, why is she and the prospective recruits spending their weekend at the office?
Blanco is one of Philam Life's 8,000 financial advisors – the people who are responsible for selling bulk of the company's life insurance policies to clients. Financial advisers are not employees of Philam Life but are its agents. They don't get fixed salaries like employees but earn commissions – or a percentage – from premium payments on life insurance policies they sell. 
The amount of commissions varies from company to company and are sort of a trade secret. But published accounts show they could range from 15 percent to 30 percent of the premiums, or the amounts paid by clients every year, quarter or month for insurance coverage.
Though she won't reveal the standard commission that Philam Life pays its financial advisers, Blanco nonetheless shared that some of the agents she works with are making very good money. "Some agents earn a million in six months, some even in three months," she said. "My top agent sold 200 policies last year. That's just one person." 
ADVERTISEMENT - CONTINUE READING BELOW
Most of people attending the training seminar hold full-time jobs; one is a doctor while another has been a programmer for a decade. When asked why they attended the seminar, they say they were invited by another Philam Life adviser. But it's the prospect of making extra money by selling life insurance policies that make them stay and eventually sign up. Those with extensive social networks of relatives, friends and colleagues become the most interested.
Blanco herself is considered one of Philam Life's top life insurance sellers. She was so good at it that in 2015, she put up her own agency, called Starbright Financial Advisers. Most life insurance agents belong to an agency, which is essentially a group of agents that work together to boost their sales performance through economies of scale, mutual support and mentoring. Agents are supervised by unit managers who, in turn, report to the head of the agency. Starbright has around 140 agents, including unit managers.
ADVERTISEMENT - CONTINUE READING BELOW
Under Blanco, Starbright has been recognized as Philam Life's top-grossing agency in the past three years. In fact, her trip to Europe with some family members is one of the financial rewards Philam Life is giving her as head of the agency that sold the most life insurance policies last year. It's a perk she has enjoyed for the past decade or so as one of the company's best performing agents.
"I actually have a flight at 8 p.m. tonight but I really wanted to drop by before leaving," Blanco tells Entrepreneur Philippines. "I really make an effort to meet the new recruits so they can see where this career can take them." 
In her talk, Blanco related how she began in the insurance industry. "Twenty-two years ago, I was on the exact same spot as you, asking myself, 'What am I doing here?'" she shared.  "For most of my 20s, I was lost. I kept looking for what I really wanted to do. I studied law. I worked for a multinational company. I was restless. But when I heard the pitch of the agency that recruited me, it was like the heavens opened. I've been at this job for more than 20 years, and I've never been bored." 
ADVERTISEMENT - CONTINUE READING BELOW
Blanco shares her life story as if she's telling it for the first time. She is the closing speaker of the three-hour seminar and it's the kind of talk that may have convinced many among the recruits to stay and become life insurance agents too.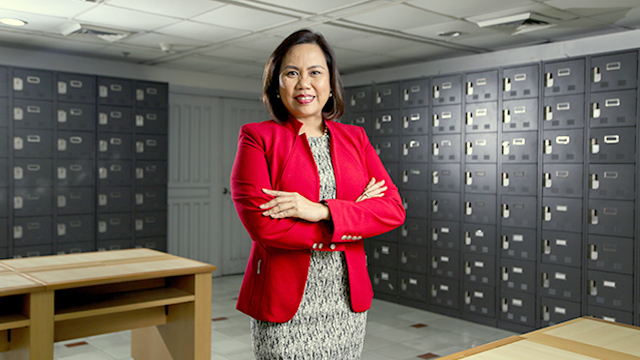 ADVERTISEMENT - CONTINUE READING BELOW
Troubled career history
Blanco, 51, was born in Cebu but was raised in Zamboanga. Heeding the wishes of her parents, she took up law at the University of San Carlos, one of the biggest schools in Cebu. But by the end of her second year in law school, she was burned out. 
"I had to really think, is this what I wanted? I was thinking I was going to be mediocre," she recalled. "I've always wanted to travel so when somebody invited me to join a travel agency in Manila, I left Cebu." 
Still, that job wasn't fulfilling enough, and the next job, and the one that followed. She became an executive assistant of a restaurateur, sold clothes and other sundry items to friends for a while. But every venture she explored left her feeling underpaid. 
Instead of growing tired, Blanco felt even more driven.  "I wanted something that will interest me. I knew it was going to be in sales, but what? I attended several seminars on real estate, automotive, but nothing resonated with me," she said. "Until I got into a seminar on insurance. Literally, I felt, 'Allelulia! This is it.'" 
ADVERTISEMENT - CONTINUE READING BELOW
Blanco was already 29 years old when she decided to become an insurance agent for Philam Life. More than the allure of earning generous commissions and the power to manage her own time, the purpose of the products the company offered resonated with the eldest daughter of a family of nine. 
"When I got into insurance I thought of it as rehab because I was bad with money. As the eldest daughter, I felt I had the chance to help myself financially and help my family as well, while I'm also helping others—people I don't know—grow their money also, as cheesy as that may sound," she said. 
Blanco was a financial advisor for six years before becoming a unit manager, or the leader that mentors other insurance agents. For more than a decade she led 20 other financial advisors in selling policies, generating volumes bigger than those of larger teams. 
ADVERTISEMENT - CONTINUE READING BELOW
"I was a unit manager because I liked the idea of having a lean and mean team. We were just 20 but we were out-producing teams five to seven times larger than our size," she said. 
Interestingly, Blanco credits her previous job roles for the success she found in her career as insurance agent, particularly her experience handling managerial tasks and working with different personalities.
"It's challenging to lead a team (with members) that technically aren't your subordinates because their salaries come from commissions, not from you. So every day, even in the office, it's about selling ideas and persuasion," she said. "You have to earn their respect."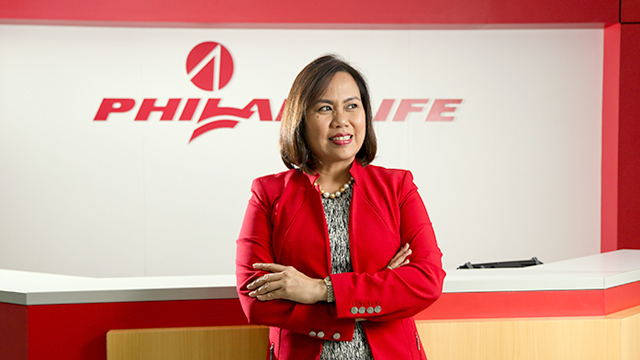 ADVERTISEMENT - CONTINUE READING BELOW
How agents work
It's agents like Blanco who help the life insurance industry grow.
In 2017, Philam Life, grossed Php19.9 billion in premiums, which refers to the regular payments that clients make every year, quarter or month for insurance protection. In return for these premiums, life insurance companies pay the beneficiaries a fixed sum of money if the client dies. On average, each of the company's 8,000 agents helped generate around Php2.5 million worth of premium payments for the company.
That same year, Blanco's Starbright agency sold 2,200 policies, making it the top performing among a hundred agencies. Considering that Starbright had 140 agents, that meant each agent sold an average of 16 policies throughout the year, or about one to two policies a month. That kind of performance will earn an agent monthly commissions comparable to the pay of a mid-level corporate employee or around Php25,000. 
But Blanco says some of their best-performing agents could easily sell 10 policies a month. In fact, 26 of its agents earned at least Php1.2 million in commissions last year or helped generate at least Php2.4 million in premium payments in the past year. They are among the 300 Philam Life financial advisers that belonged to the so-called Million Dollar Round Table (MDRT), an association that recognizes the world's best insurance agents. 
ADVERTISEMENT - CONTINUE READING BELOW
Blanco only started her agency in 2015 and it became the top-performing agency after only a year of operations, besting around 100 other agencies of the insurance company. It has never left the top rank since. 
And it doesn't look like Blanco's slowing down soon. "Our agency sold 2,200 something polices [last year] but I'm not satisfied. There's still more [who aren't insured]. There's so much work to be done," Blanco said. "I want us to be an army of 500 in five years' time."
*****
Elyssa Christine Lopez is a staff writer of Entrepreneur.com.ph.