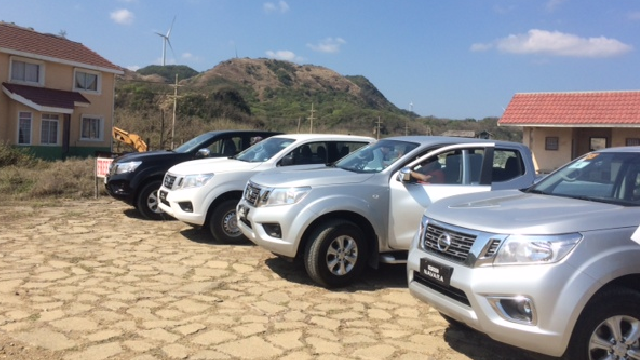 Regardless of the business you're in, it's almost certain that you use a car or other vehicle to move your products, get to meetings, visit customers, or just go to work—making a company car a crucial part of your operations.

Most businesses buy or lease a car, and then have its employees—managers and staff alike—use it for official and even personal trips. So the question is, what are its benefits and costs, and how do you choose one?
ADVERTISEMENT - CONTINUE READING BELOW

Pros and cons
Company vehicles are most often used as benefits for the company's employees, depending on their job position and work requirements; an employee who travels a lot certainly needs it more than a deskbound officer. However, giving your staff a vehicle means they no longer need to buy or upgrade their own car, and helps ensure they get to work consistently.
Receiving company cars also helps your employees feel valued, which could help motivate them to do their best. The cost of a company car can also be considerably less than giving your employees regular transportation allowance—and a car often has a higher perceived value than any cash or similar benefit, says Paulo Tibig, president of Vintel Logistics Inc. or Vcargo.

Also, it helps your company's image when your employees arrive in a nice new company vehicle, and not some rusty or outlandish car they own personally. "First impressions count a lot with customers and potential clients, and providing your workforce with a company car ensures that the first image seen by your customers of your business is a good one," Tibig says.

Likewise, company cars are a good way to save money if your business regularly hires or rents vehicles to bring employees to meetings or events, says Tibig. "You could buy one at the cost of just a few rentals a month; you could even get a discount if you buy in bulk or lease multiple units simultaneously," he adds.

Aside from its fleet of trucks the company uses for its delivery services, Vcargo also maintains about 10 cars issued to its managers and field sales officers.
ADVERTISEMENT - CONTINUE READING BELOW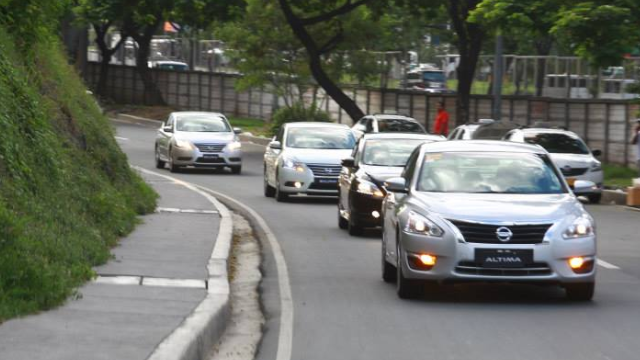 Buy or lease?
Buying a car, of course, means that you own the vehicle after payment is made. Thus you can sell it after some time or when the employee using the company vehicle resigns, letting you regain some of the cost of buying it. Some businesses even allow their employees to buy the company car at a fraction of its original price after some years of use.

Purchasing a car, however, can create a huge dent in the cash flow of your business, as you must pay a lump sum for the vehicle or pay for it through an installment plan lasting several months. An outright purchase also means you have to pay for the car's insurance and upkeep, either through the carmaker or a third party car maintenance company, Tibig says.

On the other hand, you can hire or lease a car for a certain period depending on the car-leasing company, car manufacturer or dealer. It has two advantages over buying a car: your payments for a leased car have a smaller impact on your cash flow, and the car's upkeep can be covered either as part of the cost or as an option. Insurance isn't usually part of the deal, but it can be done, and is usually cheaper than a separate insurance cover for the car.

Leasing a car also means your employees pay little to no taxes for it, and you may also claim tax deductions on the car especially if it is used largely for business purposes. At the end of your lease contract, you may also opt to trade up to bigger or newer-model cars, keeping your vehicles reliable and suiting your company's image. The drawback to leasing, however, is that you never get to own the car, even after several years of paying for it.
ADVERTISEMENT - CONTINUE READING BELOW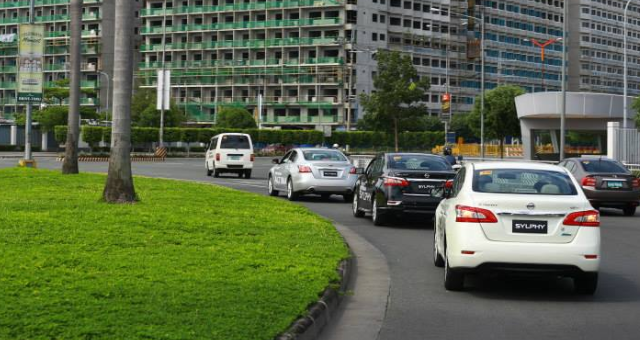 The bottom line
The deciding factor for any entrepreneur in buying a car is always its cost to the business. Will you be content with a cheap compact car or secondhand truck, or will you need a new four-door sedan or spacious van?

A lesser factor should be whether existing or potential customers see your employee using the company car as a representative of your business. It's one reason why the big companies routinely provide their sales representatives with good cars: it's the image of the company they project when meeting customers and suppliers.
ADVERTISEMENT - CONTINUE READING BELOW
Additional photos from the FB account of Nissan Philippines, Inc.