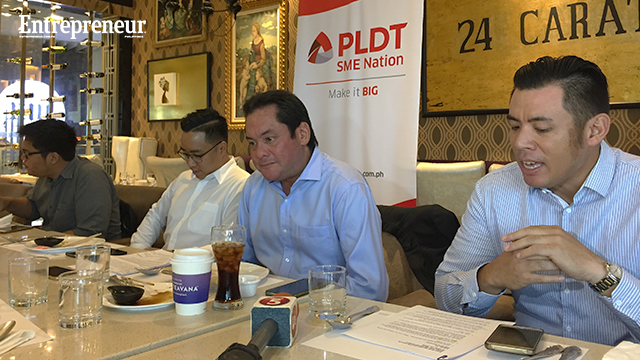 On estimate, there are almost a million micro, small and medium enterprises nationwide, yet only one percent or roughly a thousand have "online presence."
"Some probably have Facebook pages or Instagram accounts, but that's not enough online presence," PLDT SME Nation vice president and head Albert Locsin said in a press briefing on October 12. 
ADVERTISEMENT - CONTINUE READING BELOW
The PLDT executive said setting up an updated website will showcase any MSME's credibility at this digital age. The Enterprise arm of the telecom company seeks to increase the digital adaptability of MSMEs, from mere one percent to at least to five in the coming years.
"We need to teach small entrepreneurs the right way to go online and to reach more customers nationwide or even, at least, in Asia," Locsin added. "I see e-commerce going big by mid-2017, and we have to prepare our entrepreneurs for that."
Locsin said nine out of 10 Filipinos are purchasing goods online as e-commerce grew by 24 percent in 2015, a number expected to grow by the end of the year.
"There are two ways for MSMEs to get into it: they could join an online marketplace or build their own e-commerce platforms," Locsin said. "That's how [we] get our reach, by building communities and helping these micro companies make it big."
ADVERTISEMENT - CONTINUE READING BELOW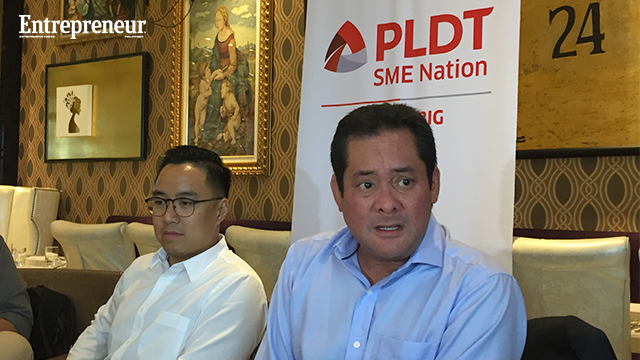 Bossing and Kapatid Awards
In the same briefing, PLDT officially opened the nominations for their annual MVP Bossing Awards which recognizes entrepreneurs who started small but have managed to grow big in their respective industries.
ADVERTISEMENT - CONTINUE READING BELOW
Past winners included Golden ABC's Bernie Liu, Oishi Philippines' Carlos Chan and Zest-O's Alfredo Yao.
"The companies of these winners usually have the element of giving back. They're basically success stories," Locsin added.
Related: How Penshoppe, VMV Hypollergenics reach international markets
With the theme, "Sulong, Bossing!" this year's installment will also recognize six small enterprises for the first Kapatid Awards. In partnership with GoNegosyo, PLDT will award three small entrepreneurs from Luzon, Visayas and Mindanao and three shared service facilities recognized by the Department of Trade and Industry.
Related: 6 lessons on how Penshoppe stays strong for 30 years now
"[Kapatid Awards] winners will have the chance to be mentored by the Bossings who will win this year through a series of sessions," vice president and head of SME community engagement services and marketing communications Gabby Cui added. "Scalability is a challenge [for most MSMEs] and I think it's important for these entrepreneurs to collaborate and work together and start forming communities."
ADVERTISEMENT - CONTINUE READING BELOW
Nominations are open until November 9.
*****
Elyssa Christine Lopez is Entrepreneur.com.ph's staff writer. Follow her on Twitter @elyssalopz.