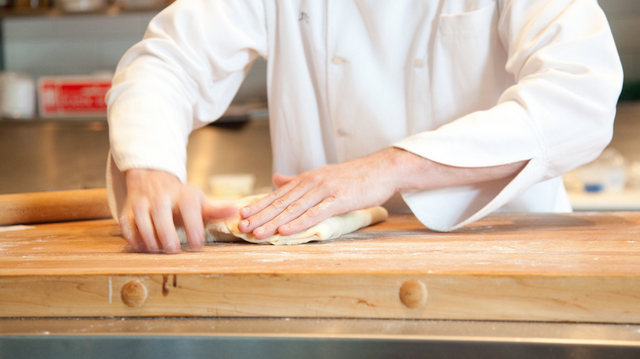 Of the many adjectives used to describe Bol-anons (the word Boholanos use to refer to themselves), entrepreneurial is not on top of the list. Breaking out of this mold is the husband-and-wife tandem of Arnold and Carmen "Jojie" Labunog, owners of the homegrown brand Jojie's Bakeshop.
What started in 1992 with a P5,000 loan and borrowed kitchen equipment is now one of the biggest names in bread in Bohol with 22 branches. The Labunogs also own Pa-initang Bolanon, a two-outlet native delicacy restaurant, touted by Cebu Pacific's in-flight magazine Smile as the best breakfast place in Tagbilaran in 2009. In a shopping mall right across a Pa-initang Bolanon branch is Cup of Jo's, their pizzeria/coffeeshop/sandwich bar managed by business partner Kevin McLean.
ADVERTISEMENT - CONTINUE READING BELOW
The bakeshop's beginning was pretty straightforward. "We decided to augment our income," Arnold reveals. "I asked Jojie if she wanted to have a business." And that's how it has been ever since—Arnold envisions and Jojie helps make it happen.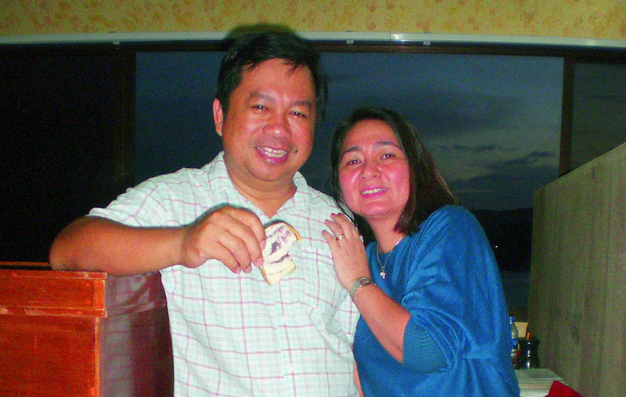 First-mover advantage
It's not that there is no competition in Bohol—there are two other bakery chains, one from Cebu and another from Mindanao. But their responsiveness to the goings-on in their home turf is key to the growth of Jojie's. For instance, between 2008 and 2009 when the prices of flour and other baking supplies skyrocketed, badly affecting their bakeshop, the couple decided to open another food business, Pa-initang Bol-anon.
ADVERTISEMENT - CONTINUE READING BELOW
They developed their own kakanin line, partnering with farmers from five towns from whom they sourced their ingredients. The arrangement proved to be more cost-effective, and turned out to be very advantageous to the farmers. Arnold says: "We get the ingredients at lower prices, and we are able to choose the best of the lot. We also ended up helping the farmers, because if they had to go through middlemen they would have to sell cheap. With us, they earn more."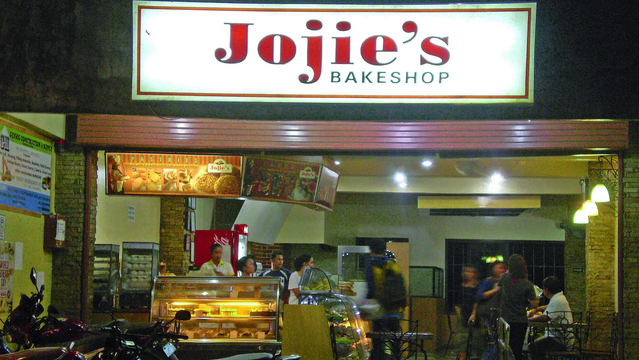 ADVERTISEMENT - CONTINUE READING BELOW
Responsiveness to challenges
The entry of a big bread manufacturer in Bohol during the Christmas season in 2012, taking a big chunk of Jojie's business, reminded the Labunogs to pay closer attention to the bakeshop business. Jojie recalls: "Their strategy was good—people had extra money at that time and were able to buy their more expensive bread."
Once again it was their responsiveness that saved the business. Arnold says: "We needed to upgrade. Our bread was ordinary and could be found in other local bakeries.
So we developed other varieties of bread—so-called healthy bread and flavored ones. Now we're back in the game." They did the same with their cakes; the couple hired a Manila-based consultant to help with the upgrade. "Our cakes can now compete with off-island brands," says Jojie.
When asked why they've decided to remain in Bohol, Jojie says that compared to other businesses, "A bakeshop is different; you need to be known in your own province first." Arnold also reveals that there are plans of expanding further: "We have already branched out to half of the province, hopefully we branch out to other parts of the province, and then to Cebu and Mindanao."
ADVERTISEMENT - CONTINUE READING BELOW