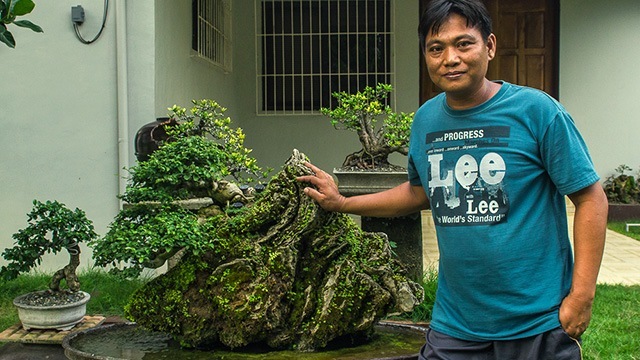 Edwin Dela Cruz was happy being a farmer and selling his goods at a local market in Nueva Ecija. It was in 2011 when he was invited by a friend to join the Facebook group, South Nueva Ecija Bonsai Lovers. Reading about the stories of fellow bonsai lovers who made a profit creating and selling bonsai, he decided to transform his hobby into a part-time business.
Now, he profits up to five times his capital for each of the bonsai trees he makes.
Started as a hobby
When Dela Cruz was looking for bonsai trees, he just wanted to find one to display in his terrace. He found that it was too expensive so he decided to create his own. This was when a friend referred him to the Facebook group where he learned the basics of making bonsai.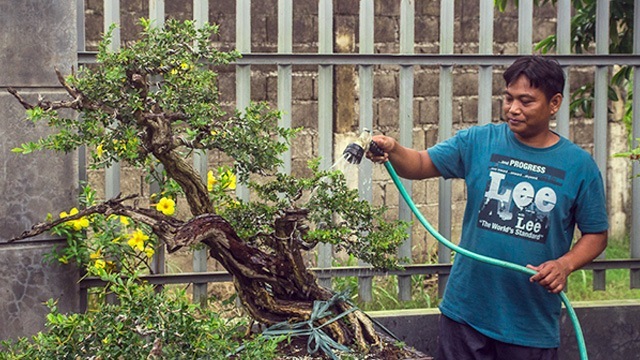 ADVERTISEMENT - CONTINUE READING BELOW
Dela Cruz said that in his early years in bonsai making, some of the members organized trips where they would scavenge and save rain runoff trunks like Bantigue. These are later used as materials for the bonsai.
"We would go to places like Aurora or General Tinio and find these materials by the side of rivers," he said.
Aside from getting your own materials, Dela Cruz also said that some of the members sell materials in the group. These materials would come from far off places like Koronadal or Ilocos.
"Some materials like Bluebell would only come from Mindanao. The Dwarf Lemon, Bantigue, and Pine Tree materials usually come from Ilocos," he said.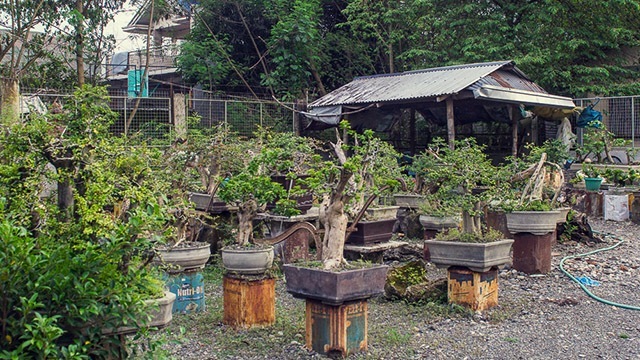 ADVERTISEMENT - CONTINUE READING BELOW
"Some of the materials are for sale for Php700 to Php900. Once you're done crafting the tree, you can sell it for as low as Php2,000 after three months of growing it," Dela Cruz said.
"Rare trees like a four-month old Bantigue can go up to Php7,000," he added.
Dela Cruz said that for a capital of Php700 up to Php2,000, the profit isn't bad. Crafting and growing the trees aged two and a half years old can be sold after three to five months.
"Sometimes, for just a capital of Php500 for materials, you can sell your bonsai for Php5,000," he said.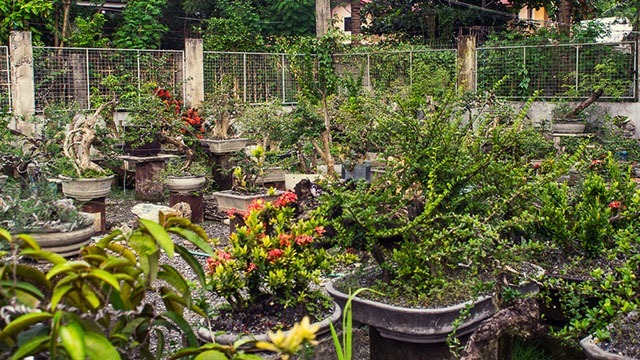 ADVERTISEMENT - CONTINUE READING BELOW
One of his biggest sales was a Bantigue he grew for two and a half years. He sold it for Php25,000. Other buyers also prefer to buy wholesale. During good months, he sells around 17 to 35 pieces. In slow months, he's happy to sell three to five pieces. 
A cooperative community
Since 2011, he has crafted around 700 bonsai trees and sold around 200. The others, he's still growing, and some, he keeps for himself. 
Dela Cruz said that as a bonsai maker, it's important that you get critiqued by other bonsai makers and buyers. This is where the Facebook groups also come in handy.
"I upload photos of my bonsai in the group. I make sure to include shots from all angles, from the base, to the trunk, to the top. I ask them their opinion and how I can improve it and the members of the group give their honest feedback," he said.
ADVERTISEMENT - CONTINUE READING BELOW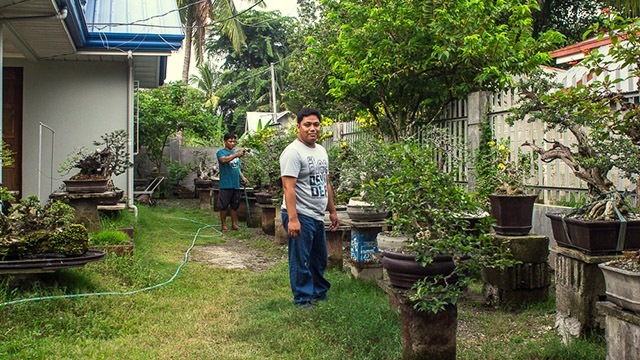 Aside from giving constructive criticism, Dela Cruz said that various Facebook groups about bonsai also feature lectures of experts from the Philippines, Taiwan, Japan, just to name a few.
"A good bonsai maker should always strive to improve. That is why I read and try to learn new techniques. I read books, watch these lectures, and consult with fellow bonsai makers," he said.
ADVERTISEMENT - CONTINUE READING BELOW
For his efforts, he has already won several local competitions such as the 7th Bonsai Show Competition in Nueva Ecija.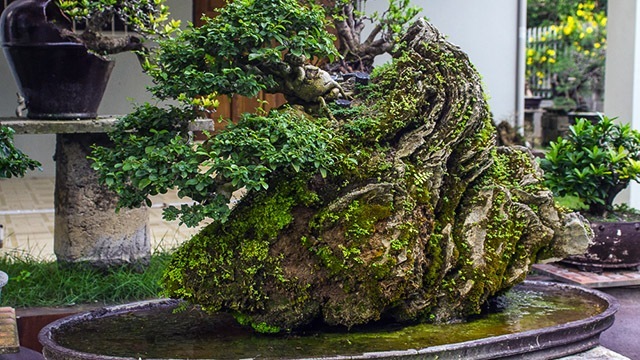 "If you become known and win competitions, you can raise the price on your creations," he added.
Some of his buyers also come from these groups. He posts his price list for the lower end or least expensive trees but he usually sends a personal message over Facebook for the higher end bonsai trees.
ADVERTISEMENT - CONTINUE READING BELOW
Labor of love
Dela Cruz may be earning from his bonsai trees but he said that he doesn't see taking care of them as "work."
"I really enjoy doing this. Seeing them and taking care of them is very relaxing for me. It's like therapy," he said.
He wakes up at 5 a.m. every day to water his bonsai trees and after he goes to the farm and market, he goes back to watering and trimming.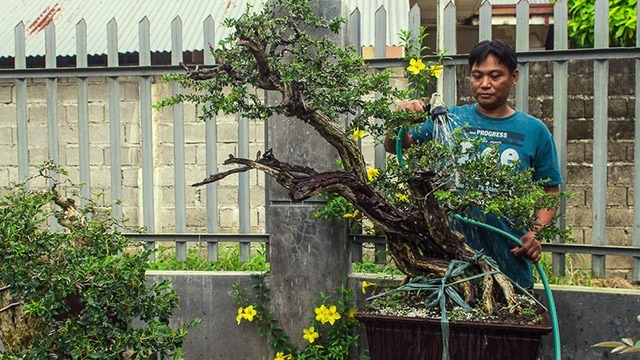 ADVERTISEMENT - CONTINUE READING BELOW
The most challenging part of his work is working with aluminum wires on the branches. You have to keep twisting them or remolding their directions to make sure they grow just right.
Dela Cruz said that he mostly gets his inspiration from nature. One of his favorite bonsai trees has limestone materials and made to look like a rock formation. However, it also took him years to make it look like the masterpiece it is now.
"The number one quality you must possess to succeed in this business is patience. It takes a lot of effort and days but it's all worth it in the end."
*****
Nicai De Guzman is the marketing head of Rising Tide, a technology solutions company. She is also the Manila Bureau Manager of Probe Media Foundation's Mulat Pinoy-Kabataan News Network and a regular contributor for SPOT.ph. Follow her on Twitter @nicaideguzman, and LinkedIn 
ADVERTISEMENT - CONTINUE READING BELOW