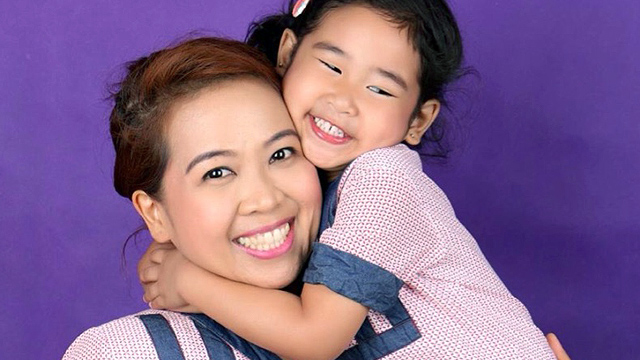 As any entrepreneur will tell you, running a business is not easy. It can be extra challenging for mothers who also run a household. But Stifanny Guira-Falconi believes that mothers are very capable of accomplishing every task entrusted to them – be it at home, in the workplace or anywhere else.
ADVERTISEMENT - CONTINUE READING BELOW
When it comes to multi-tasking, Guira-Falconi knows what she's talking about. She not only owns and manages two different businesses in Davao City, but she is also in the midst of completing a Manila-based culinary course while homeschooling her daughter and completing plans for another major business venture set to open next year.
The Davao-based businesswoman comes from a family of entrepreneurs: her mother is a serial business founder who has set up around 20 ventures, and counting.  Guira-Falconi herself is the managing partner of Hairzone Salon Professionals and Café Anabelle's, both of which are located inside Abreeza Mall in Davao City, Ayala Land's first shopping mall in the southern city.
Hairzone is one of the city's long-standing salons that has survived by adapting to new trends. "When we opened the salon, we envisioned having staff that was technically trained with the right skills in hairdressing, both in theory and in practice. This is made possible in collaboration with our creative director [and her husband], Angelito Falconi III, who is one of the few master color experts in the country, a previous L'Oreal Ambassador, and a world-trained hairstylist," she said.
ADVERTISEMENT - CONTINUE READING BELOW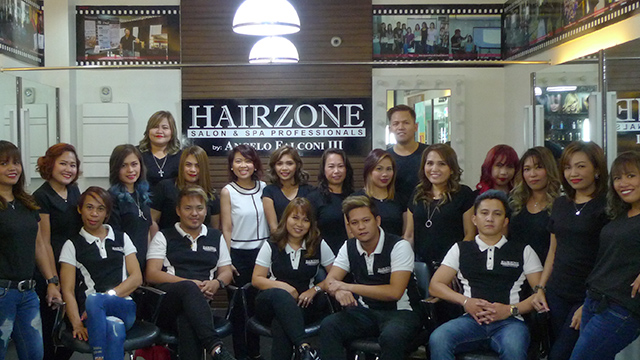 Four years ago, Guira-Falconi opened Café Anabelle's. The idea for the café spontaneously came about while having coffee and discussing business matters with Abreeza Mall's administrative officers. "They simply informed us that the operators of a café in the mall were no longer renewing their least contract. The mall officers just asked if we were interested to put up our own coffee shop in their stead. And my ever-entrepreneurial mom asked me to develop a business plan for a café right then and there."
ADVERTISEMENT - CONTINUE READING BELOW
When her schedule permits, Guira-Falconi also does the baking of the café's pastries. However, in the last year, she has had to delegate the baking to staff as she was taking the in-house training for the Grand Diploma in Professional Culinary, Baking and Pastry Arts at the Global Academy in Manila. "It's part of my preparation for a new family business venture – a boutique hotel with lifestyle commercial spaces."
On top of managing the two businesses even from afar, Guira-Falconi is also a homeschool instructor to her daughter. Because of their busy schedules and constant travelling, she and her husband decided to provide their child's education from home.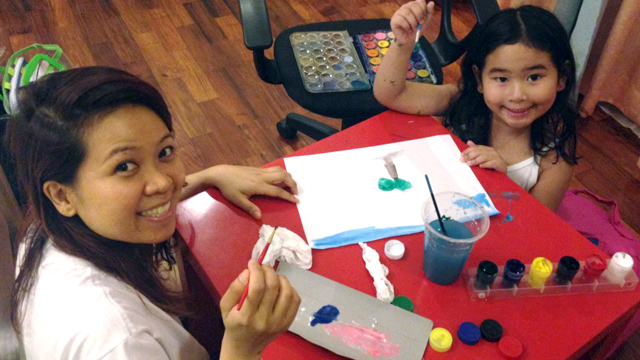 ADVERTISEMENT - CONTINUE READING BELOW
"Homeschooling our daughter, Nicey, provides us with flexibility in terms of scheduling. We can bring her to different work venues and when travelling for meetings. Over the last two years, we have had so much quality time. She has also been exposed to the kind of work we do and has gotten familiar with the routine. What we really like about homeschooling her for K1 and K2 is the opportunity to be the sole influencer of her values at such a formative stage."
A Typical Week
She admits that juggling everything together is very challenging. "My family is my support group; they make sure I'm grounded at all times. Above all, I always end the day thanking God for his amazing grace and allowing me to completing all my tasks and doing them well. Also, in balancing work and home priorities, I must say I'm good at scheduling and planning in advance. We have an annual business review for the salon and the café and we identify key events and activities at the beginning of the year. I also note my travels for the next three to six months so I know what dates are available for family or work errands."
ADVERTISEMENT - CONTINUE READING BELOW
Delegation is also critical to Guira-Falconi. At the onset of a business, she admits to being very hands-on, even cutting a client's hair in the early years of Hairzone, but she has had to shift away from micro-management. "I made sure to equip our managers and supervisors during the early years of business operation so that I could have the confidence to delegate the tasks. So much of my work now involves annual direction setting with my managers, analyzing financial reports, strategizing, doing occasional staff counseling, and random audits of the stores."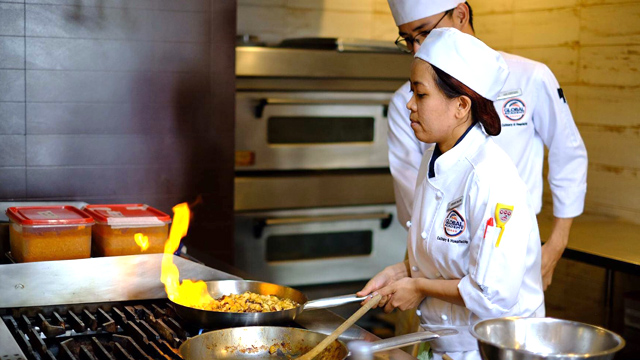 ADVERTISEMENT - CONTINUE READING BELOW
Now, following her in-house culinary training in Manila, she is back in Davao, where she is set to complete an internship as part of the course. Being back home means returning to her usual routine. "When in Davao, I usually wake up at 5:30 a.m., do my morning reflection, and then see what's for breakfast. Sometimes, I whip something up for my family. And now after my culinary training, I'm looking forward to making fresh homemade bread every morning."
Typically, Mondays and Fridays are dedicated entirely to baking cupcakes, bars, cookies and French macarons for Café Annabelle's. During other days, mornings are reserved for 1-2 hours of homeschooling. "We do the assigned subject for the day. We incorporate lots of active play and singing since my daughter is a kinesthetic and auditory learner. If it's a Tuesday, my daughter and I have our regular "Tuesdate" after lessons." In the afternoon, Guira-Falconi performs most of her work-related tasks such as responding to emails, visiting the stores, signing checks, meeting with and training staff, talking to suppliers, completing monthly reports, and attending industry-related events. By 6 p.m., she tries to be at home for dinner with family. She then prepares her to-do list for the next day and sneaks in some reading time before lights go out at 10 p.m.
ADVERTISEMENT - CONTINUE READING BELOW
"Weekends are mostly reserved for rest, church and family time – my siblings and I have a good number of kids altogether ranging from a one-year-old to a 12-year-old. We make it a point to create many happy memories with them while they're still young," she said.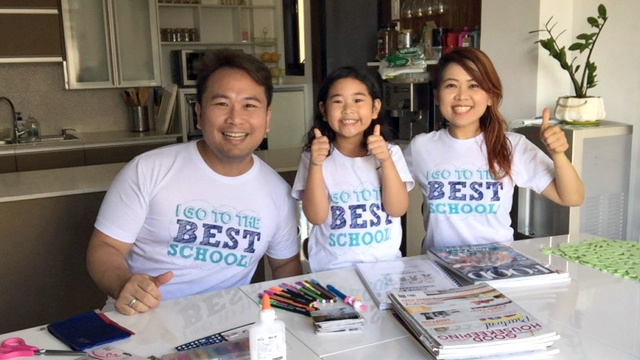 Family Background as Success Factor
ADVERTISEMENT - CONTINUE READING BELOW
 Guira-Falconi attributes her ability to pull everything together to her family background plus a lot of hard work. "I grew up seeing my mom and dad work hard every day. I can't say that I'm talented in what I do now but I'm quite certain that I'm very hardworking. When I set my mind on something, I can really focus and work at it until it's done. Having a vision is very important as well; you have to begin with the end in mind. With every new project I take in, I ask myself what kind of store it would be, what products it would sell, and what I would need to do to turn everything into a reality. From there I work backwards and identify every task that must be executed. And then I put together a team of consultants, suppliers and staff who could help me get to that vision. I also use the same strategy with my home and personal life. You should just be clear with your priorities and schedule your life accordingly," she said.
ADVERTISEMENT - CONTINUE READING BELOW
Continued learning also plays a key part in her success. "I don't tire of learning and relearning. All the countless classes and courses I took up after college are a testament to how I love to continually gain new knowledge and skills."
She graduated from Ateneo de Manila University and studied for a diploma in entrepreneurship in Australia. Last year, she also took a short master's class in hotel management in Singapore in preparation for their new hotel project.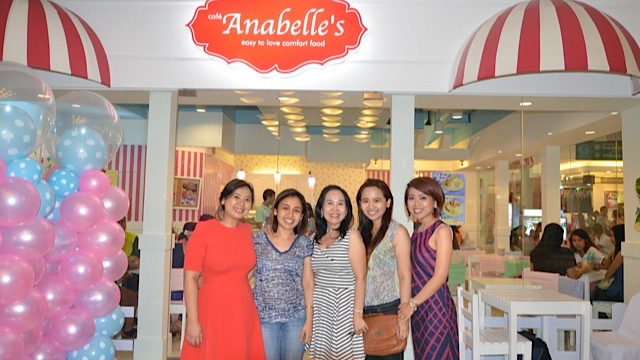 ADVERTISEMENT - CONTINUE READING BELOW
Nurturing loyalty by providing opportunities for the staff is also important to her. "I prefer hiring people with little experience and training them from scratch. Actually, most of our salon staff members have progressed from being OTB [over the basin] attendants to senior stylists. I believe that our system breeds loyalty. Recently, I also taught staff how to invest in the stock market and encouraged them to create a pool of funds to invest every month. It excites them to know that their small monthly savings now can become a retirement fund in the next 10 years. I deliberately set such a work culture to ensure my staff is happy while working for me. I believe that if they are happy, they will make our clients happy, too."
And what are the rewards of all her hard work? "Honestly, the reward is not monetary as start-up businesses are always on an uphill climb for the first two to three years. Personally, the reward is being able to contribute to society by providing jobs and development for staff and providing products and services to clients. Knowing and understanding that you're part of the process of co-creating value in the community makes it rewarding in itself. It's a pleasure for me to share what I've learned from different schools and institutions and apply it here in my hometown – Davao."
ADVERTISEMENT - CONTINUE READING BELOW
It's important to Guira-Falconi to point out, however, that her entrepreneurial journey has not been perfect. Hairzone started with three branches, but now two of those are already closed. "Setbacks are a reality for entrepreneurs," she said. "The important part for me is learning from my experience and taking all the lessons, business-wise and character-wise, as I move on to my next projects."
With the booming tourism industry in Davao, Guira-Falconi's next initiative – a boutique hotel with a lifestyle commercial complex – will be the latest addition to the value she aims to co-create in society.
*****
Chiara U. Mesiona is a Davao-based freelance business writer. Get in touch with her at chiara.mesiona.B2Bcopywriter@gmail.com.