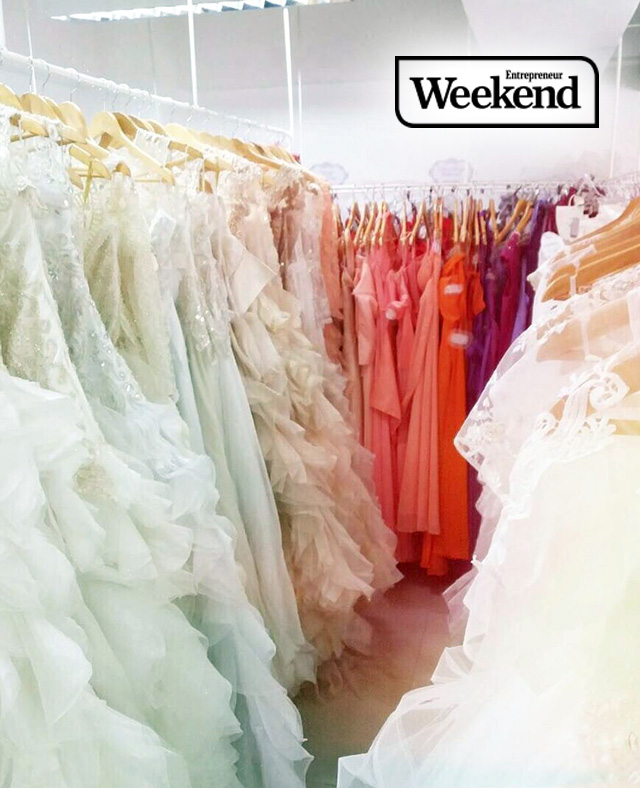 GownForRent.com allows users to lease formal wear, including evening gowns and suits for men, at minimal costs. 
Christine Hidalgo Roco is a fashion designer and intrepid spirit who lives on dreams to playfully transform the life of the fabric.
Prior to studying at the Fashion Institute of the Philippines and Golden Hands Fashion and Arts School, the founder of GownForRent.com had already displayed talent in designing and making clothes. Upon catching sight of a ruffled layered skirt behind a store's glass window, for example, she'd preserve the image with a click of her camera phone. One day later, her version of the skirt was ready to wear, even though the then 18-year-old had not even read a single book on fashion.
ADVERTISEMENT - CONTINUE READING BELOW
This uncanny ability could perhaps be traced to the genes of Roco's ancestry—her grandmother and great-grandmother were dressmakers in Escolta during the pre-war period.
The universe weaved fashion into Roco's life when she ended a relationship in 2008. The affair with her first-ever sewing machine began merely as a creative outlet. Boyfriends may be "outgrown," so to speak, but fashion and a passion for it–never.
"Sometimes you don't have the right words to express how you feel," she says. "If you feel like you're on the sunny side of the street, you might want to wear a vibrant yellow or red. What better way but to dress up in your emotions," Roco, now 31 years old, says.
Celebrating a woman's curves, Roco's designs are feminine, simple and classic, and always with a hint of sexiness. "I might create a long-sleeved dress but I make sure it's above the knee, or a long gown but I create a backless cowl," she says. "Each piece is designed to exude confidence in feeling sexy."
ADVERTISEMENT - CONTINUE READING BELOW
Roco followed up her first solo fashion debut, "Fabric," in 2007 by being selected to be  part of the roster of designers for 2008's "Fashion Forecast," which included Mich Dulce and Louis Claparols, among others. But just as her star was rising as a new talent in the local fashion industry, she decided to drop everything and leave Manila to finish a Fashion Marketing course at the Istituto Marangoni in Paris, France.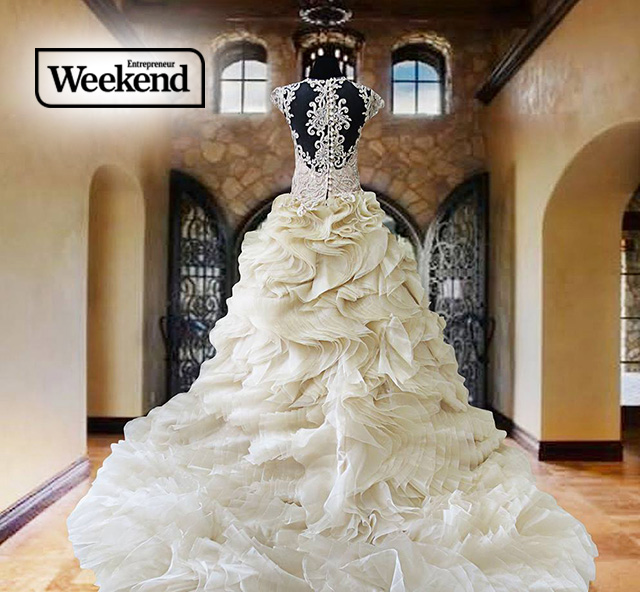 ADVERTISEMENT - CONTINUE READING BELOW
GownForRent founder Christine Hidalgo Roco started her career as a fashion designer in 2007. 
After coming back to Manila, Roco was invited to showcase her gowns in the 2010 Manila Fame Expo alongside Gerry Katigbak and other designers. The orders for Roxy Roco wedding dresses, debut gowns and prom dresses started pouring in.
"In my designs you will always see that I constantly try new materials and fabric," she says. "If I fall in love with eyelets then I stick to that while reinventing designs constantly revolving around eyelets until I move on to another fancy. Everything in life is seasonal. My themes are seasonal, cosmopolitan with authority, making them one-of-a-kind."
Roco eventually decided to expand her market by founding CustomDesignDress.com to make her designs even more accessible. It was then that she shed the Roxy Roco branding in order to fulfill a greater demand. The mindsets of her consumer base shifted from all-out luxury to thrift and practicality.
ADVERTISEMENT - CONTINUE READING BELOW
The designer's entrepreneurial guts and innate skill for business can perhaps prove that a formal college degree isn't always necessary for success. By 2012, Gown For Rent was born, a venture that Roco views as an answer to staying fashionable yet economically wise. It's fast-fashion sans textile waste, water pollution and other negative environmental impacts.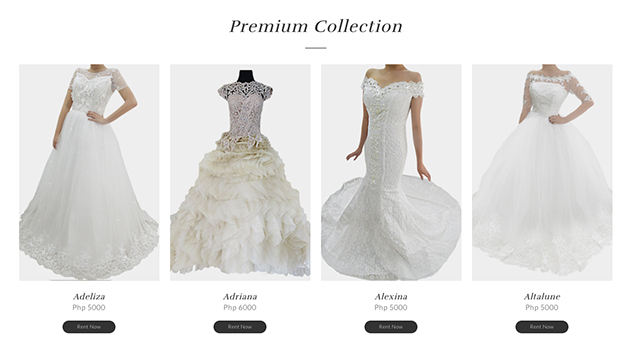 ADVERTISEMENT - CONTINUE READING BELOW
Users may choose to lease from over 500 designs that are on the GownForRent platform.
Regardless of social class, people are turning more and more to convenience and ease of access in this day and age. Roco's Gown For Rent website showcases about 500 gowns which customers can rent with a mouse click. The gowns—which can be worn by everyone from brides, maids of honor and bridesmaids, to debutantes and those attending formal functions—can be rented starting at Php300, while more intricate designs as well as wedding dresses can reach up to Php7,000.
Those worried about sizing would be glad to know that Roco designed the gowns in back corset style that can adjust to any body frame. And to quell any issues with hygiene, Gown For Rent follows strict quality-control protocol; all garments are handled properly and thoroughly dry-cleaned before being rented out.
The company has also branched out to include accessories to match the occasion and wedding packages that make life easier for customers, especially brides-to-be. They need only pick-up the items from the Gown For Rent headquarters on Visayas Avenue in Quezon City.  
ADVERTISEMENT - CONTINUE READING BELOW
Now that the whole entourage is happy, brides have repeatedly asked Roco another question: "What about the groom?" Because of increased demand, she recently launched Suit For Rent with an initial collection of 100 suits and counting. It's another step towards the expansion of a business idea from the mind of a creative.
*****
Denise De Leon ought to cut down on the pleasures of third wave coffee as it isn't helping her insomnia, which she's struggled with since Grade 3. Sleepless nights consumed by book reading led her to be the writer she is today.