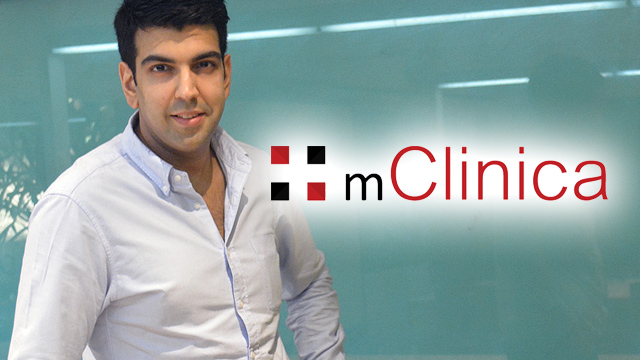 As someone who has been immersed in Southeast Asia's tech ecosystem, I often get asked for advice from new founders. I am usually short on prescription, given that there are no hard and fast rules to building a product in Southeast Asia. But while I am usually less certain on what to do, I am confident on what not to do.
ADVERTISEMENT - CONTINUE READING BELOW
The biggest problem I see across Southeast Asia happens in nearly every country in the region. Rather than make products for local consumers and businesses, we simply copy-paste business models from the western (read: Silicon Valley) and try to do everything we can to make them fit. Don't get me wrong, this approach sometimes works. But more often than not, you're stuck with a square-peg-in-round-hole situation. No matter what you do, the business just won't succeed in your local market.
I asked the developers at mClinica for the best practices they can offer for building products in Southeast Asia. While mClinica is still far from completing its mission of transforming healthcare in the region, the products our development team has built have gained enough traction that there have definitely been some lessons learned along the way. As I mentioned in my last contribution to Entrepreneur Philippines, our flagship product, SwipeRx, is active in six markets across the region and counts 60,000 registered users, including one in every four pharmacy professionals in Indonesia and one in every three in the Philippines.
ADVERTISEMENT - CONTINUE READING BELOW
Based on their experience of building SwipeRx and our other products, here's what our developers had to say.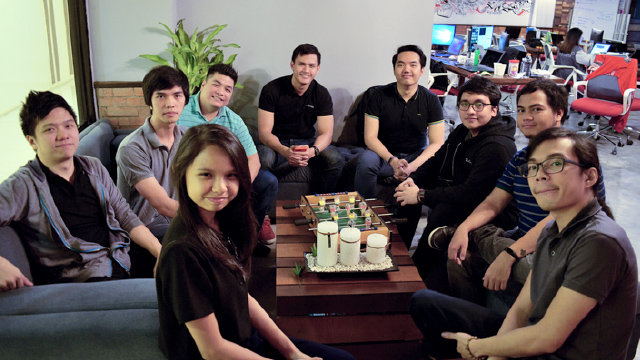 The mClinica development team. Front row: Snaefel Javier, Michael "MJ" Pormento; Back row: Mike Lau, Irvin Denzel Torcuato, Iris Tiu, Denisjann "DJ" Reyes, Jason "Jake" Josol, Zonily "Z" Jame Pesquera, Chadwyn Gonzales
ADVERTISEMENT - CONTINUE READING BELOW
Don't aim for "stickiness;" give real value
I think a lot of our local founders try to make their products artificially sticky through over-design. They want to get their users coming back and back again through different tweaks to the user interface or user experience, as would be ideal for something like a social media platform. Since people in Southeast Asia face much more serious problems, they will use your app if you focus on a different guiding light: giving value.
Snaefel Javier, who is responsible for the continual professional development (CPD) modules on SwipeRx, expressed this sentiment.
"As software developers, we may be in front of our monitors for much of the day, so it becomes important to always keep your end users in your mind's eye. When you think of how you can help them—and I mean really help them in a way that changes their life, even if it's as small as allowing them to professionalize themselves online—you can really do no wrong," she said.
ADVERTISEMENT - CONTINUE READING BELOW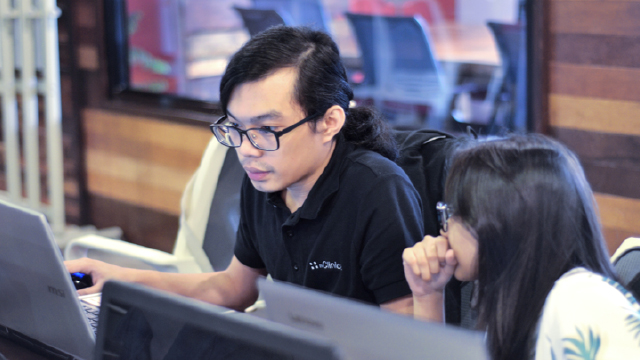 Snaefel Javier (right) collaborating with Michael "MJ" Pormento (left)
Be aware of your technological context
Many of our local founders create apps that are optimized for western users. You need a lot of memory on your phone to download them, and you need fast internet for it to work best. Of course, there is a sizable chunk of the population in Southeast Asia who have cheaper phones with scarce memory, slow, unstable internet, or in some cases, both.
ADVERTISEMENT - CONTINUE READING BELOW
mClinica's director of information technology, Jake Josol, explained that product owners need to be aware of their technological context.
"Unlike in the west, you really have to more carefully consider edge cases when you're building something for Southeast Asia. So when we built the online education modules, for example, I was developing not for the pharmacist who lived in the city, but the one who hailed in the remote mountains, with a smartphone and internet connection that barely worked," said Josol.
Don't aim to be the Facebook of Y or the Uber of X 
Given that so many founders try to copy-paste business models, I have seen many pitches where the local founder will proclaim that their startup will be the Facebook of Y or the Uber of X. If you encounter SwipeRx for the first time, you might assume that—as an app and platform for pharmacy professionals—we also wanted it to be a kind of Facebook for pharmacists. This could not be further from the truth, as our head of product, Andreas Galster, pointed out.
ADVERTISEMENT - CONTINUE READING BELOW
"There will never be another Facebook, nor another Uber. So our local founders and developers should stop trying to use these iconic companies as a kind of blueprint. The only basis of building your product should be the answers to these two questions: one, what do my users want? And two, what is the best way to build it for them?" says Galster.
Think regionally, act locally
This phrase is of course a spin on the oft-repeated mantra "think globally, act locally." For a product to succeed in Southeast Asia, it must not only address a similar need in each country, but it must be as replicable in Manila, Philippines as in Jakarta, Indonesia or Ho Chi Minh, Vietnam.
"Success in Southeast Asia is predicated upon solving problems of users in many different business contexts. For you to have a fighting chance at achieving this goal--which is no small feat, by the way--you must look at your product and evaluate, as neutrally as you can, its replicability. Can it succeed as well in one market as it can in the other nine in Southeast Asia?" says Iris Nolan Tiu, a senior product manager at mClinica.
ADVERTISEMENT - CONTINUE READING BELOW
*****
Farouk Meralli is founder and CEO of healthtech startup mClinica, which connects patients, pharmacies, physicians and healthcare organizations in Southeast Asia in a digital network that improves market efficiencies and health outcomes