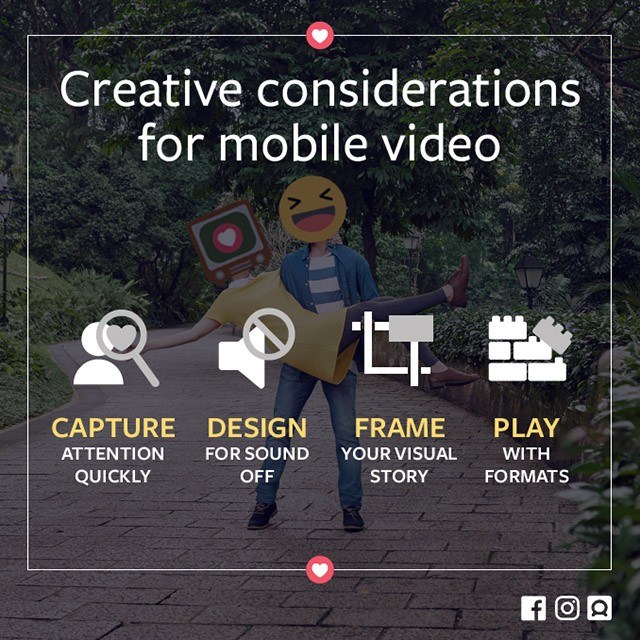 Who watches TV daily these days? Apparently, a lot of people.
Several studies show that around 96 percent of Filipinos still watch television daily but only 75 percent of them are considered non-heavy TV viewers to whom only 30 percent of advertising impressions are generated. This is not surprising because more Filipinos are now more glued to their gadgets.
ADVERTISEMENT - CONTINUE READING BELOW
In fact, according to the 2017 study by We Are Social and Hootsuite, the average daily television viewing time of Filipinos is only two hours and 30 minutes. The average daily use of social media in any device, meanwhile, is four hours and 17 minutes—which is twice the average TV viewing time. Add to that, the average daily use of internet via a computer or tablet is at nine hours while the average daily use of the internet via a mobile phone is three hours and 36 minutes.
As mobile changes the way people connect and communicate, it's never been more important for businesses to include mobile and social in their strategy. According to the same study, Facebook is still the most-used social network by 57 percent of internet users, followed closely by YouTube at 56 percent and Facebook Messenger at 46 percent.
With Filipinos spending most of their media consumption time on Facebook, businesses and brands need to rethink how they can leverage these channels to better connect with their customers.
ADVERTISEMENT - CONTINUE READING BELOW
The "Kicker Effect"
These latest figures shouldn't discourage advertisers to completely pull the plug on their television advertisements. A study by Facebook and the Advertising Research Foundation revealed that there is a way to make television advertising more effective. This is done by simply calibrating the current marketing mix to effectively reach more Filipinos.
The findings show that combining TV ads with Facebook provides an opportunity to efficiently reach light and non-viewers of TV and duplicate its reach among heavy TV viewers. For example, hard-to-reach TV audiences include teens and affluent males, according to the study. The good news is that Facebook is particularly effective in reaching audiences that are hard-to-reach.
According to Reynold D'Silva, APAC Head of Marketing for Brands and E-Commerce of Facebook, with over 59 million Filipinos on Facebook, brands now have an effective platform that delivers reach that is comparable to television.
"A creative strategy that seamlessly translates from TV to Facebook enables brands to connect with the right audiences, to extend brands' reach and to significantly improve the efficiency of their campaigns," he said.
ADVERTISEMENT - CONTINUE READING BELOW
Whether the goal is simply to target hard-to-reach audiences or reinforce the message among a broad target market, Facebook is able to add value when combined with TV. Facebook and TV together enable brands to magnify the effect of the campaign by maximizing reach, extending the campaign duration, and providing brands a channel to remind audience to buy a product.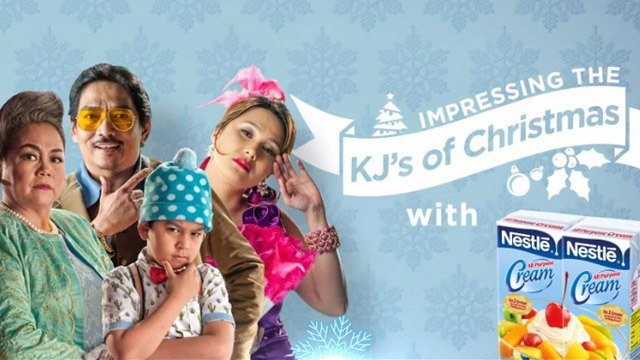 ADVERTISEMENT - CONTINUE READING BELOW
Nestle used PocketTV, offering in Facebook that allows commercials made for televisions to be re-cut for mobile
In fact, when the creative strategy is coordinated and applied on both TV and digital, brand and product recall among target audiences increase by 25 percent to 95 percent.
The Advertising Research Foundation has also discovered a "Kicker Effect" on return on investment when TV is complemented with digital which resulted in businesses reaping close to a 60 percent return on their ad spend.
Meanwhile, data from Facebook showed that when TV is combined with Facebook, businesses were able to generate close to 300 percent return on ad spend and close to an eight percent boost in sales. To achieve the "Kicker Effect" on ROI, experts recommend adapting and optimizing creative strategy for Facebook mobile.
PockeTVC and other ad formats
How do you make sure that your materials are ready for mobile? Facebook also has a solution for that.
ADVERTISEMENT - CONTINUE READING BELOW
"The key to success is to adapt TV assets for Facebook and leverage Facebook's programs such as PockeTVC to turn these assets into mobile-ready content that is dynamic and thumb-stopping," D'Silva said.
PockeTVC is basically an offering in Facebook that allows commercials made for televisions to be re-cut for mobile.
This is exactly what NESTLÉ All Purpose Cream did last Christmas season to drive faster growth and strengthen market leadership. Despite strong competitors offering similar products at lower price points that season, NESTLÉ All Purpose Cream's October to December 2016 campaign achieved significant sales growth and increased market penetration.



According to Seaneen Arcilla, consumer marketing manager of NESTLÉ All Purpose Cream, it was their first time to take a risk of investing predominantly on Facebook to reach our mobile-savvy Filipino audience, instead of heavily investing in traditional media.
"With TV complementing our Facebook campaign, we reached our target audience, achieved business objectives, drove sales growth and increased market share in a period saturated with marketing campaigns," he said.
ADVERTISEMENT - CONTINUE READING BELOW
*****
Nicai De Guzman is the marketing head of Rising Tide, a technology solutions company. She is also the Manila Bureau Manager of Probe Media Foundation's Mulat Pinoy-Kabataan News Network and a regular contributor for SPOT.ph. Follow her on Twitter @nicaideguzman, and LinkedIn.