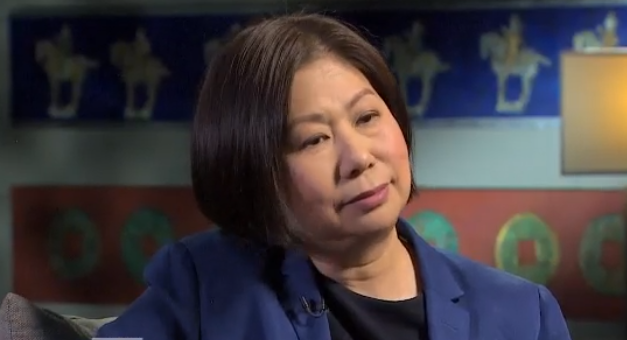 Teresita Sy-Coson, vice president of SM Investments, is not the usual powerful female figure as depicted in many stories. Unlike how most women with authority are stereotyped, she is known for her "calm and down-to-earth demeanor."
In a recent interview aired in CNN's Talk Asia, the 65-year-old daughter of Henry Sy, shared how growing up with one of most powerful men in the Philippines was like, and how she learned to become a business leader herself.
ADVERTISEMENT - CONTINUE READING BELOW
"I had a very demanding father. At times, when he's mad it's like you've never done anything right," Coson-Sy revealed in the interview. "But it's also because sometimes, my ideas are not correct."
At the age of 22, Teresita had the privilege, and the hard task to open her own mall. That was a major challenge, but for someone who grew up in a family of retailers, she was born to do it.
"We're expected to work and I didn't know any better," one of the two daughters of Henry Sy said.
Growing up
Raised in a family of 8, Teresita had four brothers and one sister. The SM vice president shared how her father had trained them growing up.
"We (her siblings) were able to get what he (Henry Sy) wants us to do, and how he wanted the business to go to the future. It's like he multiplied himself into six," she said.
ADVERTISEMENT - CONTINUE READING BELOW
Ask any professional athlete, and s/he still gets nervous at the start of the ball game, inside the court, or at sound of the buzzer. Teresita has the genes and experience, but still has her moments of doubt in business.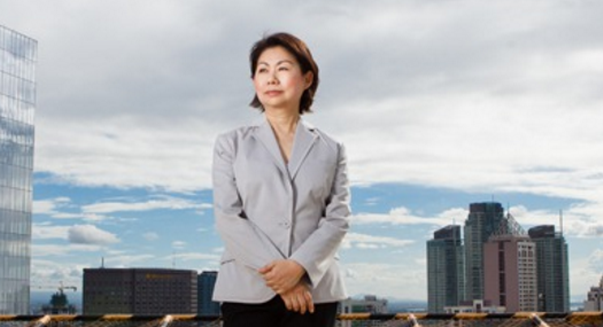 Learning from challenges
"I felt I was not academically ready for the job, but then that's the way you work harder," Teresita admitted. "When you feel inadequate you always look for more information.  So you research a lot, then you learn through observing other people, even other companies."
ADVERTISEMENT - CONTINUE READING BELOW
When she was younger, the tycoon had her "crazy ideas," and had the privilege to be guided by one of the most successful businessmen in the country. One of the highly controversial projects she handled was the Banco de Oro (BDO) and Equitable Bank merger (2004 to 2006)—the latter being the third largest bank in the country by that time, and the former being much smaller in size. (Industry experts that time were worried about the repercussions of such an odd transaction.)
"You get guidance from your parents, which are really important because I can be crazy with my ideas. I need someone to discipline me," Teresita shared. "But it's all water under the bridge, it's good now, and BDO has been the leading bank for many years."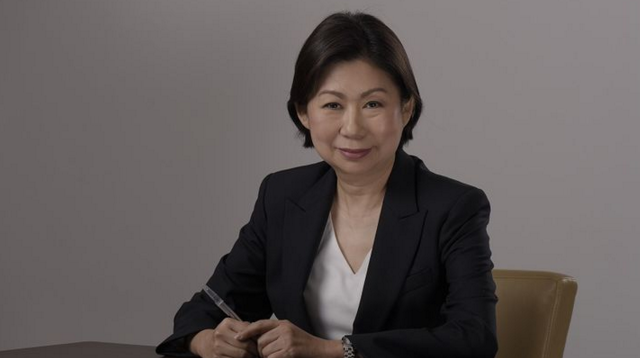 ADVERTISEMENT - CONTINUE READING BELOW
Family life
Career-wise, the stars have aligned for Teresita, but like many women, striking work-life balance has been difficult, even for someone in power. As a mother, like many, Teresita has her own regrets, but has accepted those as part of life.
"I always try to be there (for her children), I think 75% yes. I was there. But it's difficult, you don't have a lot of time for yourself because of all the responsibilities," Teresita shared." It's a matter of choice. Where do you want to go and what are the things you want to sacrifice?"
With a long list of successes, many have tagged her as one of the most influential businesswomen in Asia, but Teresita was quick to correct the interviewer. "That's not true. I'm just someone who does her job, and had successes in doing so."  
*****
Photos from Wikimedia Commons, SM Investments site, and CNN Talk Asia. 
ADVERTISEMENT - CONTINUE READING BELOW