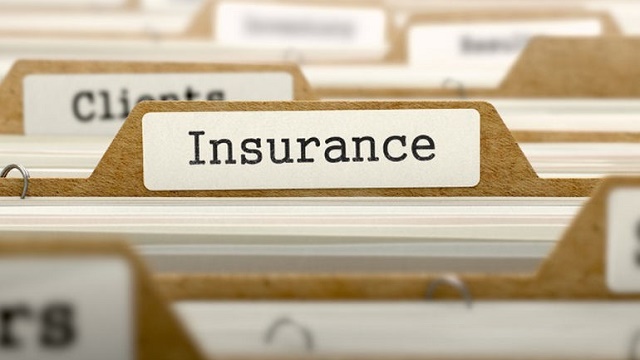 For many business owners, buying insurance is an afterthought. Who can blame them? The benefits of buying insurance may not always be as obvious as in more tangible purchases—say, raw materials or inventory. Getting business insurance tends to feel a little less pressing, as buyers hope they never use it.
ADVERTISEMENT - CONTINUE READING BELOW
Yet, business insurance can be just as important to an enterprise as any other consideration. In a country like the Philippines, where unpredictable natural and man-made calamities happen all too frequently, insuring one's business from risks could be the best thing for entrepreneurs to do: If or when disaster strikes, they will not have to worry about business-related expenses that are covered by insurance.
"Insurance is an excellent risk management tool, especially for catastrophes or calamitous events which are difficult to program for or plan ahead for. Insurance mitigates risk by transferring particular risks or exposures to an insurer in consideration of a payment or premium," said Nico Lacson, chief operating officer of Lacson & Lacson Insurance Brokers Inc. "Aside from protecting your assets, you also protect your income statement by converting an unknown risk or exposure into a fixed or predictable expense," he added.
Hence, getting an insurance policy cannot really be compared with buying off-the-shelf products, said Scott Judy, AIG's head of distribution. "With an insurance policy, you are buying a promise—a promise to pay in the event of a future claim," he said. That promise, Lacson added, is kept only when a claim is made and settled.
ADVERTISEMENT - CONTINUE READING BELOW
Business insurance typically provides risk cover over a 1-year period, but some insurance companies provide flexibility based on the operations of the business. AIG, for instance, has 45 different products only for business insurance. "Policies can also be contract specific, which would typically mean longer term policies to match the contract duration," said Judy.
Risk transfer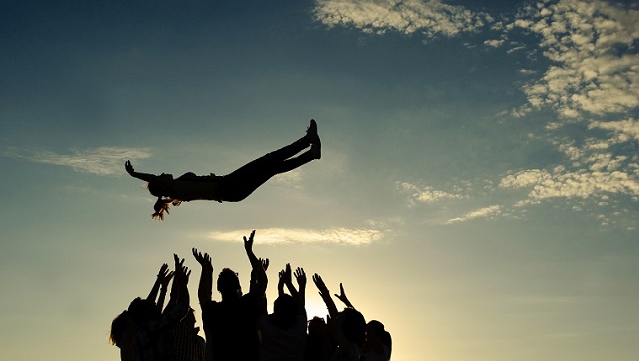 ADVERTISEMENT - CONTINUE READING BELOW
And while some small businesses may hesitate to get insurance because they think they cannot afford it, industry players say that premiums are cheap, relative to the potential claim amount. "Remember, you're transferring a risk at a fraction of the cost. Otherwise, the concept of risk transfer wouldn't make sense financially," Lacson said.
Citing property insurance, he says that if a business' premises are insured for P1 million ($20,000), its premium would range from 0.17% to 0.25%, or between P1,700 ($34) and P2,500 ($50)."In essence, the cost of transferring a risk worth P1 million ($20,000), or your maximum potential loss in the event of a catastrophe, is just P1,700 ($34) to P2,500 ($50)," he said. Lacson acknowledged, however, that taxes, especially on non-life insurance products, are "a little prohibitive, coming in at approximately 25%, or a quarter of the premium."
But for Teresita Ngan Tian of Lots'A Pizza, business insurance should be considered a necessary investment rather than an expense. "A possible loss will be far greater in value than the cost of the premium," she said. "This [loss] may even result in business closure."
ADVERTISEMENT - CONTINUE READING BELOW
Judy added that insurance provides a buffer to business disruptions. "Business continuity is key in this day and age where a large variety of events can disrupt our business or the business of our suppliers," he said.
Getting it early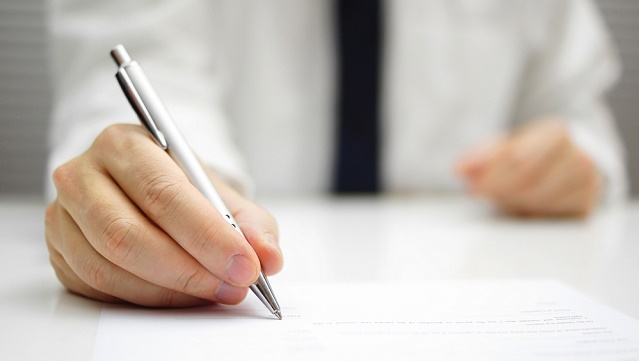 The law mandates little by way of providing insurance protection to businesses, but insurance companies advocate getting business cover early. "Ensuring your products and people are safe from harm, disruption, and financial loss should be your primary goal at the onset," said Judy.
ADVERTISEMENT - CONTINUE READING BELOW
Noting that "there is no hard and fast rule on when to buy insurance," Lacson also said that since businesses are always at risk and exposed to vulnerabilities, getting coverage "is a good way of converting a large, unknown exposure into a more fixed or predictable expense."
Ngan Tian believes that businesses should get insurance cover as soon as there is something to be insured. "Business insurance should be obtained as soon as the business starts operation, when assets are already in place and values are available," she said. When a building is still being constructed, for instance, the building owner will require the contractor to obtain a contractor all-risk insurance, while also getting a third-party comprehensive general liability cover, she said. "It's incumbent on the business owner to determine the amount of coverage to be made since he is the one to bear the loss later," she said.
ADVERTISEMENT - CONTINUE READING BELOW
Risks and benefits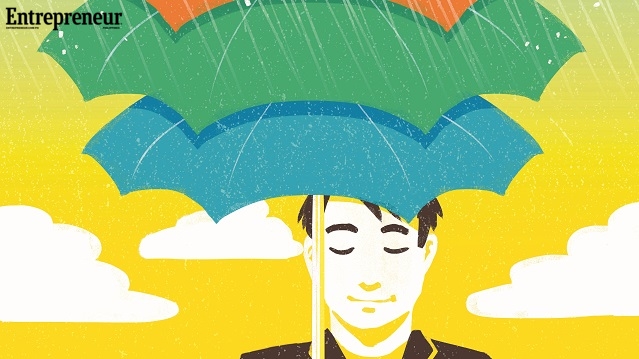 Ngan Tian, who is a CPA, also noted that insurance coverage on assets could increase, as this may be based on cost or market value of the products, property, and equipment insured, and advised business owners to regularly review the amount of insurance coverage on assets. "Insurance coverage on assets increases values if needed. Examples are improvements on the building and increase in its contents. A regular evaluation will therefore ensure adequacy of coverage in case of loss," she said.
ADVERTISEMENT - CONTINUE READING BELOW
She cautioned, however, against over-insurance, or getting coverage that exceeds the actual cash value of the property or risk that is being insured. "Over-insurance may not be an advantage, because in case of loss, the amount of claim shall still be subject to adjustment. An insurance is not meant to gain profit for any of the parties—insurer or insured," she said.
Lacson said it is up to the business owner to decide what exposures or products should get insurance. "Assets, inventory, shipment, people—practically anything can be insured as long as you're willing to pay the price," he said.
What can you insure?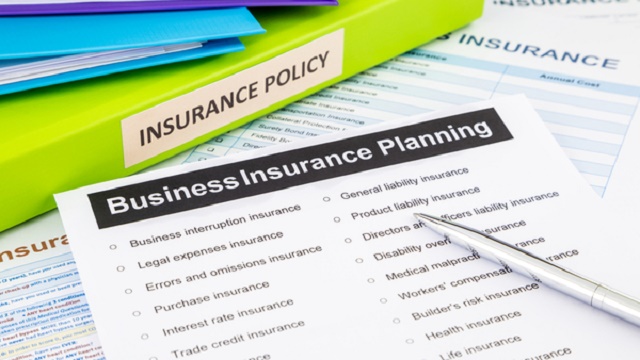 ADVERTISEMENT - CONTINUE READING BELOW
Judy said business owners who are deliberating what insurance to take should answer two questions: "What keeps you up at night?" and, "What part of your business could you not live without?"
With risks constantly evolving in an ever connecting world, every company will have its own risk management requirements, he said. "Business insurance will cut across the physical, intelligence, manpower, and the products or services of any business operation. Understanding where you are most vulnerable is the first step to [decide] what types of insurance you will need," he said.
Ngan Tian recommended insuring raw materials, goods in process, goods in transit, finished goods, and other inventories. "A logistics provider, for example, should obtain insurance coverage on the value of goods being delivered or transferred at any one time. An exporter, too, may insure goods while in transit to buyer," she said.
She also pushed for business insurance to be taken out on fixed assets, including machinery, building, equipment, vehicles, and even furniture. Money securities and payroll, business interruptions, inventories, liability against third persons, and personal life of executives and employees are also among the things that businesses need to get insurance for, she said.
ADVERTISEMENT - CONTINUE READING BELOW
Businesses can also get a mortgage redemption insurance, whereby life insurance is taken on the borrower so that in case of death, the life insurance coverage shall pay off all remaining amortization of the borrower, she added.
Judy said that insurance companies can also provide cover against non-traditional threats and intangible risks like cyber-hacking and directors' liability, which cover costs associated with legal action against officials of the business or the business itself. An interior design company, for instance, can also insure against failure of design. "If your business designs office space, restaurants, or hotels, your errors and omissions risk can be protected should a design fail."
Sensitive data can also be insured, Judy said. "Of course, tangible assets such as goods in shipment, and the premises and products being sold, should also be considered if they would have adverse effects on your balance sheet," he added.
Who should you buy from?
ADVERTISEMENT - CONTINUE READING BELOW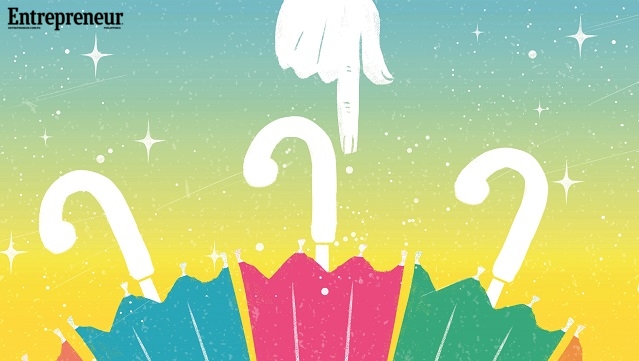 Once business owners decide on what risks and products to insure, the next step is choosing which company to deal with. Judy cautioned against deciding based on cost. "Lowest cost does not always equal highest value. Encountering a loss can be time-consuming, as well as a financial burden. An insurance company that can give you peace of mind and move quickly in order to alleviate additional costs incurred and time spent is important," he said.
ADVERTISEMENT - CONTINUE READING BELOW
Judy said businesses should look at three factors when deciding on which insurance company to hire: The reputation of the firm, its experience, and overall capabilities. "Are they considered a valued insurance company? Can they support your business needs for the long term? A long-term relationship with your insurer is always a good idea. Does the insurance company have the products, services, and technology that you are looking for?" he said.
Lacson acknowledged that cost and coverage are important considerations. But he also said the insurer's ability to pay claims fairly and promptly are paramount considerations. "We recommend that you speak to an insurance broker if security is important to you. Insurance brokers have a good handle on the market and [on] which insurers can provide competitive costs, broad coverage, and pay claims," he said.
For Ngan Tian, though, the most basic consideration would be whether the insurance company is legitimate. "An insurance provider should, first of all, be authorized to do business by the office of the insurance commissioner, who regularly audits these providers as to liquidity and financial stability," she said. "I would choose a provider who is also quick in processing and paying claims."
ADVERTISEMENT - CONTINUE READING BELOW
*****
Jennee is a freelance writer, editor, and translator based in Brussels, Belgium. Follow her on Twitter, @jenneeatwork
Photos from Shutterstock; Illustrations by Daniel Ansel Tingcungco / Entrepreneur Philippines
This article originally appeared in the August 2015 issue of Entrepreneur Philippines magazine.