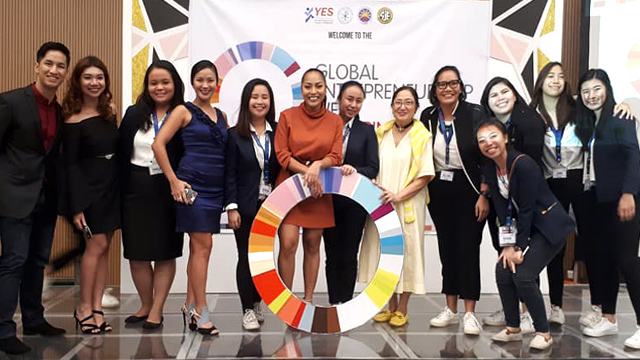 For a week in November, organizations in more than 100 countries stage talks and seminars to celebrate Global Entrepreneurship Week (GEW) to bring together business founders to share their stories to inspire others to try the path of entrepreneurship. Started in 2008, GEW was initiated by Kauffman Foundation to promote the valuable role of entrepreneurs in society.
ADVERTISEMENT - CONTINUE READING BELOW
The Young Entrepreneurs Society Philippines (YES) brought GEW to the Philippines in 2013, collaborating with schools and organizations to hold conferences where eminent entrepreneurs can share their experiences and lessons with others, especially the youth and students.
This year's GEW Conference, held in Miriam College in Quezon City last November 18, featured several young entrepreneurs as speakers, including Hershey Hilado of Ohmagosh International, Celia Alamo-Jacob of Brownroots, Beyond Properties founder John Michael Lu and Vela Manila's Maura Alvero.
The following are some key takeaways from their talks.
Hershey Hilado
Hershey Hilado successfully launched her own retail startup Ohmagosh when she was 25 years old. That may not be remarkable in itself as entrepreneurs keep getting younger and younger, but her journey getting to that point is truly extraordinary.
Related story: Financial Adviser: 5 Success Lessons from Hershey Hilado's Journey from Homelessness to Millionaire Status
At 16, Hilado was forced to marry and was sexually assaulted by her former husband during the course of their relationship. She fled from her partner at 21, and was left homeless for a year until she was reunited with her family in Batangas. It was during her early 20s when she moved to Australia to start a new life. There, she had the opportunity to take classes that helped her run different business ventures. Today, Hilado owns a textile and manufacturing business and has moved back to the Philippines for good.
ADVERTISEMENT - CONTINUE READING BELOW
"Remember: you will leave people behind. You will outgrow people behind. Don't feel bad that your friend no longer talks to you because she wants more time. Tell her to get a puppy if she wants someone to give her some affection. If you're the same as last year then there's something wrong. Growth is a good thing and it is inevitable. Embrace it."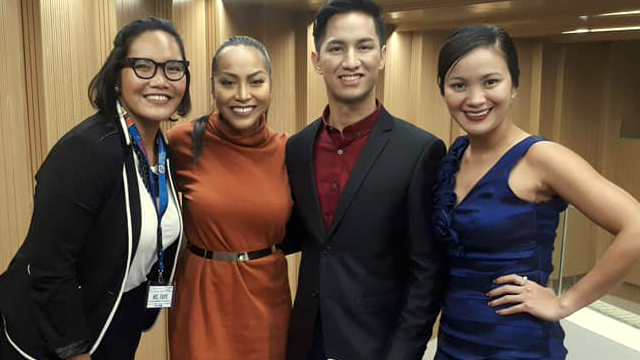 ADVERTISEMENT - CONTINUE READING BELOW
"Get connected. Get to know each other. Create a group. Information changes lives so be a giver. When you actually give, you receive that joy which no one is actually capable of giving you. I highly encourage that you network. The reason why I was able to scale my business at this age is because I wasn't afraid of sharing information to people. Remember, the strategy is easy. If you're afraid that someone will steal your business idea, don't. Because your vision is uniquely yours. Forget about the copycats and worry about your own work."
"And I want to encourage all of you, from here forward, attend seminars and work with like-minded people…. I don't watch TV for seven years now. Because your input will always be your output. What goes in, it will come out. Remember, hang [out] with people that elevates you."
"It's not about having enough resources but being resourceful. Be a fan of your own life and stop being so much of a fan of another person. When people tell me they want to be me, I say no, you don't. It's not much about work-life balance for me, it is work-life harmony. Because I am convinced that I am doing my life's best work."
ADVERTISEMENT - CONTINUE READING BELOW
Celia Alamo-Jacob
For a decade, Celia Alamo-Jacob served as an advertising executive in an ad and events agency in Qatar.
She was a loyal employee but when she left the company, her former employer made life difficult for her, to the extent of having her jailed for five days on false charges.
Having had enough of working overseas, Jacob came home to the Philippines in 2013 and focused on a t-shirt making side business that she first put up while still in Qatar called Brownroots.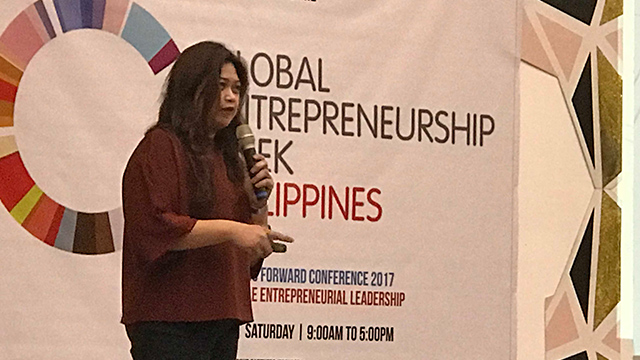 ADVERTISEMENT - CONTINUE READING BELOW
"Since I was gone for 10 years, [when I got home] I attended workshops. I attended every class that I can learn from. There, I realized that collaboration is the thing now. When I left [the country, everyone minded their own business. Everyone was in their own offices. But now, everybody knows] somebody who is doing something. So that's what I did, I learned all the skills that I needed to keep up. You really need to upgrade yourself."
"I told myself: Lakasan mo lang loob mo. You don't have to be shy. You can step forward and ask, instead of staying in your position and not asking. You'll never know the answer. You'll never know if you can, if you don't take the first step. So tiptoe if you must, just take that step."
"You have to realize that you won't be forever young. Take advantage of the time you have now to make mistakes and learn from them because you won't always have that luxury. You have to start now."
ADVERTISEMENT - CONTINUE READING BELOW
"Find something that will not make it hard for you to go out there and do the job. And find the reason why you do what you do. Your reason should always drive you to do the work. As for me, I have a daughter and she's my why."
John Michael Lu
While most of his classmates played online games or attended parties during their free time, John Michael Yu was busy making a living in college. After attending his classes at the University of Santo Tomas, Yu would clock in for his shift at a nearby fast-food chain to help himself earn on the side. On top of his part-time job, Yu was also actively seeking for more side hustles—from buying and selling gadgets online to opening a small spices factory.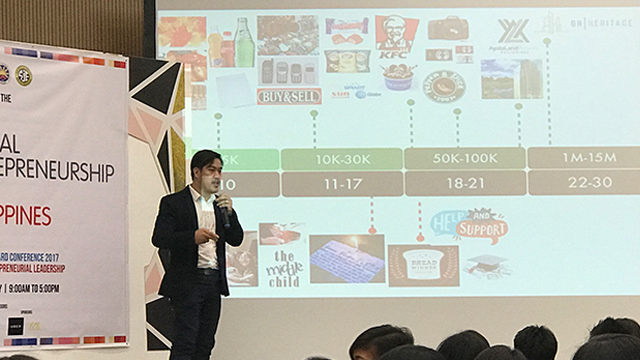 ADVERTISEMENT - CONTINUE READING BELOW
After spending four years of sideline work and studies, Lu graduated with a Bachelor of Science in Entrepreneurship degree and earned his first Php100,000. By the time he turned 21, he had purchased his first property, earned his first million and was operating two different businesses.
"You have to remember who you are. Most of the people now equate themselves with the number of likes or comment they earn. You are not dictated by the person people perceive you to be."
"Where do you want to go? What are your goals? When your goal is clear and your mind is clear, it will be much easier to make decisions both for the long term and short term. When I was young, I was very ambitious. Because of that, all of my decisions anchored to the question: how do I get closer to my goal?"
"Always revisit your goals and check if you are on track. When I look back at my goals, it becomes clear that I have to forego some things for future gains. Because of this, I became mindful of my actions."
ADVERTISEMENT - CONTINUE READING BELOW
Maura Alvero
Maura Alvero was in college when she started her retail brand, Vela Manila. While sorting through her friend's closet, she was surprised to find a beautiful bayong bag that piqued her curiosity. She wondered why such beautiful designs weren't widely available.
After months of research, she found a supplier from Mindanao who helped her craft the first batch of contemporary everyday bags she sold with her brand, Vela Manila. It's been three years since her first collection was launched and her online store has since expanded to wallets, pouches and other accessories.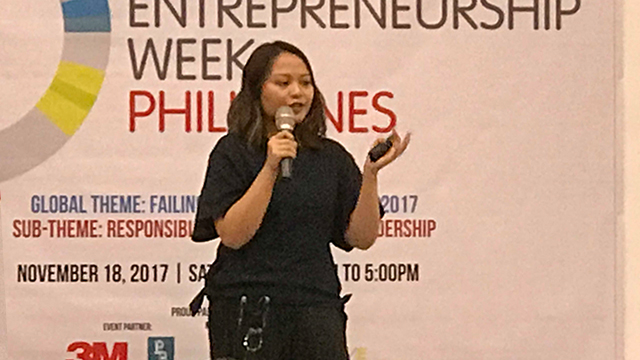 ADVERTISEMENT - CONTINUE READING BELOW
"Start with who you are and what you have. You have so many resources. Before, there weren't even workshops and talks. It's okay to start small."
"It's okay to make mistakes because mistakes build character. Young as you are, that's important. It will make you who you are. It will form your values."
"I think it's important to know that it's possible to build and maintain friendships while building a business. I started this with a friend and just recently, we had to part ways. And we're okay."
Ezra Ferraz
Business journalist and consultant Ezra Ferraz wrote The Finishers, the first book about the most important startup exits in the Philippines to date. It recounts not only the success stories of what are perhaps the earliest 11 homegrown tech pioneers and the challenges they've met along the way.

 

While he spent most of his youth in the US, Ferraz moved back to Manila to start his professional career. Since publishing The Finishers, Ferraz has continued to share the success stories of tech founders and their startups, this time through a company of his own, Ambidextr. Backed by Future Now Ventures, Ambidextr is a full service content marketing and public relations studio focused on serving tech innovators across Asia Pacific. Here are some of the insights he shared during the talk:

 

"If you have direct firsthand exposure to Filipinos who build world-class startups, it dramatically enhances your chances of doing the same. It's not the skill set [that you gain per se] but the confidence you will gain from seeing this people doing it in the Philippines."

 

"Unfortunately, as Filipinos, our initial frame of reference is that we can't build great things here in this country. Sometimes, sadly, our default thinking is to do something great we have to be OFWs or become employees. Working with people (behind) successful products helps us change our perspectives. It helps us internalize this idea that you can build great products and innovation here in the Philippines."
ADVERTISEMENT - CONTINUE READING BELOW
*****
Elyssa Christine Lopez is a staff writer of Entrepreneur PH. Follow her on Twitter @elyssalopz