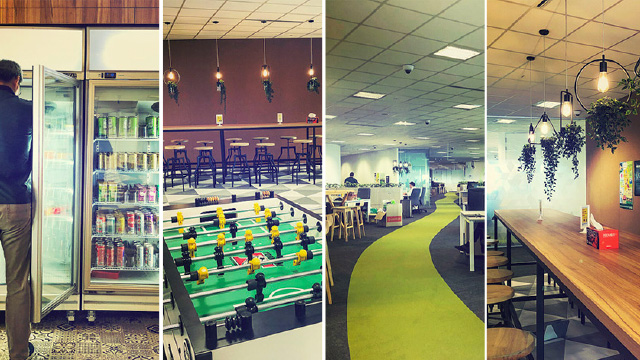 Grab started as MyTeksi in Kuala Lumpur, Malaysia in 2012. Today it has a presence in seven other countries around Southeast Asia. It has also since evolved from merely being a transport -hailing app into other services such as delivery and logistics. 
Founder and CEO Anthony Tan eventually moved the company to Singapore in 2014. Entrepreneur Philippines recently paid a vist to its headquarters, located at the Marina West Tower Building in the Lion City. Here are a few photos:
Grab occupies two floor of the Marina West Tower Building. This is the entrance, which you can see as soon as you step off from the elevator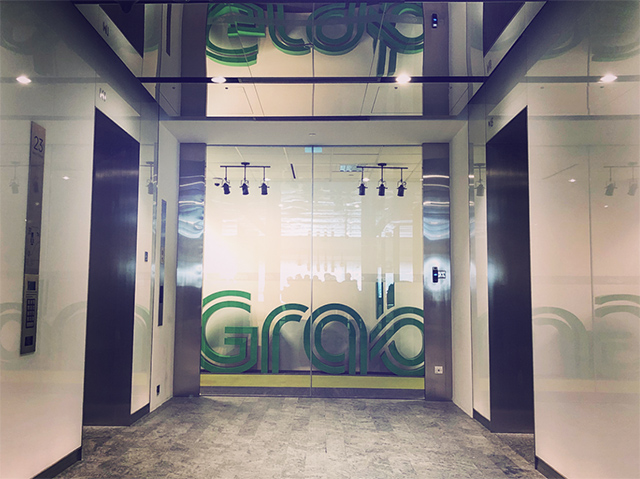 The  reception at the 23rd floor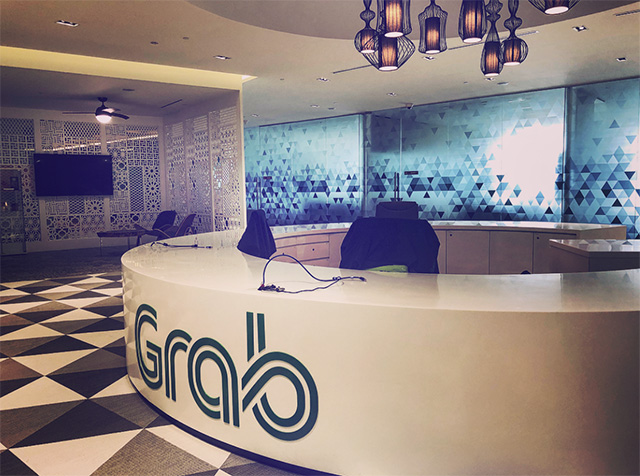 Grab branding is all around the office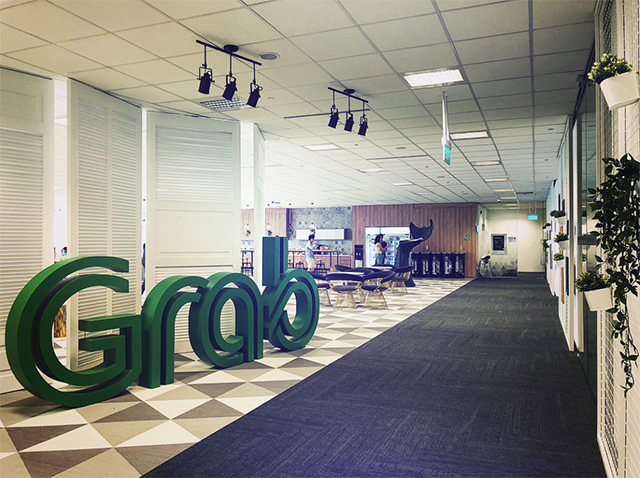 The letter G is prominently displayed around each department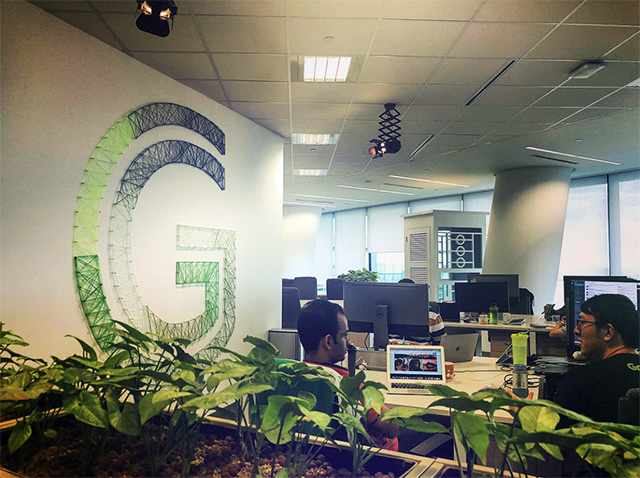 The green lane is where collegues can talk while walking
There are private kiosks like this one where people can make or take private calls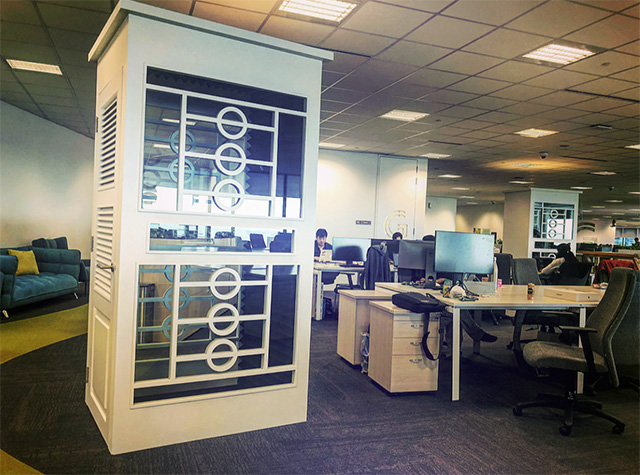 This is the visitor section where Southeast Asian ceramic tiles are used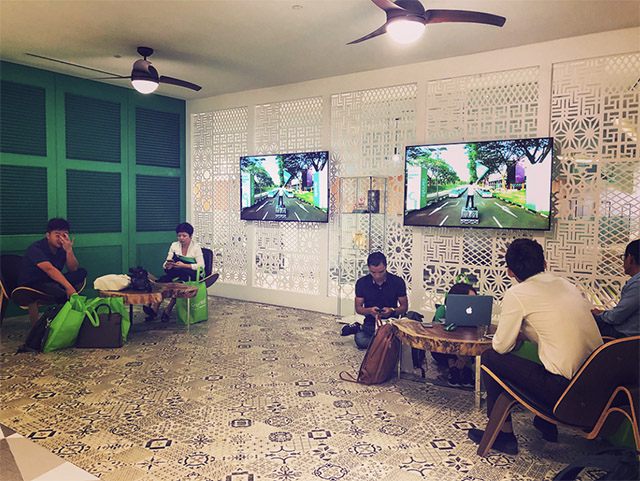 Pictures of drivers hang all around the office, reflecting the company's thrust of placing them at the heart of the business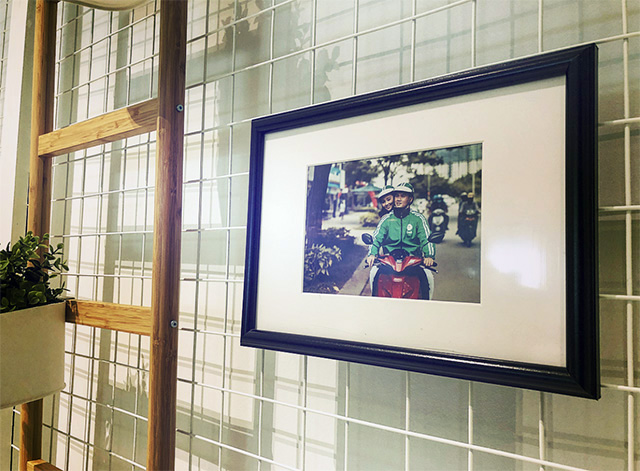 A corner room with a paronamic view of Singapore's business district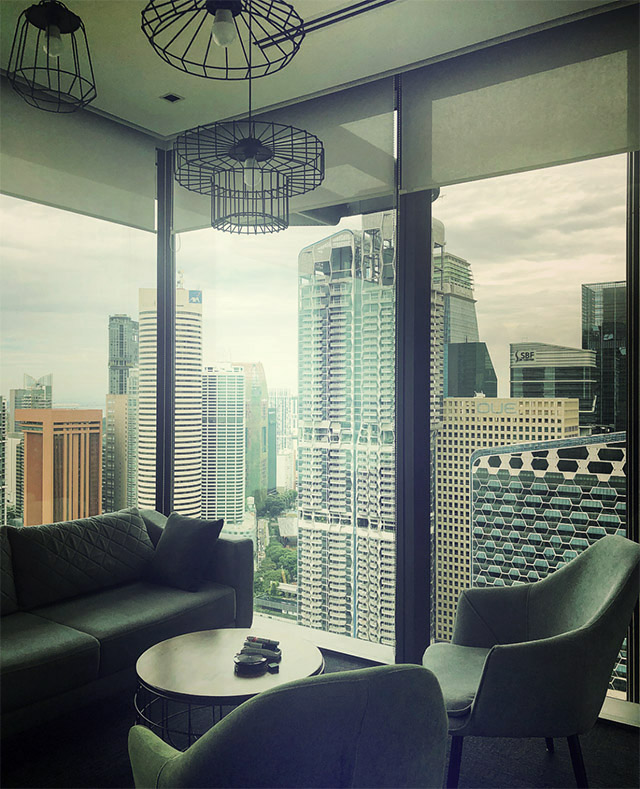 A high-console table where employees can have lunch or just have a casual meeting with colleagues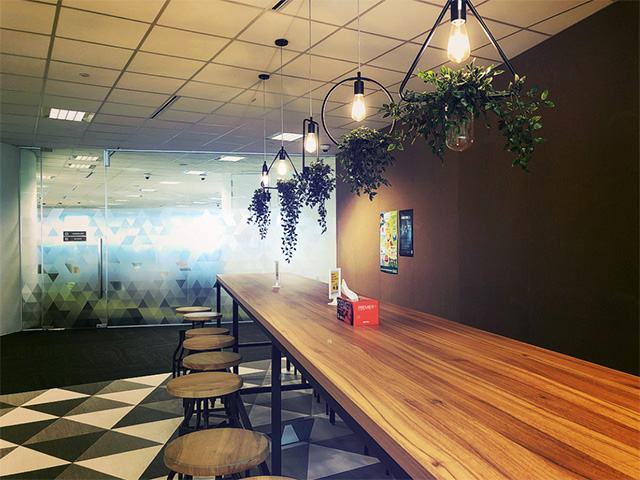 There is a choice of top brands across Southeast Asia for snacks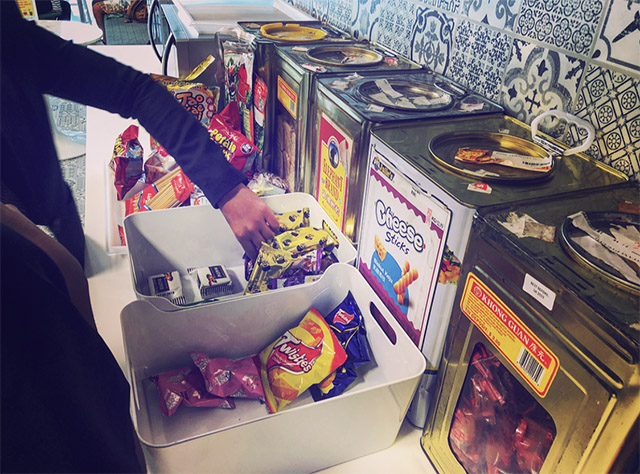 Tea, soda and other drinks are replenished daily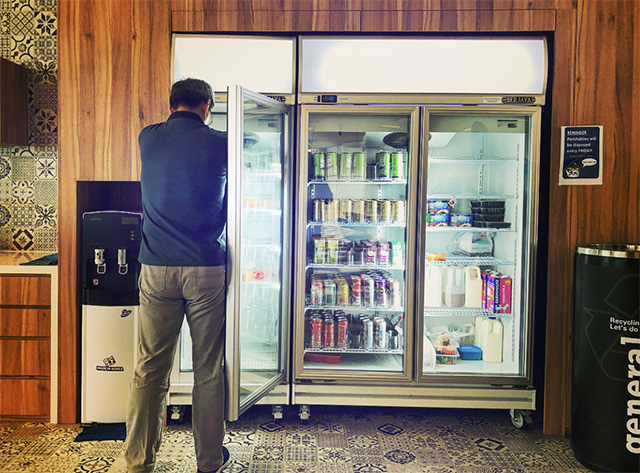 They take recycling seriously at the office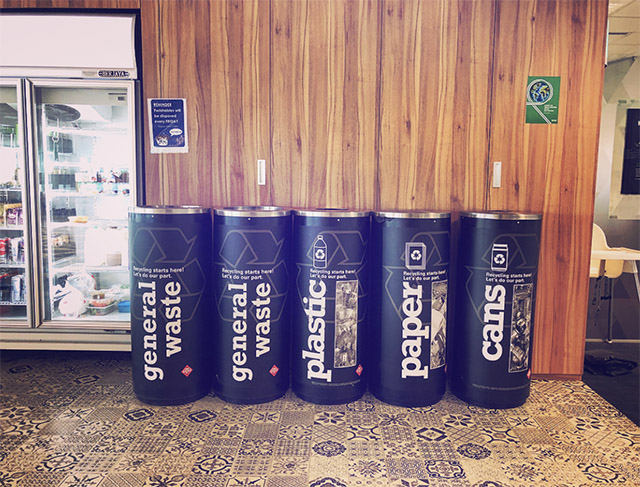 In any case you're bored at work, take a break playing foosball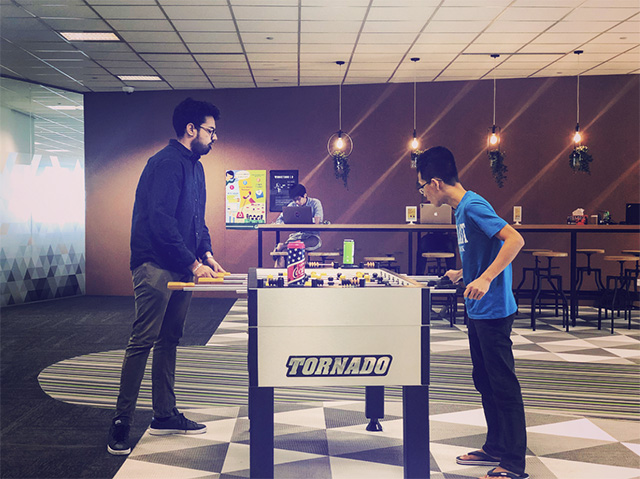 ADVERTISEMENT - CONTINUE READING BELOW
Meeting rooms are simple and named after cities of SEA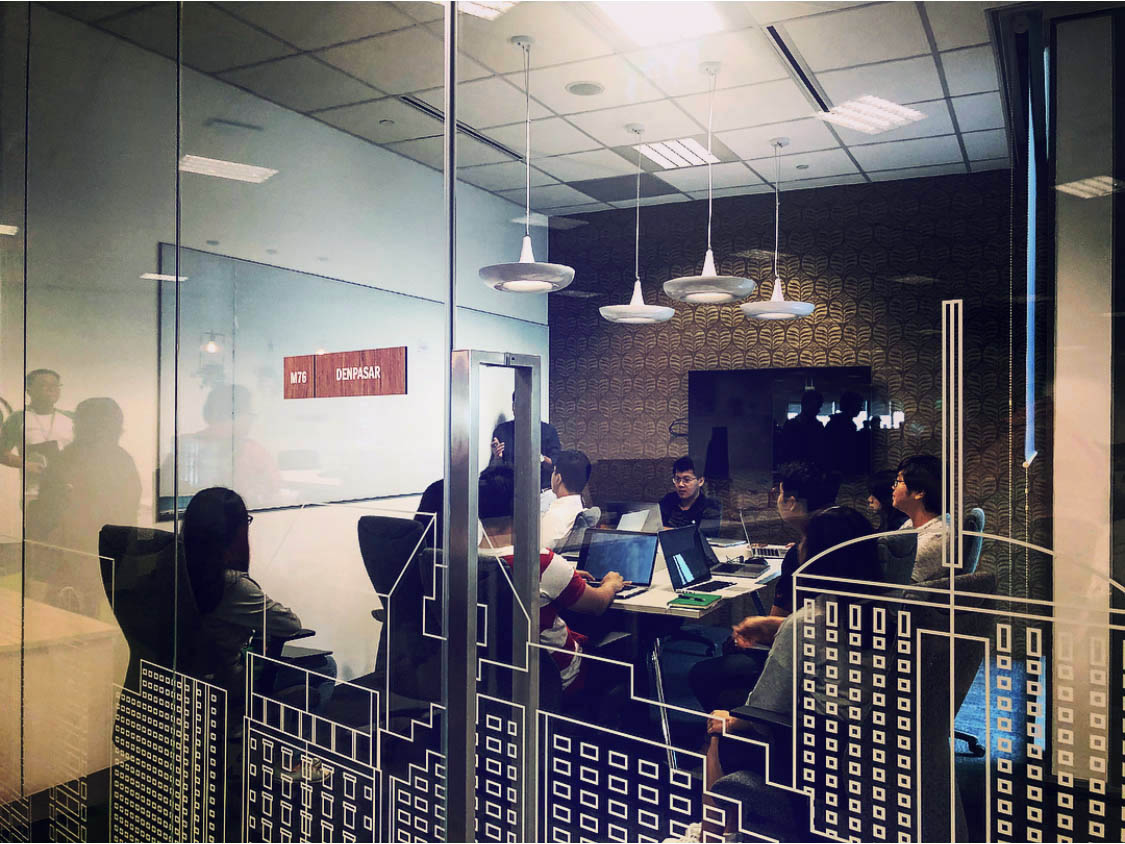 Engineers work in an open office environment so it's easy to share ideas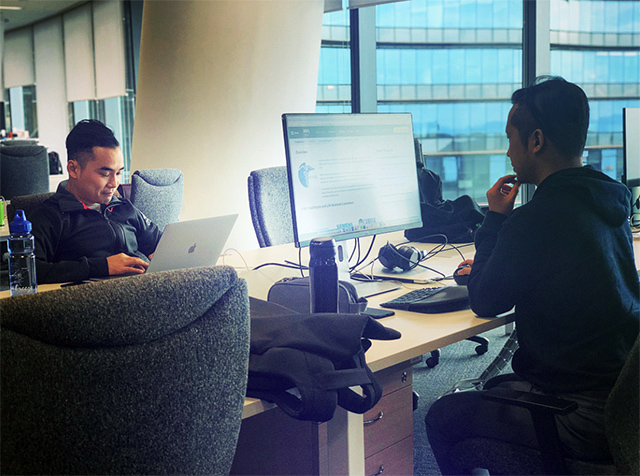 For fitness buffs, the gym is always open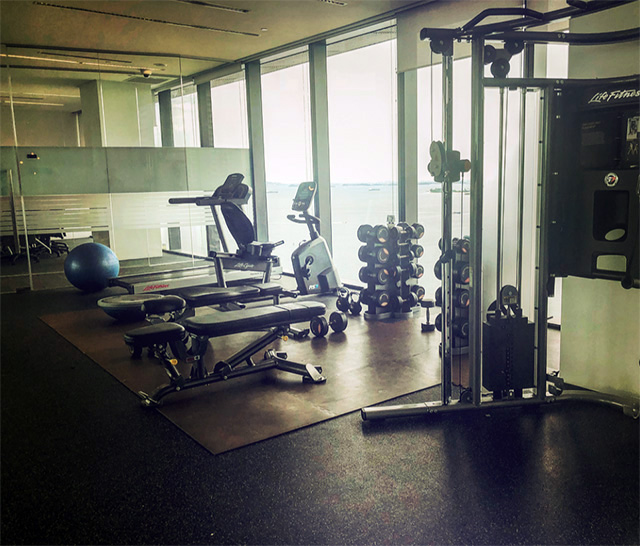 There is a Grab Pay kiosk where employees can get some food using the Grab app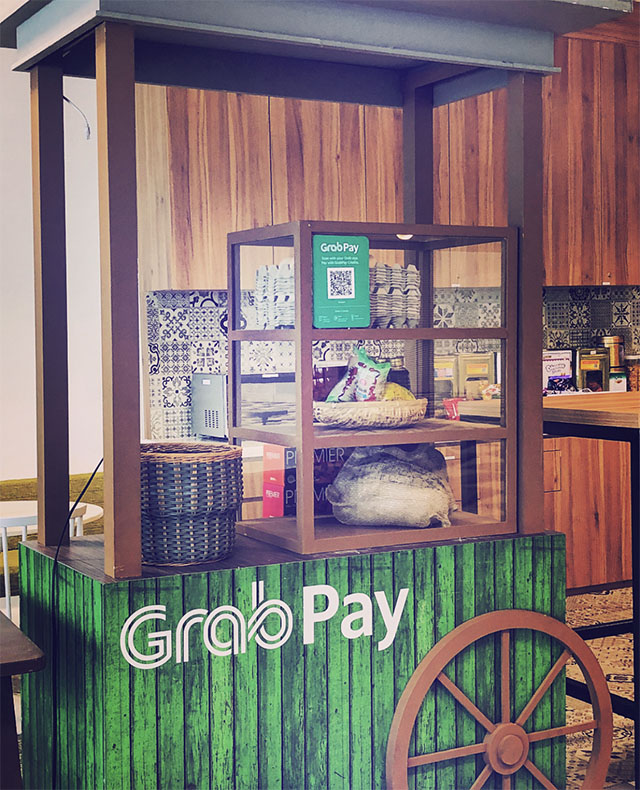 Entrepreneur Philippines was a guest of Grab Philippines / GrabTaxi Holdings Pte. Ltd. 
*****
Glen Concio is Entrepreneur PH's art director