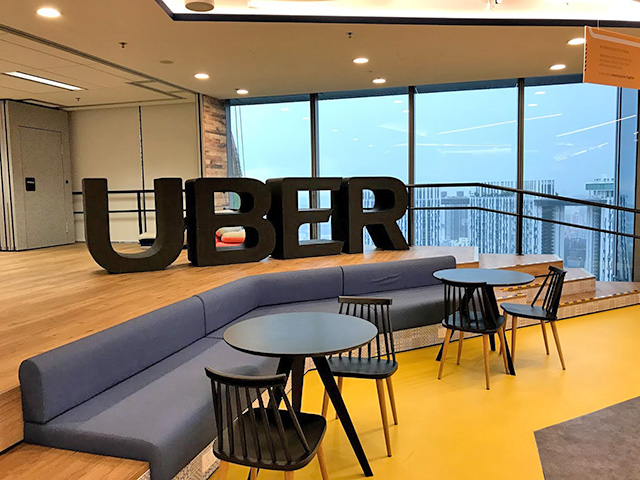 The Uber headquarters in Singapore measures 55,000 square meters and spans two floors in Tanjong Pagar's Guoco Building
Uber's presence in Asia began in Singapore in January 2013, so it's only logical that its Asia Pacific headquarters is located in the Lion City. The ride-sharing company has relocated a few times over the years, but today, its main offices span two floors in Tanjong Pagar's Guoco Building, which is reportedly the tallest building in Singapore.
ADVERTISEMENT - CONTINUE READING BELOW
During a recent trip there, I visited the Uber headquarters where I was a given a tour by Uber's Asia Pacific Consumer Communications Lead Belle Baldoza, who is a veteran of established and up-and-coming multinational tech companies (she was previously connected with Spotify and Netflix).
As a tech company, Uber is just like many of its compatriots in Silicon Valley that follow a non-traditional workplace layout and culture. There are no tiny cubicles, harsh fluorescent lights or boring office furniture. Instead there are wide and open workstations, plenty of natural light and cozy work nooks with colorful and fun pieces.
Here are a few photos of Uber's regional headquarters: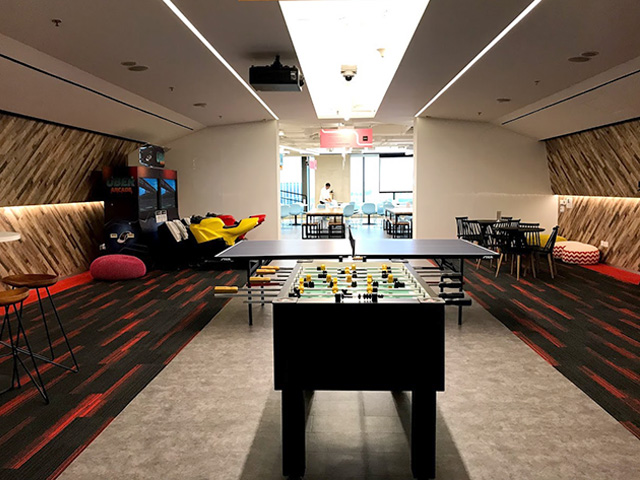 ADVERTISEMENT - CONTINUE READING BELOW
Instead of a staid and generic foyer, this gameroom greets visitors to Uber after the main reception area. There's a foosball and pingpong table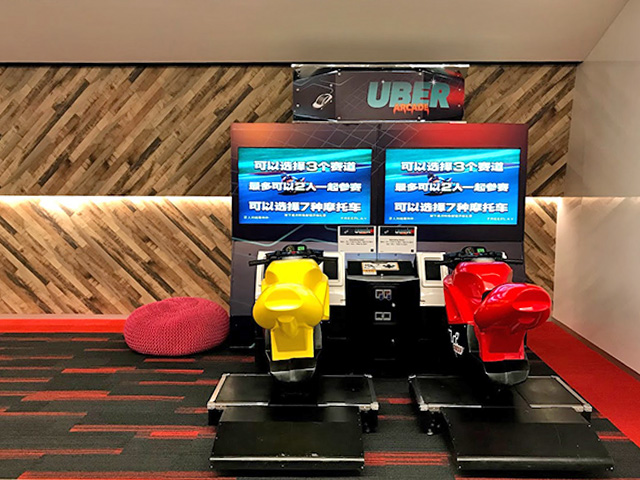 Employees can also play arcade-style games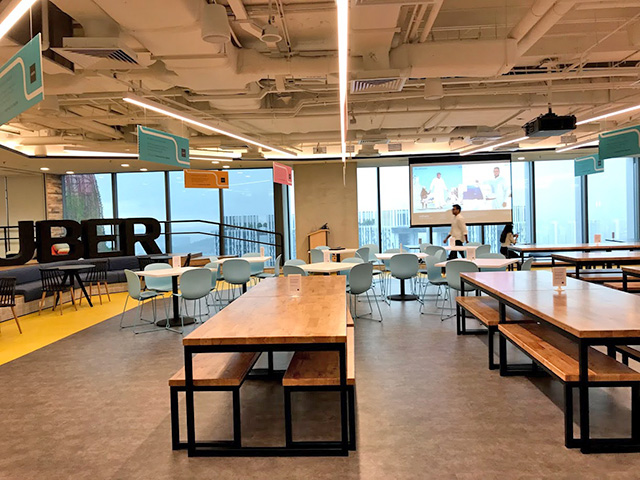 ADVERTISEMENT - CONTINUE READING BELOW
Communal tables and chairs at Uber's main hall. Baldoza says the space is used for "all-hands-on-deck" meetings where all 500 or so Uber employees gather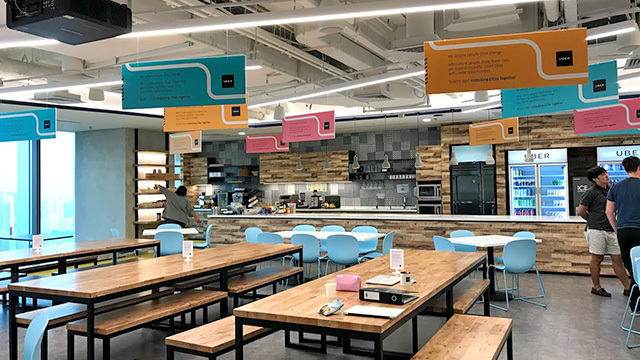 The main hall is also the mess hall, where freshly cooked food is served buffet-style during lunch to employees. "No need to go out for lunch," says Baldoza
ADVERTISEMENT - CONTINUE READING BELOW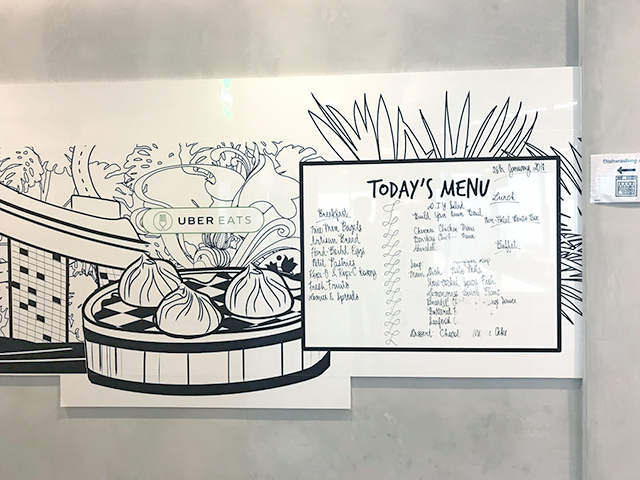 Menu is on a writable board on the wall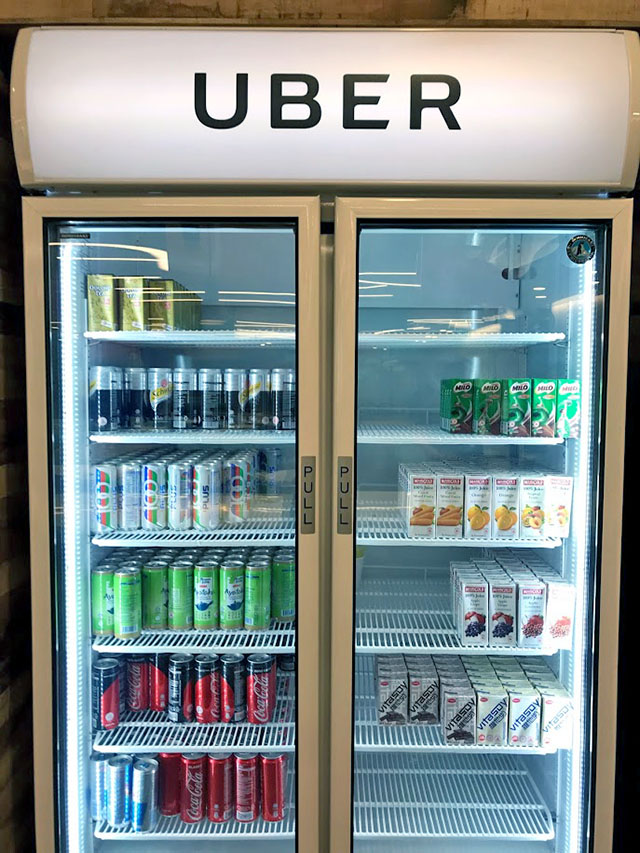 ADVERTISEMENT - CONTINUE READING BELOW
Grab-and-go drinks for all the staff at any time of the day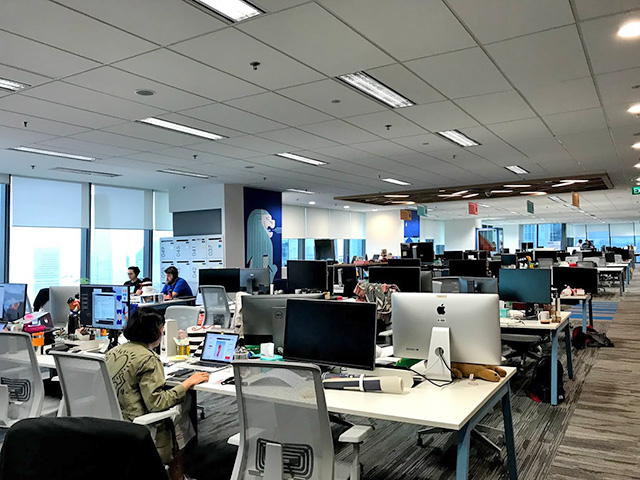 The open office layout promotes collaboration and a sense of togetherness, according to a report in Spacematrix.com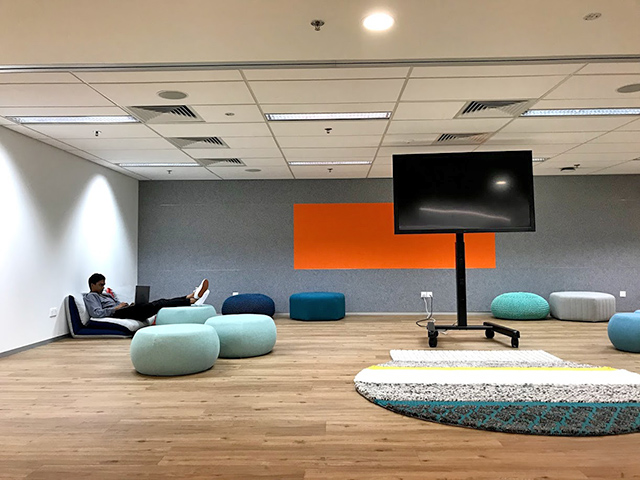 ADVERTISEMENT - CONTINUE READING BELOW
Staff are also free to utilize the work nooks scattered around the office. This one is on a raised platform that doubles as a stage during company-wide meetings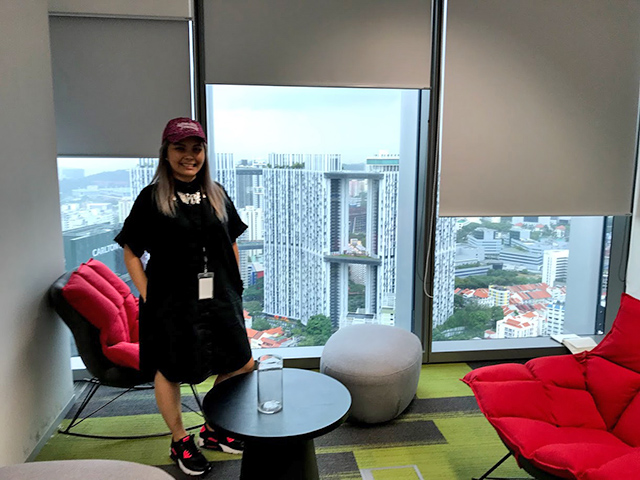 Belle Baldoza poses in one of the work nooks with a view of the Tanjong Pagar skyline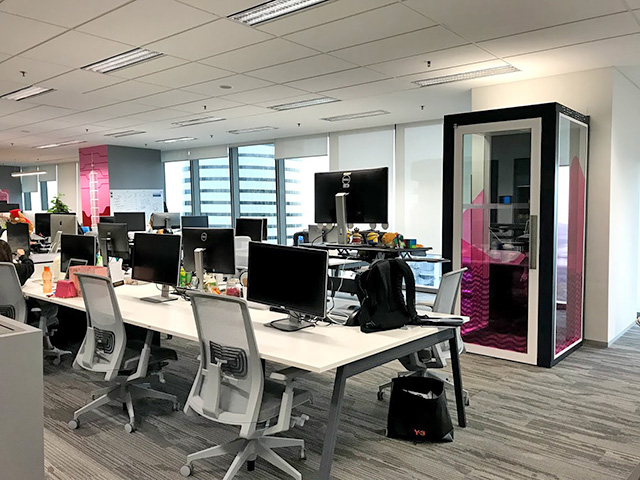 ADVERTISEMENT - CONTINUE READING BELOW
There's a "telephone booth" where staff can take calls for more privacy
*****
Paul John Caña is the managing editor of Entrepreneur PH