Customers are always in the search of something new and unique. With these offbeat (and real) restaurant concepts, they shouldn't look too far.

Entrepreneur.com.ph listed down 10 restaurants from the Philippines and abroad to show you what "unique" means in the restaurant business.

10. Loboc River Cruise and Floating Restaurant (Bohol)
How about a relaxing cruise on a pristine river with eat-all-you-can Filipino food and live music? One of Bohol's most popular tourist destinations, the Loboc River Cruise and Floating Restaurant is a delight to all senses, and even more so at night. Aside from live entertainment on the cruise itself, you get to float towards other floating stages, with native singing and dancing and a beautiful waterfall at the end of the river makes for a wonderful background.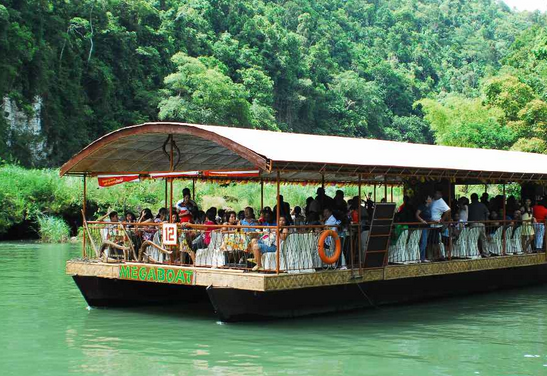 9. Gold Restaurant from D&G (Milan, Italy)
From one of the most luxurious names in fashion comes perhaps the most luxurious restaurant ever. In 2007, Domenico Dolce and Stefano Gabbana, the men behind Dolce & Gabbana, opened the Gold Restaurant where almost everything is either inspired or covered with gold because according to them, "it signifies a taste for beauty and for sensual pleasure." The place is beyond fine dining as marble floors, gold chandeliers, silver tables, and crafted furniture create a luxurious atmosphere that the clothing brand has long been known for. With a bistro on the first floor and a restaurant on top, now they serve food, too.
ADVERTISEMENT - CONTINUE READING BELOW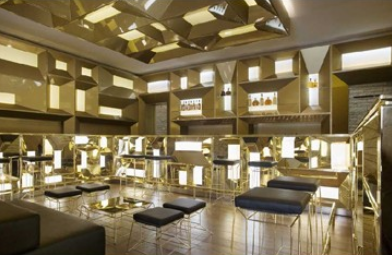 8. Modern Toilet Restaurant (Taipei)
Definitely not for those with a weak stomach, Modern Toilet is everything its name promises it to be. Chairs are toilet seats with lids, and tables are glass-covered tubs. Serving bowls are urinal replicas used for serving soup as well as soft serve chocolate ice cream looking like you-know-what. Surprisingly, the concept has become quite a hit and the restaurant has expanded to several branches.
ADVERTISEMENT - CONTINUE READING BELOW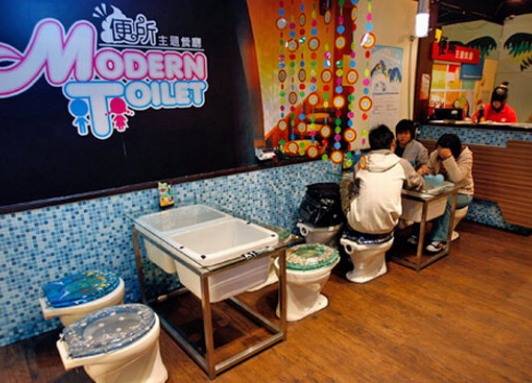 7. Medieval Times Dinner & Tournament (USA)
How does it feel to eat like royalty in the time of chivalry? Find out in Medieval Times, a medieval century themed restaurant in nine locations in the US, where food is served on pewter plates and you eat like they did before: with your hands. For entertainment, you can watch knights in armor competing in jousts or sword fights, and cheer like a mad man.
ADVERTISEMENT - CONTINUE READING BELOW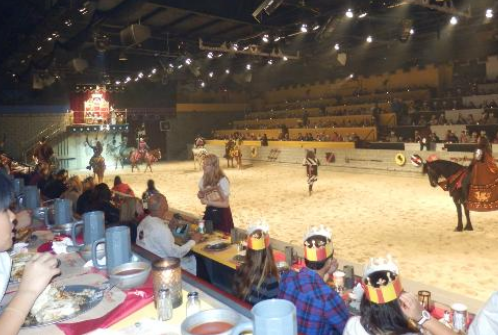 6. Ithaa Undersea Restaurant (Maldives)
At 16 feet underwater, the Ithaa Restaurant in the Maldives is a dining experience beyond any other. Dining is under an acrylic dome giving diners a 180-degree view of the Indian Ocean. Enjoy a four-course Maldivian fusion menu with seafood both on your plate and all around you.
ADVERTISEMENT - CONTINUE READING BELOW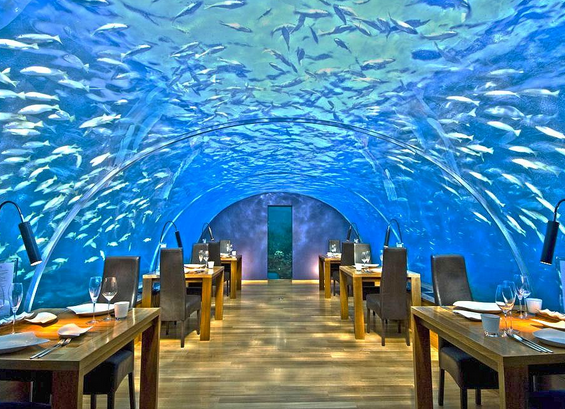 5. Ninja New York Restaurant (New York)
Not your typical Japanese fast food, Ninja New York Restaurant is ninja all the way. The restaurant is divided into rooms all constructed with stone and wood materials like an ancient Samurai castle. Food servers in black ninja costumes—like their legendary counterpart—appear out of nowhere serving food with practiced ninja movements. Ninja elements like the sword are at times part of the food presentation revealing mysterious smoke or a ninja style flambé at your table.
ADVERTISEMENT - CONTINUE READING BELOW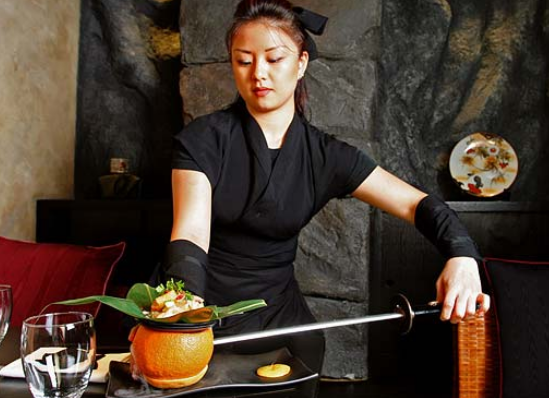 4. Buns and Guns (Beirut)
With a wall of sandbags as a storefront, you already know what to expect before you even enter Buns and Guns. The cooks and staff serve customers while dressed in military fatigues, the menu is action packed with choices like a "Kalashnikov Sandwhich" or the "Terrorist Meal," and a careful sign on the outside gives an appropriate warning: "A sandwich can kill you."
ADVERTISEMENT - CONTINUE READING BELOW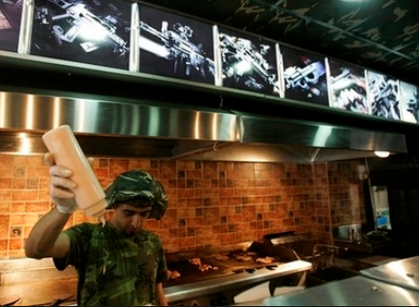 3. Dans Le Noir (Paris)
Forget dinner by candlelight. With a name that literally means "in the dark," Dans Le Noir gives a whole new meaning to eating with your senses. With no source of light, diners dine in complete darkness. The waiters, who happen to be blind, lead the patrons into the dark dining hall and the food is served and eaten in complete darkness. Dans Le Noir began in Paris in 2006 and since then has branched out to Moscow and London.
ADVERTISEMENT - CONTINUE READING BELOW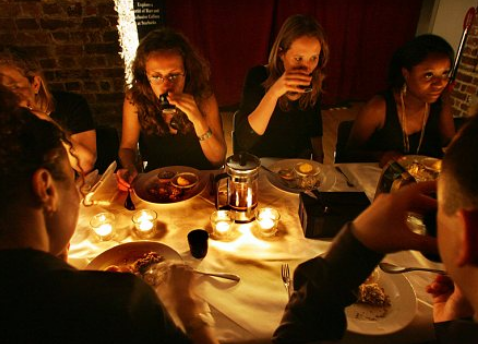 2. Tacsiyapo (Tarlac)
Nursing a broken heart and therefore not in the mood to eat? Tacsiyapo in Isdaan Tarlac will fix that. Other than the food, you choose from a wide array of breakable items, ranging from a P15 mug to a P1,300- working TV to throw at a concrete wall labeled with appropriate targets such as: tsismosa, taksil, manloloko, while shouting your anger or stress away.
ADVERTISEMENT - CONTINUE READING BELOW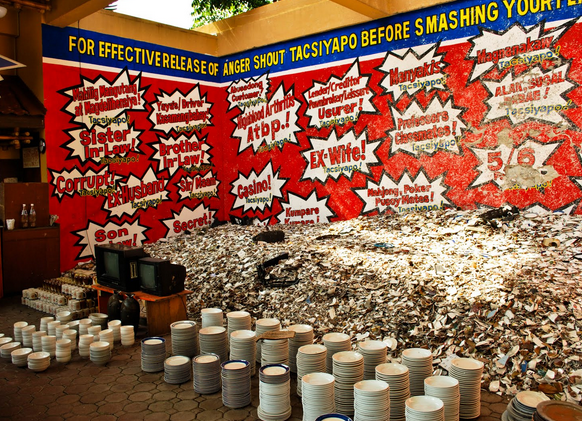 1. Dinner In The Sky (Dubai)
Fancy a good view? Hope you're not afraid of heights. In Dubai you can have Dinner in the Sky (actually 50 meters). For an equally high price of $30,000, 22 brave diners can reserve the restaurant for eight hours and be lifted by a crane, together with the food, the chef, and the waiters. It's definitely not for those with a problem with heights.
ADVERTISEMENT - CONTINUE READING BELOW