Toxic people defy logic. Some are blissfully unaware of the negative impact that they have on those around them, and others seem to derive satisfaction from creating chaos and pushing other people's buttons. Either way, they create unnecessary complexity, strife, and worst of all stress.
Related: 13 habits of exceptionally likable people
ADVERTISEMENT - CONTINUE READING BELOW
While I've run across numerous effective strategies that successful people employ when dealing with toxic people, what follows are twelve of the best.
1. They set limits (especially with complainers).
Complainers and negative people are bad news because they wallow in their problems and fail to focus on solutions.
You can avoid this only by setting limits and distancing yourself when necessary. A great way to set limits is to ask complainers how they intend to fix the problem. They will either quiet down or redirect the conversation in a productive direction.
2. They don't die in the fight.
Successful people know how important it is to live to fight another day, especially when your foe is a toxic individual. In conflict, unchecked emotion makes you dig your heels in and fight the kind of battle that can leave you severely damaged. When you read and respond to your emotions, you're able to choose your battles wisely and only stand your ground when the time is right.
ADVERTISEMENT - CONTINUE READING BELOW
3. They rise above.
The more irrational and off-base someone is, the easier it should be for you to remove yourself from their traps. Quit trying to beat them at their own game. Distance yourself from them emotionally. You don't need to respond to the emotional chaos—only the facts.
4. They stay aware of their emotions.
Maintaining an emotional distance requires awareness. You can't stop someone from pushing your buttons if you don't recognize when it's happening. Sometimes you'll find yourself in situations where you'll need to regroup and choose the best way forward. This is fine and you shouldn't be afraid to buy yourself some time to do so.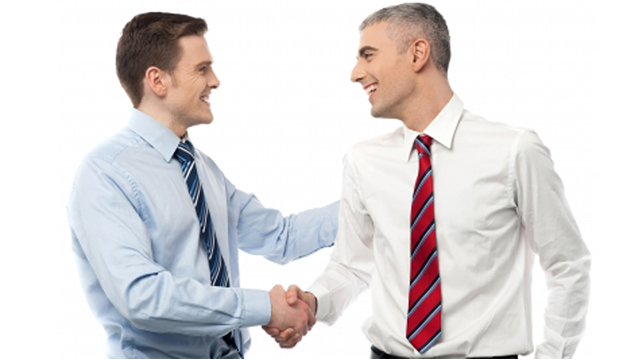 ADVERTISEMENT - CONTINUE READING BELOW
5. They establish boundaries.
If you set boundaries and decide when and where you'll engage a difficult person, you can control much of the chaos. The only trick is to stick to your guns and keep boundaries in place when the person tries to encroach upon them, which they will.
Related: 9 things successful people won't do
6. They won't let anyone limit their joy.
While it's impossible to turn off your reactions to what others think of you, you don't have to compare yourself to others, and you can always take people's opinions with a grain of salt. That way, no matter what toxic people are thinking or doing, your self-worth comes from within.
7. They don't focus on problems—only solutions.
When it comes to toxic people, fixating on how crazy and difficult they are gives them power over you. Quit thinking about how troubling your difficult person is, and focus instead on how you're going to go about handling them. This makes you more effective by putting you in control, and it will reduce the amount of stress you experience when interacting with them.
ADVERTISEMENT - CONTINUE READING BELOW
8. They don't forget.
Emotionally intelligent people are quick to forgive, but that doesn't mean that they forget. Successful people are unwilling to be bogged down unnecessarily by others' mistakes, so they let them go quickly and are assertive in protecting themselves from future harm.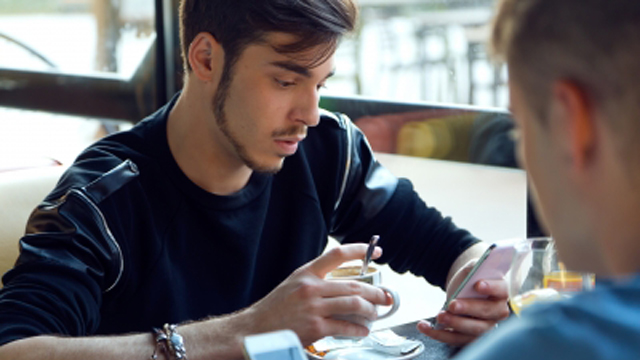 9. They squash negative self-talk.
ADVERTISEMENT - CONTINUE READING BELOW
Negative self-talk is unrealistic, unnecessary, and self-defeating. It sends you into a downward emotional spiral that is difficult to pull out of. You should avoid negative self-talk at all costs.
10. They limit their caffeine intake.
Drinking caffeine triggers the release of adrenaline. Adrenaline is the source of the "fight-or-flight" response, a survival mechanism that forces you to stand up and fight or run for the hills when faced with a threat. The fight-or-flight mechanism sidesteps rational thinking in favor of a faster response.
11. They get some sleep.
A good night's sleep makes you more positive, creative, and proactive in your approach to toxic people, giving you the perspective you need to deal effectively with them.
Related: How successful people stay calm
12. They use their support system
It's tempting, yet entirely ineffective, to attempt tackling everything by yourself. To deal with toxic people, you need to recognize the weaknesses in your approach to them. This means tapping into your support system to gain perspective on a challenging person. Everyone has someone at work and/or outside work who is on their team, rooting for them, and ready to help them get the best from a difficult situation. Identify these individuals in your life and make an effort to seek their insight and assistance when you need it.
ADVERTISEMENT - CONTINUE READING BELOW
A version of this article first appeared at TalentSmart.com.
*****
Copyright 2015 Entrepreneur Media, Inc. All rights reserved.
This article originally appeared on Entrepreneur.com. Minor edits have been done by the Entrepreneur.com.ph editor.
Photos from Freedigitalphotos.net (Stockimages, nenetus and Artur84)