<>8. "Get the right people on the bus"
This means hiring coaches who are young and passionate in teaching kids, and who are really committed to make the business work."

- Eric Altamirano
9. "Stay hands-on"
 
"I\\\'ve had cases when my tinderas [sales staff] would steal from me. That is why I make it a point to be at my stall every day, so they would know that there\\\'s always someone watching them."
 
- Flory Malimban Chua


10. "Deliver on your promises"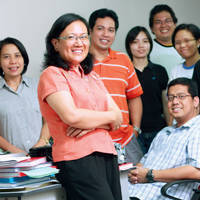 ADVERTISEMENT - CONTINUE READING BELOW
"The secret to maintaining clients is keeping your promises- if you can deliver, clients would stick with you."

-Rosula Reyes, one of the founders of Blue Chip Designs Inc.
11. "Go corporate"
"The strength of the Elorde gym is in its word-of-mouth network, which helps attracts clients and gives the business the luxury of not spending on advertising or promotions. But to keep the gyms full year-round, it\\\'s good to offer discounted packages to corporate clients. This keeps the trainers-the heart of the business- busy and happy."


- Maria Laurita "Cucuy" Elorde, one of the owners of Elorde Boxing Gym near Gilmore Avenue in Quezon City

12. "Have faith in your product"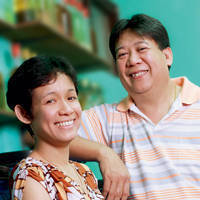 ADVERTISEMENT - CONTINUE READING BELOW
"This strong faith in our product helped us tide over the tough times. Some of our distributors stayed with us because they truly believe that Golden Cucinero would do well one day."


- Antonio Arevalo, one of the owners of Golden Cucinero Homemade Products

13. "Use premium materials"
"Ideal\\\'s premium pasta uses imported wheat, and its other pasta products are made from high-grade enriched wheat flour."

- Henry Lim of Ideal Macaroni and Spaghetti Factory Inc.

14. Ready, shoot, aim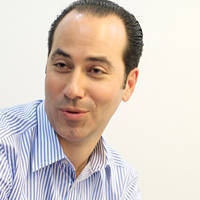 "In the tech community, we are fond of saying , \\\'Ready, Shoot, Aim\\\' which means that you should get your shot out there fast, evaluate the results, and then recalibrate it."

- Peter Pezaris, Multiply.com president and CEO
ADVERTISEMENT - CONTINUE READING BELOW
15. "Differentiate"

"Ideally, differentiate from expected imitators of a successful product idea."
- Francisco "Paco" Sandejas of Narra Venture Capital