Today, tens of thousands of people are considering starting a home-based business, and for good reasons. On average, people can expect to have two and three careers during their work life. Those leaving one career often think about their second or third career move being to their own home. People who have been part of the traditional 9-to-5 work force and are on the verge of retiring from that life are thinking of what to do next.
The good news: Starting a home-based business is within the reach of almost anyone who wants to take a risk and work hard. Here are (in alphabetical order) 22 ideas for you:
1. Accounting
Create a flier outlining your services. Before you do that, you need to know what those services will be. Do you want to simply do bookkeeping for a small business? A more involved level of accounting would have to actually work up balance sheets, income statements, and other financial reports on a monthly, quarterly, and/or annual basis, depending on the needs of the business. Other specializations can include tax accounting, a huge area of potential work. Many business owners donot mind keeping their own day-to-day bookkeeping records but would rather get professional help with their taxes.
ADVERTISEMENT - CONTINUE READING BELOW
2. Bed and breakfast
Do you have a room that has its own bathroom and is private from the rest of the living space? Are you near attractions such as a tourist area, sports stadium or venue for a large annual event? Or is your home in the province with summer crickets and crisp fall nights that could give a city-dweller a weekend of peaceful living? Say you can rent the room for a night for Friday and Saturday nights 48 weeks a year! Utilize what you have and create a unique experience.
3. Computer training
If you are proficient in both Macintosh and PC, you should offer training in both types of computers. You could probably make a living helping seniors learn how to use the Internet and email to keep in touch with their loved ones, who are now commonly spread around the country. Err on the side of caution in this business. People do not want to know all the details about what makes a computer work. If you overload them with information from the beginning by explaining bits, bytes, and megapixels, they will stick to their paper and pencil forever.
ADVERTISEMENT - CONTINUE READING BELOW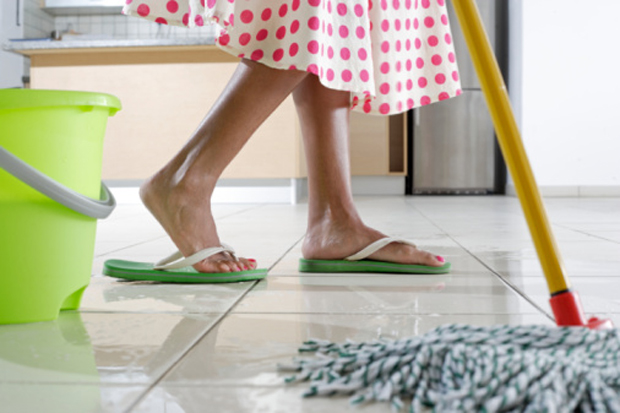 4. Cleaning service
There are many directions you can take this business. If you want to work during hours when no one else does, you can focus on office clients. You can focus on retail businesses and keep your customers clumped into one or two blocks. Restaurants are in great need of daily thorough cleaning and can be a great source of steady clients. Perhaps you would be more interested in house cleaning. Many times with cleaning services you do not have to spend lots of money on advertising or marketing because your customers will come by word of mouth.
ADVERTISEMENT - CONTINUE READING BELOW
Related: This startup hopes to be the 'Uber' of cleaning
5. Consultancy
To be a consultant, you need to have an expertise in something so you can market yourself as an advisor to others looking to work in that area. Perhaps you managed several large warehouses in your career with a drugstore company, you did all the marketing for many years for a large shoe manufacturer or you set up a chain of beauty supply shops or take-out restaurants. You can use this experience to help others do similar things without making the same mistakes that you made along the way.
6. Editorial services
Here are some of the editorial services you can provide from the quiet of your own home:
• Copyediting. This is where fact checking takes place, and where grammatical, stylistic, and typographical errors are caught.
• Proofreading. This is the last stop for a "finished" piece. The proofreader makes sure the copyediting changes have beenproperly made and no new errors are created in the process.
ADVERTISEMENT - CONTINUE READING BELOW
• Indexing. There are indexing courses available and you can get indexing software.
• Developmental editing. A developmental editor works with a manuscript on big-picture things like organization and content issues.
• Book doctoring. This is an editorial service provided for manuscriptswritten by experts. They create a manuscript as best they can and then a book doctor puts it into publishable shape.
• Book writing. Do you have an expertise in something professional, such as accounting or interior decorating? Or personally, like knitting? Why not write a book about it?
• Ghost writing. As a ghost writer, you actually do the research and write the book and someone else's name is attached as the author.
• Copywriting. Also known as business writing, this is writing that promotes a product or a service.
• Magazine article writing. Magazines and newspapers are a great way to get your writing published before tackling the daunting task of writing a whole book.
ADVERTISEMENT - CONTINUE READING BELOW
• Web page content provider. Providing content for a website is a good way to make some money.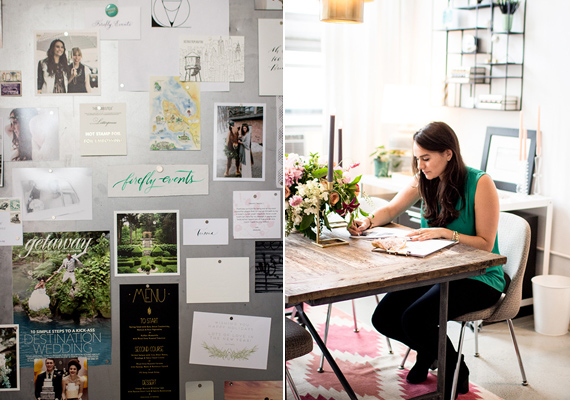 7. Event planning
One of the first things you need to do is visit every potential event location with which you plan to work. Work with the marketing manager to tour each site and learn what is available at each location. Start a database that will allow you to sort venues by varying features—the number of people each site holds, if there is an audio-video equipment available on site, will you need to arrange for rental chairs,etc. Then when you are beginning to plan an event with a client, you can find out what the key parameters are for the event and easily pull up the three or four sites that meet the basic criteria and engagement parties, etc.
ADVERTISEMENT - CONTINUE READING BELOW
8. Financial planning
 To start, you should go through the certification process so that you can label yourself a RFP or CFP (Registered or Certified Financial Planner). Your certificate shows that you have expertise and credibility, and this differentiation will help people choose you as their financial planner.
9. Freelance graphic designing

Despite the proliferation of the Internet, print media is here to stay for the foreseeable future! Fliers, newsletters, magazines, information sheets, letters, and advertisements are just a few of the types of print media that hire freelancers to create for them. Websites and online advertising need graphic design services as well. Even if your expertise is only in design, offer the works for potential clients, including the editorial creation and the printing and even mailing of the final piece. You can line up regular freelancers for those parts of the job you can not do.
10. Gift basket service
Finding a niche is the best way to start out in the gift basket business. Are you a dog lover, horse lover, or exercise guru who could put together baskets that hold the things that people with this interest would like? Do you already create a product that a gift basket could be built around? Have you made your own soaps for the past 10 years? A gift basket that included one or two of your soaps, hand lotion, a scrub brush and manicure kit could be a lovely basket to receive. 
ADVERTISEMENT - CONTINUE READING BELOW
11. Hairstyling
Hairstyling is a popular business that can be quite lucrative. Generally a home-based hairstylist business is likely to be started by someone who has already has a cosmetology career and wants a change. If you already have your cosmetology training and license, and loads of experience under your belt working in a hairstyling salon, you probably have a following that will follow you right home without any hesitation.
ADVERTISEMENT - CONTINUE READING BELOW
12. Household organizing
Be like Marie Condo, the queen of decluttering and organizing. You can choose either to do the organizing work or to come in to a home and consult on the things the homeowner could do to better organize. Have a portfolio of different organizational scenarios in different rooms in the home and talk with the homeowner about the style he or she likes. Create checklists and questionnaires to understand how the family uses the home. Are the kids wildly busy with after-school activities? Or are they usually home after school and want access to their toys? Do they share rooms? All of these things will help you tailor an organizing plan and become the family hero.
13. Interior decoration
Market your talents to building contractors. People purchasing new homes can often be overwhelmed with the choices and possibilities in home decorating. Design some questionnaires for each major element and each major room in the house. Find out how the homeowner will use the home—are there children? Pets? Does the woman of the house wear high heels? Do the home's residents neglect to remove shoes? How will each room be used? Where might task lighting and ambient lighting be most appropriate? 
ADVERTISEMENT - CONTINUE READING BELOW
14. Massage therapy
You will want to become certified in massage therapy to be able to effectively market your services. Courses that lead to certification include not only information on human anatomy and physiology and the effects that massage has on both, but also on how to make a business out of the field of massage. You could do either a certification program or an associate's degree for this.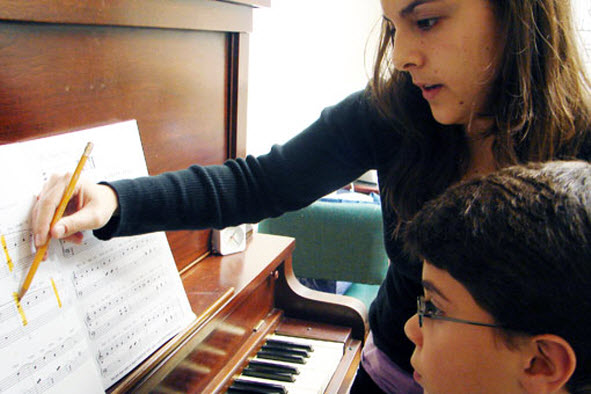 ADVERTISEMENT - CONTINUE READING BELOW
15. Music lessons
You want to stick to the instrument(s) you know, but you may be a skilled enough musician to offer lessons on several different instruments, or those in a particular class, e.g., stringed or woodwind.You can decide to take on individuals or classes, depending on space and availability of instruments. Public schools are continually reducing their commitment to art and music classes for students, so you can try to work with the public school system to supplement their efforts in those areas.
16. Personal concierge
This business is for someone who is supremely efficient and has the ability to make things happen. People who hire you will expect things when they want them and you need to be able to come through with not only what they want, but with a personal touch and a smile on your face. The most likely clients for a personal concierge service are top executives who find themselves at the office by 7 am and are there most nights until 9 pm, leaving them very little time to do all those things that often need to be done during those very hours.
ADVERTISEMENT - CONTINUE READING BELOW
17. Personal trainer
Advertise your services in places where everyone goes, like restaurants and grocery stores. Having a website is a good idea—people want some privacy in their decision-making when it comes to getting fit. They can go to your website and determine if your approach to personal training is an approach that would work for them. It is important to emphasize the safety aspect of using a personal trainer. You can help clients get fit and avoid injury.
18. Property management
Your job, in the case of rental units, will be to make sure the property is running smoothly. For seasonal properties, you will most likely spend your management time making sure the property is ready for seasonal visits and well-maintained when no one is around. If the owners go away for six weeks in the winter, the property manager makes regular checks on the property. You will be the contact number if the security system operator needs to contact someone about a breach in security. 
ADVERTISEMENT - CONTINUE READING BELOW
19. Tax preparer
Most tax preparation franchises offer courses, seminars, and training to get you ready to work for them. You will learn a lot about tax preparation while working for them before going out on your own. There is a lot of educational support out there to learn tax preparation and all its complexities. And there are lots of individuals and businesses willing to spend a few thousandpesos a year to have someone else prepare their taxes and keep watch for tax breaks or tax burdens on their behalf.
ADVERTISEMENT - CONTINUE READING BELOW
20. Used book sales
Almost everyone has a few boxes of books stashed away in the house somewhere. Why not make a business out of them? In order to gain customers—especially repeat customers—you will need to have some regular shop hours. Make your shop known for something—a specific category (or two) of books; having some first editions for sale; all paperbacks for P50 or P100; and all hardcovers for half or one-fourth of the original price, and/or a swap program. Maps, illustrations, postcards, greeting cards, and magazines are good sidelines to include in your shop.
21. Website developer
Many courses exist (many of which, logically, are offered online) where you can learn the language of website creation and can learn about the details, like how to set up shopping cart systems, security concerns, etc. You will, of course, need to learn about each company you design for. What is the atmosphere of the company that you need to reflect in the website design—is it wild and contemporary, meaning brilliant colors and fun graphics? Or will more classic colors like black, navy blue and maroon be more appropriate?
ADVERTISEMENT - CONTINUE READING BELOW
22. Wedding planning
You will need to be up-to-date on wedding trends and fads, dress styles, color trends—almost everything under the sun! Offer your customers an ala carte menu of services, from helping pick flowers, the wedding gown and bridesmaid dresses, to picking the venue and hiring the caterer. Before you open your business, shop at all the wedding shops, and even pretend you are a bride-to-be to see what kinds of services the wedding gown shop provides and how they treat potential customers. You need to know every detail of the business to give the accurate impression that you are the go-to person for anyone planning a wedding.
*****
Copyright © Entrepreneur Media, Inc. All rights reserved.
This article originally appeared on Entrepreneur.com. Minor edits have been done by the Entrepreneur.com.ph editors.
Photos from www.westendacademy.ca, www.academiedemontreal.com, publiclibrariesonline.org, 100layercake.com