The time is now—to start a business, that is. Why is that?  Well, there's no better time to start anything than the present moment.


"Starting  a business does not depend on having a perfect time; what is required is for an entrepreneur to have established a business concept and written down a business plan," said Armando Bartolome, a noted franchising consultant and president of GMB Franchise Developers. "I don't believe timing or the general state of the economy has anything to do with the timing of starting a business," said Lex Ledesma, a serial entrepreneur who is part owner of the iconic Whistlestop restaurant and one of the founders of The One School.

However, before leaving your job and blowing all your savings in a business venture, here are 23 questions, some of which were advised by entrepreneurs, that you need to ask yourself before sailing on with your own enterprise

Questions to ask before turning entrepreneur:
ADVERTISEMENT - CONTINUE READING BELOW

1. Do you enjoy making decisions and being in charge?

2. Do you have the willingness to take initiative?

3. Do you have enough money saved up to start your business?

4. Do you have a good credit rating?

5. Do you have strong people skills?


Ian del Carmen, president of the Internet marketing firm  Fireball Group of Companies, takes a more cautious tone.


"I agree that any time is the perfect time to start a business. But it is not right to say that any person is the perfect person to start a business. Anyone can start a business...as long as he [or she] is emotionally, intellectually, financially, and most of all strategically ready."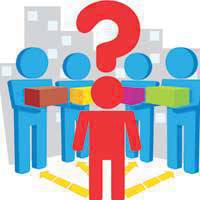 ADVERTISEMENT - CONTINUE READING BELOW
6. Are you flexible, and can you adapt to changing circumstances?

7. Are you good at short-range and long-term planning?

8. Are you willing to take calculated risks?

9. Are you good at following through on your ideas, plans and projects?

10. You don\\\'t expect your household income to rise within a year of starting a business?

11. Do you have management skills?

"The big question is, what is the business? The specific business should serve the needs of the present market. Plus this should be differentiated," Ledesma added.


He also noted that the "nature of the enterprise should be aligned with the passion and skills of the entrepreneur."
"If these criteria are met, then the time doesn't matter," Ledesma said. Meanwhile, Michelle Perez, president of the marketing  communications firm Satisfind, said in the Entrepreneur Philippines bookazine "The Ultimate Guide to Starting Your Own Business (2007),"  said market research is one of the first things that an entrepreneur must undertake to determine the business' profitability.
ADVERTISEMENT - CONTINUE READING BELOW

Market research means collecting the information you need to made decisions about your business. It is the systematic gathering, recording and analyzing of data relevant to selling the goods or services you produce.

"It is about finding the answers to a particular question," Perez said. "Understanding customers, how they look at the product or service, and what kind of impact that product or service has on them [is the heart of market research]."