When Angelo Narciso-Songco of Butchie\\\'s Recipe brought the Malunggay ice cream, a favorite among Kapampangans, to Manila, he never thought it would become such a hit that nearly very magazine and lifestyle shows on television would feature the product. But that\\\'s what exactly happened.
Malunggay, or Moringa in English, is considered as one of the most nutritious vegetables in the country.But besides its nutrition value and the novelty of offering it as an ice cream flavor, Songco said Manilenas loved the product\\\'s taste.
"We thought, if the people here (Pampanga) loved this product , it must also click with the palate of Manila. And we trusted our instincts, as we also have quite discriminatory taste buds," Songco said.


Other unusual ice cream flavors offered by Butchie's Recipe include Ebun Buro (salted egg), buco cheese dayap, red beans, and a variety of sherbets."But our best seller is still the Malunggay as people really love the taste after they try it. Our other flavors are doing good as well, despite their being unusual," Songco said.
ADVERTISEMENT - CONTINUE READING BELOW

In offering novelty products, Songco shared three helpful tips that entrepreneurs must consider:

1. Taste comes first.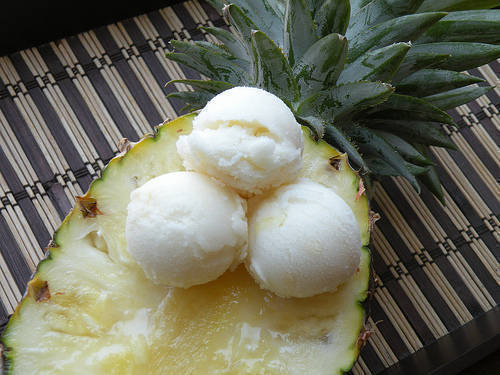 "You can come up with unusual flavors like bagoong or what not but being unique can only get you so far. It might generate curiosity but not sales. It can even generate bad publicity for your business," Songco said.
ADVERTISEMENT - CONTINUE READING BELOW