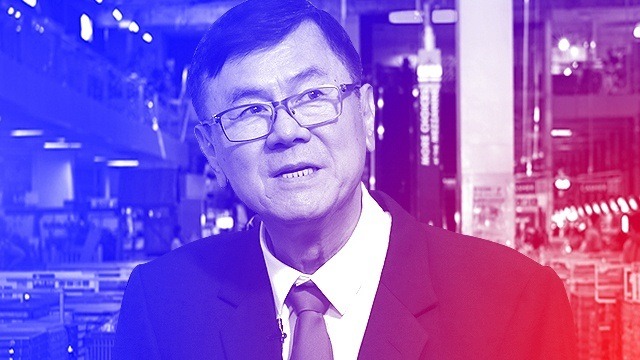 A long time coming, Wilcon Depot concluded its initial public offering and listing process last March 31 when the company's outstanding common shares began to be traded at the Philippine Stock Exchange. The country's first IPO for the year raised Php7 billion in fresh capital for the largest home improvement retailer.
ADVERTISEMENT - CONTINUE READING BELOW
Wilcon's shareholders immediately enjoyed a 5.5-percent increase in the value of their holdings after the share price climbed from the offering price of Php5.05 apiece to a closing price of Php5.33 in the first trading day on March 31. Wilcon shares continued to go up on its second trading day, closing at Php5.35.
Related story: Founding Family's Stake in Wilcon Climbs Php758-M in First-Day Trade 
William Belo, Wilcon's founder and chairman, has been through several ups and downs in growing his 40-year-old company into what it is today. The company started as a 60-square-meter hardware shop in Quezon Avenue, and Belo had to face several economic downturns and stringent importation laws in the 1980s and 1990s.
What did it take for Belo to turn all of that into the biggest home improvement retail chain? Here are four business lessons every entrepreneur can learn from his story:
1. Know where your market is
ADVERTISEMENT - CONTINUE READING BELOW
The first Wilcon Depot store went up in 1977. It was located in Quezon Avenue for a reason—it was near the then-developing residential communities in Quezon City such as Fairview, West Triangle and Teachers' Village. The first few branches of Wilcon all had the same strategy—they were set up near developing locations so that the stores would have a guaranteed market. Its second branch was near Corinthian Gardens, while its third branch was in the Muñoz and Balintawak area.
"You try to be where the action is," Belo said in an interview with this writer published by Forbes Philippines in July 2015.
Belo still follows the strategy to this day, although the country's construction boom has made it so that Wilcon can expand beyond Metro Manila. In fact, Wilcon now has more bigbox locations outside the capital region than within it, a bulk of which are in key cities in Northern and Southern Luzon.
ADVERTISEMENT - CONTINUE READING BELOW
Belo plans to use most of the proceeds from the IPO to further expand the company's presence in those regions as well as enter key cities in Visayas and Mindanao.
2. Don't be afraid to try something new
Back when Belo was only starting to gain traction with Wilcon, he did something that was relatively new in the hardware store industry at the time—open a second branch under the same business name. It was one of the first few attempts at creating a chain of hardware stores under the same brand.
While such a concept was common among restaurants, department stores, supermarkets and other retailers, it was something new among construction supply shops, according to Belo. He recalled how expansions of hardware shops back then usually involved opening a second store and letting a family member run it as a separate business.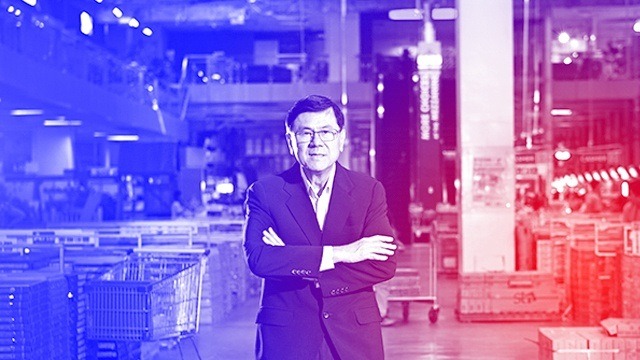 ADVERTISEMENT - CONTINUE READING BELOW
But Belo saw the potential in building a network of hardware shops across different sites. Today, Wilcon has built up a network of 37 branches, the second largest network by branch number but the largest company by revenue. Wilcon has even surpassed mall-based hardware stores such as Ace Hardware and Robinson's Handyman in terms of revenue.
Related story: Wilcon: From a 60-sqm Store to PH's Biggest Home Improvement Chain 
3. Never stop looking for business opportunities
At the side of his construction retailing business, Belo established a farm to raise chickens and pigs in 1990. While it had only started as a hobby, Belo soon saw the potential of running it as a business, and put up a company to manage it, Coral Agri-Venture Farm Inc.
Soon enough, Belo was faced with a problem—he found it difficult to dispose of the chicken and pig carcasses. Rather than invest in an incinerator or waste disposal facility, he instead raised crocodiles to consume the dead animals. Soon enough, he took his crocodile supply a step further—by selling their meat and skin.
ADVERTISEMENT - CONTINUE READING BELOW
Today, his crocodile meat is sold in select Wilcon Depot branches under the brand Nueve Cafe. It is also carried by various restaurants and bars around the country. His youngest daughter, Careen, manages the operations of Coral Agri-Venture Farm.
4. Always look at the big picture
While Wilcon takes pride in being the exclusive Philippine distributor of numerous foreign brands, he is very supportive of local manufacturers. Apart from having a dedicated section in each branch for locally made products, Belo said that his company is the largest client of several domestic manufacturers, citing tilemaker Mariwasa and sanitary ware manufacturer HCG as examples.
He is also careful with the product lines his company carries, making sure that the products of local manufacturers do not directly compete with the imported brands. He cites Mariwasa's tiles as an example—while Wilcon carries a large number of tile brands, Belo makes sure that Mariwasa has a niche by having unique tile sizes under its brand.
ADVERTISEMENT - CONTINUE READING BELOW
While Belo is aware that the cost of sourcing his products from local manufacturers is larger than importing them, he always looks at the big picture. "If Mariwasa closes shop, what will happen to the 700 or 800 people working there?" Belo said in the interview for Forbes Philippines. "It's going to have a big impact on the Philippine economy, especially now that we have very few local manufacturers. So we have to preserve (them)."
*****
Lorenzo Kyle Subido is a staff writer of Entrepreneur PH