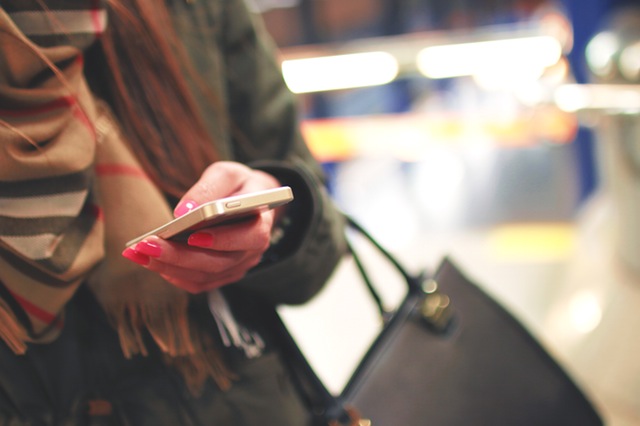 In January 2016, the number of mobile connections in the Philippines has grown to 119.21 million, and active mobile social users is now at 41 million—a 40% penetration rate.
In most parts of the Philippines, if you mention mobile marketing, some may still think that it pertains to creating apps and those sending spam or scam messages.
ADVERTISEMENT - CONTINUE READING BELOW
When we talk about mobile marketing, we mean brand engagement that uses mobile means. Currently, not many big brands or even micro, small, and medium enterprises prioritize this type of marketing. So where do you start? Here are four ways to take advantage of mobile for your business:
Related: What are the 3 things needed to build a brand in mobile-first world?
1. Reach out to customers using SMS broadcasts
No, we are not talking about the spam or scam messages. There are, in fact, legal ways to send broadcast messages to your customers. Telecommunications firms like Globe and Smart are already doing this.
If they have discount offers or freebies for their customers, they blast a message to them. Even government agencies like the Social Security System and the National Disaster Risk Reduction Management Council do this.
You will know that these are legit because the message sender is named after the telco company, a brand, or an agency and not your usual 11-digit mobile phone number. We call these messages "masked" or "branded" and you can course these messages through digital and mobile enablers such as Rising Tide. (Editor's note: The writer is the marketing head of Rising Tide.)
ADVERTISEMENT - CONTINUE READING BELOW
This type of execution is ideal for businesses who are introducing themselves to customers or established brands who are offering promos or discounts that are ending soon. Mobile phone subscribers are immediately alerted because SMS are received right away and read immediately. You can also broadcast to a specific location or demographic or send a link to your website or even a video ad.
2. Increase sales by running an easy-to-join promo
When brands are running promos, many still ask their customers to write to them via snail mail as a way to register their entries. An easier way is to ask them to register by texting to a 4-digit number. These 4-digit numbers or access codes are managed by agencies and enablers who run the promo on behalf of the brand. Did you know that last year, a local drink company generated as much as 80,000 entries in a day? This only proves that the ease of use appeals to Filipinos, who are also known for making the Philippines the texting capital of the world.
ADVERTISEMENT - CONTINUE READING BELOW
Did you also know that during the 2014 Internet and Mobile Marketing Association of the Philippines Conference, participants were asked to register via text for a gadget giveaway promo and winners were also determined right there by using a digital raffle engine? Results are instant and reports can be generated immediately.
After running the promo, you may also ask the gathered numbers if they would like to keep receiving updates from you. Those who consent can be part of your base or mobile community who you can keep updating if you have an upcoming offer or event.
3. Know your customers and get feedback
You can also profile your customers to know them better. You can ask generic details such as age, gender, location, or you can also opt for a more creative execution. Want to know their opinion on a new product? You can send mobile polls. You can even send quizzes. You will notice that TV networks and publications have been using mobile polls during the election period to get to know their readers or audience's sentiments on certain topics.
ADVERTISEMENT - CONTINUE READING BELOW
For a more qualitative response, you can have them text their feedback. A local cable company, for example, is already doing this. You can text your feedback to their 5-digit access number, which is easy enough to remember. To better motivate them to answer the question, you can incentivize them with instant load.
4. Reward loyal customers
According to a 2015 Google Consumer Study, offers or links sent via mobile have a higher click-through rate at 19% compared to email which is at 2%. And if you are planning to send mobile coupons, the same survey showed that redemption is 10% higher for mobile coupons, compared to other means of disbursement. Showering your followers with instant gratification is a sure way to keep them loyal.
Indeed, mobile brand engagement is quite a departure from traditional marketing using TV or billboards. It's even different from "traditional" digital marketing that uses Facebook ads, search engine optimization, and search engine Marketing. However, mobile has been known to be immersive, personalized, and unconventional enough to create a buzz about you and your brand.
ADVERTISEMENT - CONTINUE READING BELOW
So, if you need to catch your audience's attention right away; want an immediate response; reward your loyal followers; or know more about your customers, then maybe it's about time that you tap the potentials of mobile marketing.
*****
Nicai is the marketing head of Rising Tide, a technology solutions company. She is also the Manila Bureau Manager of Probe Media Foundation's Mulat Pinoy-Kabataan News Network and a regular contributor for SPOT.ph. Follow her on Twitter, @nicaideguzman, and LinkedIn, https://www.linkedin.com/in/nicaideguzman.
---