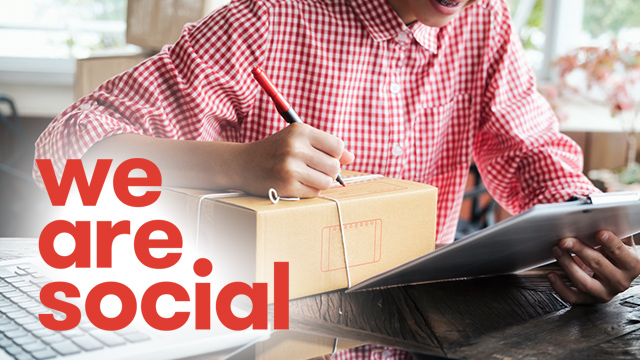 Both big and small businesses are finding opportunities online and venturing into the fast-growing industry of e-commerce. In the Philippines, a study by global social media marketing agency We Are Social states that 56 percent of Filipinos visited an online retail store and 39 percent purchased a product or service for the past 30 days. In fact, they estimate 33.81 million Filipinos purchase consumer goods online, with a year on year growth of 12 percent.
ADVERTISEMENT - CONTINUE READING BELOW
Given the numbers, businesses can no longer ignore the potential of having an online store. However, before diving headfirst in this online expansion, what should you know before setting up your online store? Here are four questions to ask that gauges if your business is ready for e-commerce.
1. Is your brand already established online?
For a business looking to add an e-commerce offering, it is helpful to already have a presence online. According to Roger Chen, senior vice president of APAC Region for domain and website provider GoDaddy, a strong online presence adds credibility to a business.
In fact, online Filipino consumer behavior is greatly influenced by web searches. According to We Are Social, 54 percent of internet users search online for a product or service before buying. Another study by Google and Kantar says that Filipinos make an average of six to seven searches before making up their minds to purchase a product or avail of a service.
ADVERTISEMENT - CONTINUE READING BELOW
"It [websites] shares information and even customer testimonials—which greatly influences people to consider a product. Think word of mouth amplified even more," Chen said. 
Related story: Filipinos Make 6 to 7 Searches Before Purchasing, Study Says
2. How big is your inventory?
One of the advantages of selling online is that it opens businesses to a wider customer base. However, business owners must back it up with a bigger inventory. What if you can't meet the new demands generated by requests in the website? Being e-commerce ready also means having enough product for people to purchase. Customers who shop on the internet do not like to be disappointed when items they would like to purchase are out of stock. Worse, they may not visit your online store again.
One way to avoid this is to forecast the inventory and have back-up suppliers, if necessary. Otherwise, the risk of alienating customers is high if your supply cannot meet demand.
ADVERTISEMENT - CONTINUE READING BELOW
3. How will customers get your product?
Aside from acquiring new customers, you must also focus on how to make them repeat buyers. One of the biggest reasons a customer would stay loyal to a brand is the quality of service. It starts with the smooth ordering process and ends with how they will receive your product.
So how do you keep them coming back for more? In the Philippines, cash on delivery is a preferred method of payment while some customers also consider meet-ups. However, if the pick-up point is far from the buyer, it can easily turn them off. Having several shipping options make it easy for customers to receive what they bought online. Remember that it is often convenience that drives people to make internet-based purchases.
4. Do you have the right online platform?
An online store that easily integrates payment options, inventory, and information is crucial to business success. Chen said that an e-commerce site makes it easy for your customers to buy and learn more about your product.
ADVERTISEMENT - CONTINUE READING BELOW
"Convenience is key, so the site needs to be mobile-friendly, as today that is often the way customers access the internet," adds Chen.
A website like GoDaddy offers tools for businesses to build a strong online presence and get started with e-commerce. GoDaddy also has locally based customer care support available 24/7 to help along the way. It's ideal for startup entrepreneurs though bigger businesses usually opt to hire a website creator or an agency that can help them with this process.
Of course, having a functional, informational website with a smooth transaction process is the start. The quality of your product or service still matters so business owners should not also forget to develop them continuously.  
*****
Nicai is the marketing head of Rising Tide, a technology solutions company. She is also the Manila Bureau Manager of Probe Media Foundation's Mulat Pinoy-Kabataan News Network and a regular contributor for SPOT.ph. Follow her on Twitter, @nicaideguzman, and LinkedIn 
ADVERTISEMENT - CONTINUE READING BELOW