Entrepreneurs are individuals who bring an idea to life—we're creators, thinkers, innovators. And we have some help there: Multiple strategies for ways to think, interact, and implement are at our fingertips. Think what the world would be without Facebook or Uber.
Related: Why exercising is a higher priority than my business
ADVERTISEMENT - CONTINUE READING BELOW
Looking back on my own startup experience, with my watch/sunglass company Yes Man, I cherish the time I put in before my launch: My passion was sky-high and I couldn't wait to get my products into people's hands. Now, as my company grows, my motivation stems from seeing people wear what we create. As an entrepreneur, you too need to figure out your vision early on. AirBnB, for example, was born to make people feel that they belong anywhere. AirBnB's founders had started their platform to host attendees of conventions. But they soon realized that there was a bigger picture.
So, take a lesson: Every entrepreneur and company should understand the big picture; it's what scales your startup and attracts investors. Though starting a company is one of the hardest challenges a person can face, there are reasons why you will never regret it. Here are four of them:
ADVERTISEMENT - CONTINUE READING BELOW
1. Fulfillment
In an interview, I was once asked what was the driver behind my business. At first I thought the obvious answer was "money," yet after thinking more, I realized that the coolest part of being an entrepreneur is seeing people use what you have created. Every time I see someone rock Yes Man watches or sunglasses, I get this incredible feeling of fulfillment.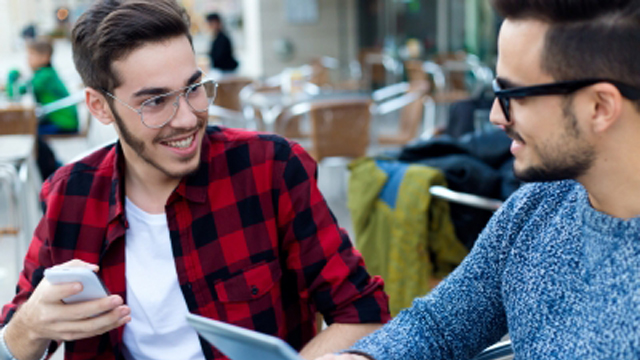 ADVERTISEMENT - CONTINUE READING BELOW
2. Personality
Most entrepreneurs create businesses that cater to their needs or personalities. I have never heard of a founder who doesn't personally use the products his or her business creates. Entrepreneurship enables you to create something for yourself and then share it.
Related: How to escape your cubicle and live the dream life
3. Freedom
Entrepreneurship gives you the ability to work wherever and whenever you want. Entrepreneurs are not restricted to the 9-to-5 workday. You can work when you want, not when the time reads "9 o'clock." There is nothing quite like having the ability to completely control your schedule.
4. Value
Entrepreneurs who create successful businesses enjoy the pleasure of being able to provide for others. This doesn't just mean creating jobs; it can also stem from your business expenses, involving what you buy to run your business, to the value your products add to other companies.
Being an entrepreneur, then, is a whirlwind of an experience. You will have your highs and lows, but nothing can compare to the feeling of creating your own business. Value your vision and your business will follow.
ADVERTISEMENT - CONTINUE READING BELOW
Related: 25 quotes about making money and keeping perspective
Copyright 2015 Entrepreneur Media, Inc. All rights reserved.
This article originally appeared on Entrepreneur.com. Minor edits have been done by the Entrepreneur.com.ph editor.