An increasing number of people are seeking an escape from the stresses of urban living, and a day spa is an accessible sanctuary where they can relax and recharge. Spas found outside the city are becoming popular destinations, serving as an oasis where travelers can forget their cares and be pampered. Indeed, as this industry grows, consumers are becoming more accustomed to this affordable luxury, which in turn gives entrepreneurs the opportunity to capitalize on different segments of the market.

1. Market
If you plan to put up a spa business, the first step is to identify your target market. Spas can cater to low, mid-range and high-end clientele. A typical mid-priced  spa has treatment and shower rooms, and offers complimentary use of steam or sauna facilities. Some outlets even have pools and jacuzzis. The ambiance is serene, with piped-in soft music and simple interiors. The most important element, however, is water because "spa is healing through water," says Leah Dy, one of th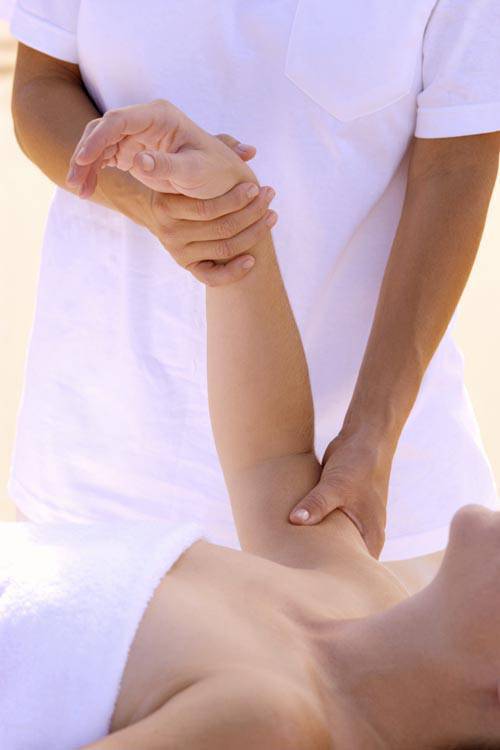 e owners of Getaway Spa in Quezon City, and Toccare Spa, a deluxe establishment in Makati City.

Luxury spas offer a complete range of services and create an exclusive experience for its customers. Some even provide advanced services like non-invasive treatments such as facial and slimming procedures. They usually have elegant décor and a distinct design concept, such as the Sanctuario Spa in Quezon City, which features native furnishings accented with Asian ornaments.

Established in 2004, Sanctuario is a day spa specializing in the traditional Filipino treatment, hilot. It takes pride in its well-trained massage staff, extensive water amenities, and over 15 therapy rooms for individuals and couples. "In high-end spas, the treatment begins once you enter the door. We want to heal your mind, body and soul," explains Jomar Fleras, Sanctuario's owner and operator. Some industry insiders look at mass-market spas not as full-fledged spas but as reflexology centers. Low-end spas generally do not have wet-floor areas, and many may not even have shower facilities.

They don't serve complimentary food or drinks like tea, but they do deliver on the basics. "We may not have those additional services, but our clients leave our place feeling satisfied," says Jun Fronda, owner of spa chain Barbie's Touch.

2. Capital
"Putting up a spa is capital-intensive," cautions Dy, and "if you think you cannot recover your investment in two to three years, forget getting into the business." As with any other enterprise, opening a spa requires a thorough feasibility study and marketing plan to minimize failure. A mid-range spa would cost approximately P3 million to put up, while a posh spa would require P10 million or higher. The bulk of the capital goes to building the shower and wet-floor areas, as well as to advanced rental security deposit.

Dy is also part of Elohim Spa Solutions, which does consultancy work and sells massage oils, foot soaks, and other supplies. She helped open a mid-priced spa for Somerset Hotel in Makati City, and she notes that P5 million was spent for a 220 square meter space with a full water facility. "You must have enough capital to run the business for a year," she advises.

While it is tempting to save on costs by scrimping on other materials and supplies, Fleras suggests it's better to go for quality, "Spas should also have proper massage beds. Some spas have beds on the floor. That is not good for the therapist and the client. It's not ergonomic," he warns. If you're eyeing a massage center for lower-income clients, you can set up one for about P400,000. "We were able to buy good-quality beds for only P5,000, but we don't have a shower facility," Fronda points out.

3. Price
Nowadays, you can enjoy a massage for only P200 to P300. A massage at the Quezon City branch of Barbie's Touch costs P250, while the same service offered at its Montalban Town Center outlet in Rizal province is pegged at P200.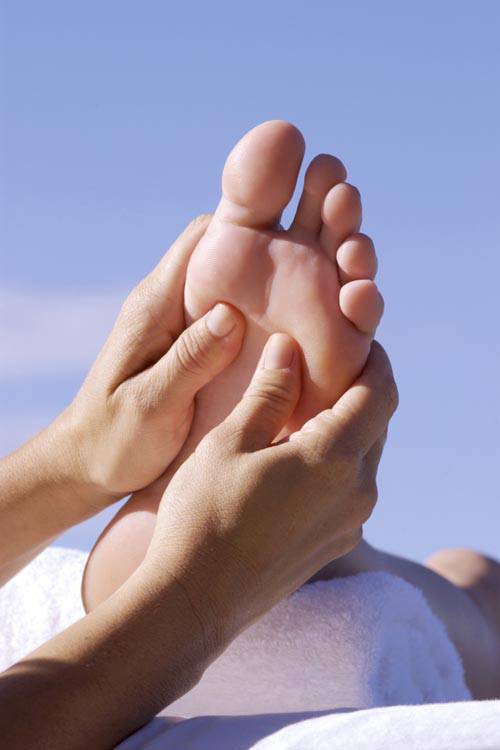 "We pay higher rent for the prime space in QC, so we need to charge more. Before you price your service, you have to study the income of the people in the area. Those living in condos have more disposable income," Fronda shares. He also recommends that low-end spas book at least 10 to 15 clients a day. "This should be enough to cover the monthly rent, utility payments and salary of therapists."

Massages at Getaway Spa fall in the midrange category, costing around P500 to P800. This amount already covers the use of wet floors. Budget-conscious customers may opt for the common room, but clients who want the privacy of an individual room are charged higher.

Treatments at luxury spas, on the other hand, are typically priced at P800 and above, depending on the exclusivity and extent of service. Dy's Tocarre Spa has customized rooms to suit the mood and needs of clients. "We offer a range of scents for the massage oil, and they get to choose the treatment room. We have the rose quartz room to attract love, citrine to attract wealth, among others," she explains.

A massage at Sanctuario would cost around P1,000, and the fee already includes the use of steam, sauna and Jacuzzi. It also has a selection of wellness packages and offers membership to regular clients. "You need to establish a pool of regular clients. To do this, you must offer consistent quality service. But aside from a good massage, you must also offer a great ambiance," Fleras relates. The first thing that guests see upon entering Sanctuario's Quezon City branch is a Bali-inspired wood carving that costs half a million pesos. It's a pricey ornament, but it lends a feeling of being transported in another place far from the city.

While mass-market and mid-priced spas go for volume to profit, posh spas have greater profit because of their higher margins. To generate more income, some spas open their doors to functions and events. "Instead of bringing doctors to a formal convention, some clients prefer to treat doctors to our spa facility," observes Dy.

4. Staff training
A spa must have at least one therapist duly certified by the Department of Health. "Under the law, you cannot operate a spa without a DOH-licensed therapist on board," says Dy. While not all therapists have to be licensed, they must have a certain level of know-how based on extensive training, adds Fleras. Sanctuario Spa has three internationally certified therapists who pass on their skills to their colleagues.

Even low-end spas follow this rule of thumb. "Our service maybe cheaper, but that's not an excuse for poor service. You can be the best hilot in the province, but you can't become our therapist unless you receive formal training," Fronda said. Technical Education and Skills Development Authority (TESDA) has a certificate program on massage therapy, while industry group Philippine Wellness and Spa Association (PhilWell) has developed a training manual for members' use.

Nurses and physical therapists are ideal candidates for massage therapy since they are well versed in human anatomy. Aside from training, therapists should also have certain inherent qualities. "Hands should neither be sweaty nor rough. When a therapist applies, we feel their hands. They should be warm and [not] pasmado (clammy)," Fleras said.

5. Sanitation
A client uses an average of three towels per spa treatment. These have to be washed after use to ensure proper hygiene and sanitation. Bed sheets are also changed after each guest's use and must be sent to the laundry at once to avoid bacteria from collecting. Water in the Jacuzzi and the pool need to be disinfected, while the steam room should be cleaned regularly as moisture attracts microbes. Some spas also have brushes and combs on hand, and these must be placed in a UV machine immediately after use.

The best massage oil is one that's easily absorbed by the skin. "If you don't use the proper massage oil, customers may be more prone to skin disease. The oil on the skin increases the possibility of transfer of bacteria," stresses Fleras. He also warns against reusing linens. Fronda of Barbie's Touch said they replace the sheets after every two customers, but they put on a towel on the massage bed that's replaced at once after use.

This article was originally published in the April 2011 issue of Entrepreneur Philippines.
ADVERTISEMENT - CONTINUE READING BELOW