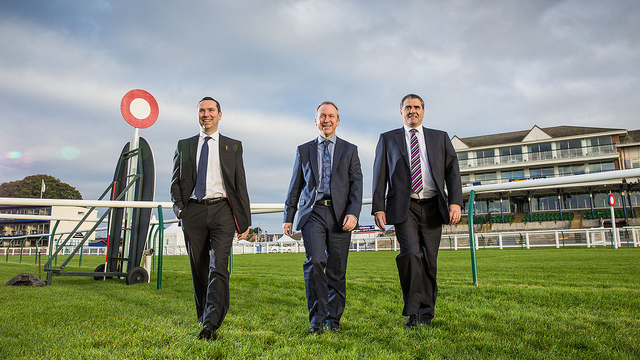 Family may know you better than anyone, but should you be in business together? Sibling partnerships have a long history of huge successes, such as the Wright brothers, and huge failures, like the Kellogg brothers. There are even far more dramatic examples of sibling rivalry that snowballed out of control into full-blown warfare.
ADVERTISEMENT - CONTINUE READING BELOW
So what makes some sibling partnerships a great success, while others create a chasm so great it rips familial ties apart? While the truth is that there are many reasons for unsuccessful sibling partnerships, here are the top five things that are sure to help improve your sibling partnership success story.
1. Choose to play to your strengths. 
 Before you get into business with a sibling, you need to decide who is good at what and make sure that's how your partnership is divided. When brothers Walt and Roy Disney co-founded their company, there must've been a clear understanding of who was good at what, and each was allowed to play to their individual strengths.
Related: How to run a family business without killing each other
A partnership like Walt and Roy's is an ideal collaboration of playing to your strengths and drafting off the skills and talents of a partner. No one person can do it all but a great partnership can offer the best of multiple arenas. The Disney brothers were able to see the big picture and ultimately retained a good working and family relationship that lasted through from the founding of the Disney Company to Walt's death. They leveraged a dream and smart business decisions into an empire that is now a living legacy.
ADVERTISEMENT - CONTINUE READING BELOW
2. Set expectations ahead of time and in writing.
 It's easy to want to "play nice" when it comes to family and think that all the nitty gritty details of your partnership can be left to verbal agreements and assumptions, but that's a huge mistake.
Related: These siblings feed off each other's input to drive their entrepreneurial success
You need to put all expectations about performance, roles, authority and any other aspect of the business plan and leaderships expectations into writing, together and ahead of time. That's perhaps even more important with a sibling or family member partnership than with a non-familial relationship.
Writing up expectations and holding each other responsible to the commitments in writing is a very important aspect of ensuring your ongoing success in business and as a family. It's far better to butt heads in the beginning of a partnership and test your true ability to partner together than to be nice, put expectations on the backburner, and assume that the details will get hashed out later.
ADVERTISEMENT - CONTINUE READING BELOW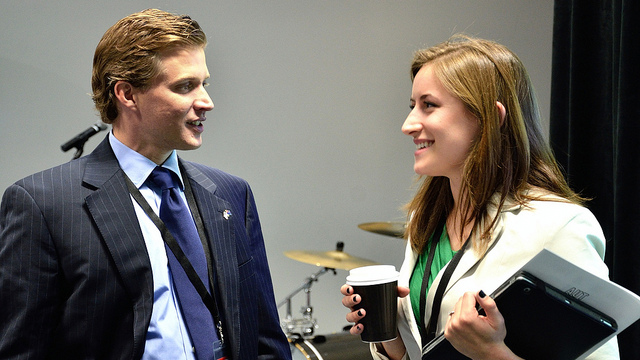 3. Communicate frequently and disclose fully. 
 Like any great relationship, communication is the real key to success. Communicating expectations up front is important and likewise so is the ongoing commitment to communication. Working long, hard hours together day in and day out can be a challenge. You combine that with the time you'll likely spend together outside of the business at a familial level and things can escalate quickly if you don't effectively practice great communication.
ADVERTISEMENT - CONTINUE READING BELOW
Related: A family legacy: Tennessee brothers seek to revive fallen whiskey empire
Don't take your sibling partner for granted, or assume that just because they're family, they can read your mind. Effective, frequent communication and good listening skills will take you far in your partnership with a sibling.
4. Make decisions as partners. 
 In a sibling partnership, it's important that regardless of your clearly-defined roles, you consult each other on the decisions that shape and effect the company. Partners should have a say in what's happening in not just the day-to-day, but also in the scope and long-term planning of your partnership.
Just because one sibling is the business side and another is the creative doesn't mean business decisions should be made without running them past the creative side of the partnership, and vice versa.
Related: 7 lessons in harmony for family startups
5. Get the resources you need.
ADVERTISEMENT - CONTINUE READING BELOW
 When you first get started, it may very well just be you and your siblings. But as your company grows and the revenue starts to support bringing on employees, make sure you get the resources and support you need to relieve the pressure and stress of running your business.
It's important to discuss which staff members will impact the overall business most, and not get too stuck on which sibling's silo of expertise that goes to support. Remember, it's always about the bottom-line growth of the company and what's best for your partnership and business overall. Be wiling to utilize that good communication to effectively decide what's best for everyone and step away from your ego.
Getting the resources you need becomes crucial to the rapid expansion and success of the sibling partnership.
Related: 9 essentials for any family business to thrive
*****
Copyright 2014 Entrepreneur Media, Inc. All rights reserved.
This article originally appeared on Entrepreneur.com. Minor edits have been done by the Entrepreneur.com.ph editor.
ADVERTISEMENT - CONTINUE READING BELOW
Photos from Flickr (The Elite Ayrshire Business Circle and US Embassy)