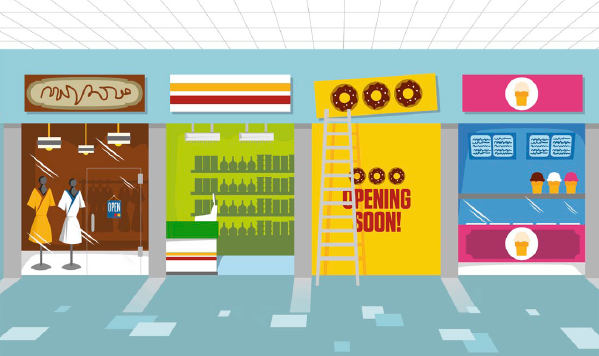 As an entrepreneur, getting a mall space is in itself an accomplishment. After all, getting in can be challenging. And the returns, in terms of brand exposure, cannot be underestimated.

"[Mall presence] makes your brand accessible so you increase your chances of getting new customers," says Jenise Gerodias-Diaz, CEO of Snoe Beauty Products Inc. She should know. Her cosmetics, skincare, and personal care products company has 11 kiosks and 10 in-line stores in malls nationwide. 

Brian Dy, president and general manager of fashion brand My Philippines Lifestyle Inc., says that apart from establishing retail channels, a mall space also serves as a form of advertisement. "It's almost like a billboard inside the mall," he says.  

Considering My Philippines, which sells apparel with a nationalistic bent, has 39 outlets nationwide—35 inside department stores and four mall kiosks—their products get a lot of eyeballs. Since the mall demographic varies per location, they are also able to cater to a wider clientele.


If you're thinking of getting a mall space, here are five questions you need to ask. 
ADVERTISEMENT - CONTINUE READING BELOW

1. Does the mall match your market?
If you are—or aspire to be—a premier brand, you should find a space in a premier mall, because that's where your target market hangs out. "Your brand's target market should match the mall's market," says Diaz. Be sure to ask for the mall's profile and demographics from the leasing manager. 

Dy also suggests going around malls to determine which malls truly suit your target market. Visit during weekdays, as well as weekends, to get an idea whether you have enough foot traffic all year round. Also, check if your competitors are tenants there, and how well they are doing. 

Do further research by looking into what store was set up in the space before it was vacated. "Know why the business before you failed and how you can avoid that," says Dy.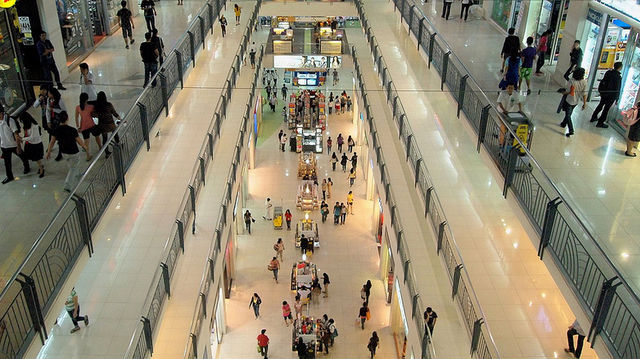 ADVERTISEMENT - CONTINUE READING BELOW
2. Is the space a perfect fit?
Size-wise, you have a few options open to you. You can opt for a kiosk space, which typically measures 2 to 4 square meters. It is usually found along the walkways of malls. "Wall" stores are considered full-sized shops, usually measuring at least 20 square meters, and are permanent structures. In-line stores, similar to a wall shop but smaller, usually measure less than 12 square meters. 

Deciding between a kiosk, wall shop, or an in-line store would largely depend on the type of products or services that you offer. Snoe carries some 300 small products, which makes a kiosk or in-line store an ideal setup. "Sometimes, it's a bit hard to fill a big store with [tiny] products," says Diaz. 


3. Can you afford it?
Apart from the rent, expect to pay other incidentals. Depending on the mall, kiosk rental ranges from P15,000 to P60,000 per month. Because in-line or wall shops are bigger, they cost much more to build compared with a kiosk, says Dy. Rates also depend on how prime the spaces are. "Generally, ground floor spaces are more expensive. The higher you go, the lower it becomes," he says.
ADVERTISEMENT - CONTINUE READING BELOW
Notably, security deposits, paid upon contract signing, are usually the highest expense, with most malls requiring around three to six months of your monthly rent as deposit. 

Most malls also raise rent by 10% or about P1,000 to P2,000 per square meter every year. 

Then there's the cost of utilities, such as water and electricity, which is based on consumption. 

Malls also charge tenants a flat fee, of usually around P100 per square meter, for the use of common areas like hallways, toilets, and escalators, among others. 

Add to that the cost of labor, and you can now compute your monthly expenses. You have to know how much sales you need to cover for all the expenses. There is no assurance that you will have enough sales to cover all those expenses in the first few months of your operation, cautions Diaz. 

Tenants may be charged an additional fee for marketing, but you may request for free marketing support from the marketing department, such as putting up posters within the mall premises for a certain period of time, or posting promotions on the malls' media sites. 
ADVERTISEMENT - CONTINUE READING BELOW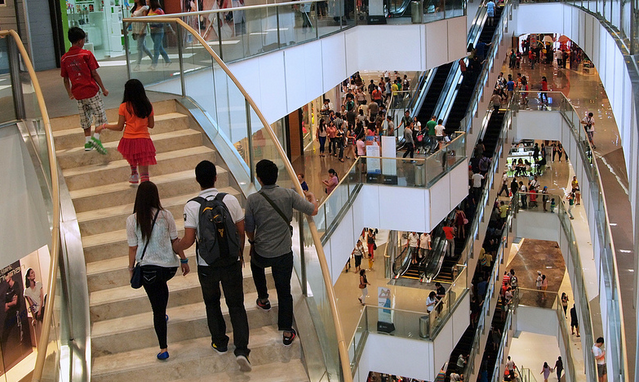 4. How to apply?
The first quarter of the year is usually the best time to apply since it coincides with the application and renewal of business-related permits. 
The first quarter of the year is usually the best time to apply since it coincides with the application and renewal of business-related permits. Start by inquiring for available spaces from the mall administrator or leasing department. Accomplish and submit all pertinent documents to go with the application form, including a letter of intent that states why you are interested in the space, your experience, if any, in running a store, and a description of your target market. Submit a good business plan along with your application form. 

Catching the attention of the leasing manager hinges on your offering. "Have an original concept and a good product. It would also be helpful if you already have a store perspective and look, so malls could visualize it as a whole," says Dy.

For those with existing stores, submit a photo of your typical branch to help the leasing manager visualize how much of an asset you will be. Diaz adds, "Send a list of all your products and prices to allow malls to determine where to place you."
ADVERTISEMENT - CONTINUE READING BELOW

5. Are you willing to wait?
Callback time is indefinite, especially if space is limited. Diaz estimates a callback after two weeks, if space is available, while Dy, citing experience, says to expect a callback after two to four months. 

"The process is long and hard," says Dy. "It depends on the concept of your product or service, and if the mall feels it fits their direction. We have been applying in a certain mall, and it has been almost two years and we still have not heard any positive news from them."

But don't lose heart if no space is offered to you immediately, he says. Set up a meeting with the leasing manager, or at least follow up on your application once in a while. "There are hundreds of other applicants. So, you need to be noticed and you need to follow up so they can remember you," says Dy. 
ADVERTISEMENT - CONTINUE READING BELOW
*****
This article was originally published in the March 2015 issue of Entrepreneur magazine. To subscribe, click here.  
Illustration by Jaykee Evangelista; photos from Flickr (Roberto Verzo)