<>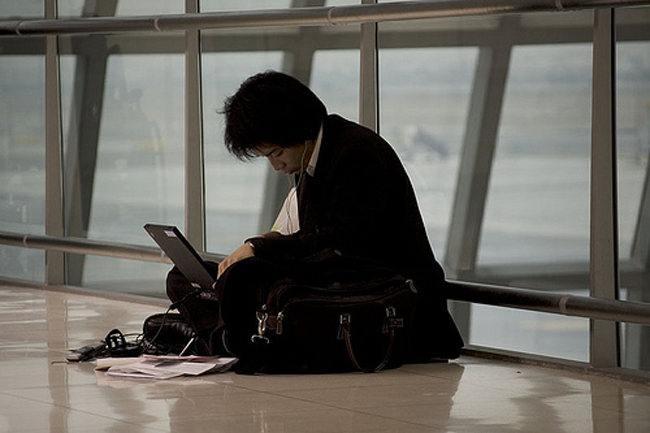 Traveling the world and running a business at the same time seems like a glamorous lifestyle: You can work from anywhere you want, make your own schedule and be your own boss. But the characteristics that make it desirable also turn it terrible. 
After all, with complete freedom to choose between exploring far-off lands (and people) and sitting in an Internet cafe doing SEO chores, participating in conference calls and writing emails, who would choose to do the latter tasks? Not many people.
ADVERTISEMENT - CONTINUE READING BELOW
There's a way to balance everything out. It requires discipline, but by developing a schedule around your own rhythm, it can be accomplished. Here are my five secrets: 
Related: 5 pointers for finding a quiet place to work on the road
1. Know your optimal working hours.
This is the most important part of running a business overseas. You need to know when you work best and are the most productive. By knowing yourself, you can plan out your day for maximum productivity.
I work best in the mornings. Therefore I do as much work as possible before lunch, then head out to sight-see and enjoy happy hours. I save my "busywork," such as emails and comments, for after dinner when I want to do a few things before heading out for the evening. 
2. Create a schedule.
Maintaining a schedule on the road is tough since you're always moving. But creating one, even if you can't adhere to it all the time, will enable you to batch your work onto certain days, make your to-do list more manageable and free up time for all the fun stuff that comes with traveling. 
ADVERTISEMENT - CONTINUE READING BELOW
Related: How to not waste your windfall of time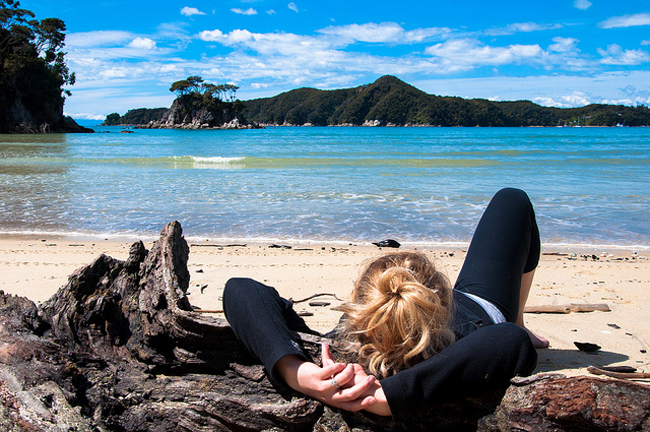 3. Take a day off from the road.
Dedicate a day to work. Develop a routine whereby every few days, you sit down and only focus on work. This will help you catch up on things and free your mind from thinking about emails while you're out sightseeing.  
ADVERTISEMENT - CONTINUE READING BELOW
4. Just say no.
This operates on two fronts: First, say no to things that don't help your core business. If something won't push your business forward, don't say yes simply out of courtesy. Learn to say no.
Second, learn to say no to people you meet on the road. They are probably traveling on vacation and not at that moment running a business like you are. They have a ton of time and will always be trying to encourage you to go out. Resist. There will always be another night to party. Staying in one night isn't the end of the world. 
5. Plan ahead.
I'm a planner and a list maker. This allows me to prepare for periods when I might not be able to go online or I am too busy enjoying life. Keep a calendar, plan and use the days dedicated to work to stay on top of your schedule. Don't be reactive: Be proactive. Use every moment.
ADVERTISEMENT - CONTINUE READING BELOW
Using these techniques, you can develop habits to help block out distractions that can deter you from reaching business goals. It's harder to maintain discipline on the road but not impossible. Have your cake and eat it, too.
Related: 6 over-the-top hotel amenities for your next business trip
Copyright © 2015 Entrepreneur Media, Inc. All rights reserved.
This article originally appeared on Entrepreneur.com. Minor edits have been done by the Entrepreneur.com.ph editor.
Photos from Flickr (Saigon and  Evan Forester)