<>
With high foot traffic and shoppers willing to spend, a department store is an ideal location for any business.
Besides satisfying a wide range of consumers' needs, department stores could offer you space through a concession arrangement, which would elevate your business to the next level.
Steps to securing that spot:
1. To explore your chances of becoming a concessionaire , first you have to make contact with the right people, like those of a department store's merchandising team that are authorized to receive and approve applications for a concession.
"You may get in touch with them through their phone numbers, email or websites," suggests Angela Perez-Rubio, Robinsons Department Store assistant vice president for merchandising.
"Also, visit them at their office to acquire more details and, at the same time, meet them personally since they are the ones whom you would be working with in the process."
2. After obtaining all the needed information, formalizing your application comes next. Submit a Letter of Intent along with the comprehensive profile of your company, brand concept and merchandise list. These are just some of the paperwork you need to accomplish for the department store.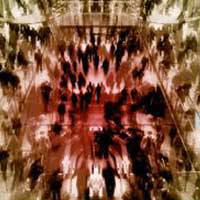 ADVERTISEMENT - CONTINUE READING BELOW
3. Although you only need to present your business permits at the department store's request, these documents must always be on hand so as to avoid being caught empty-handed when asked about them.
4. Prospective concessionaires "are expected to have legitimate businesses upon application with a department store," explains Preachy Zorilla, who is also an AVP for merchandising of the Gokongwei-owned department store.