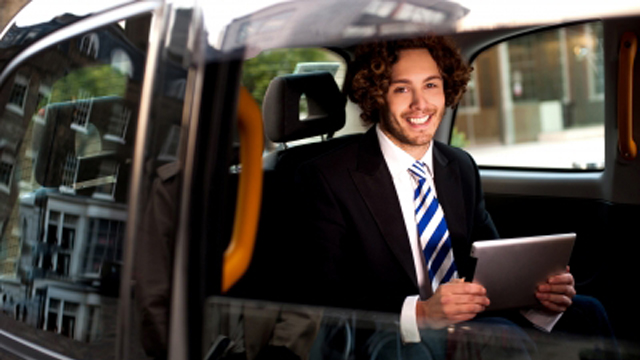 My lifelong dream is to create more millionaire students than any other stock trading teacher out there. I'm lucky enough to have reached the seven-figure mark myself, and now, I'm dedicated to sharing everything I've learned—including the stock trading patterns that work in any market—with the students in my Millionaire Challenge.
ADVERTISEMENT - CONTINUE READING BELOW
But one thing I realized pretty early on was that, if I wanted to teach people to be millionaires, I had to study people who had already reached this level of wealth. I had to learn what they did differently so that I could help my students to not just hit this magic number, but to retain the money they earn and build generational wealth.
And today, I'm sharing a few of the things I've learned with you. I hope they help—no matter what financial stage you're currently in.
1. Millionaires work hard.
Millionaires know that there are no shortcuts to success. There's only hard work executed relentlessly in pursuit of a goal.
I know that, in my case, I wouldn't be where I am today if I hadn't been willing to work hard. I didn't have a mentor when I started trading stocks in high school. It was up to me to put in the hours needed to become successful. There were plenty of times I would have rather gone out with friends or played video games—anything but sit in front of the computer and study stock charts for another hour.
ADVERTISEMENT - CONTINUE READING BELOW
But I did it. I put in the work upfront because I knew the results would be worth it, they've paid off. I'm living my dream lifestyle because I wasn't afraid to work hard.
Related: Sure, work hard, but also create your own luck
2. Millionaires are focused.
That said, it isn't just about working hard. You have to be working hard on the right thing.
ADVERTISEMENT - CONTINUE READING BELOW
Have you ever known somebody who's constantly jumping from one "million dollar idea" to another? We all want to be rich, but the people who can't choose one path to focus on simply aren't going to achieve it. It's the people who dedicate themselves to a single pursuit that come out on top, whether that one path is penny stock trading, company building or something else.
3. Millionaires are careful about risk.
I happen to think that penny stock trading represents one of the best opportunities to build generational wealth. The barriers to entry are low and, if you follow the rules I've learned, your risk is relatively low.
But whatever wealth-building approach you take, you've got to keep your risk in check. It's not that you shouldn't take risks, but the risks you take should be calculated. One of the tools we use in trading is the "risk-reward ratio"—basically, how much risk you're willing to take on for how much potential reward.
ADVERTISEMENT - CONTINUE READING BELOW
You can apply this line of thinking to just about anything in your life. If there's more risk than there is reward, stay away. But if there's more potential for reward than there is risk of loss, you may be looking at a great opportunity you should take.
Related: Too fast, Too careful: The struggle to find your growth sweet spot
4. Millionaires are generous.
Take a lesson from generous billionaires Bill Gates, Warren Buffett, Carl Icahn and Ken Langore. Giving money can feel just as good (if not better) than earning it.
I've recently started my own charitable foundation in order to give back $2 million to my community, and I have to tell you, it feels amazing. I wish I hadn't waited so long to get started, but I'm looking forward to making up for lost time.
5. Millionaires never stop learning.
This is such a big one. Millionaires love to learn because they're always looking for ways to expand their skill sets and get ahead in their fields. They read books, watch documentaries, study educational materials and talk to others who can give them more information. Millionaires know that knowledge is power, and they stop at nothing to get it.
ADVERTISEMENT - CONTINUE READING BELOW
No matter what your net worth is right now, you can put this tip into practice today. If you're learning to trade penny stocks, you can watch videos, read SEC statements, study stock charts or learn from others in industry chat rooms. You can do all of these things for free, but the value of what you learn will be worth so much more in the long run.
Related: If you want to be a big deal, never stop learning
*****
Copyright 2015 Entrepreneur Media, Inc. All rights reserved.
This article originally appeared on Entrepreneur.com. Minor edits have been done by the Entrepreneur.com.ph editor.
Photos from Freedigitalphotos.net (Stock images and Tuelekza)