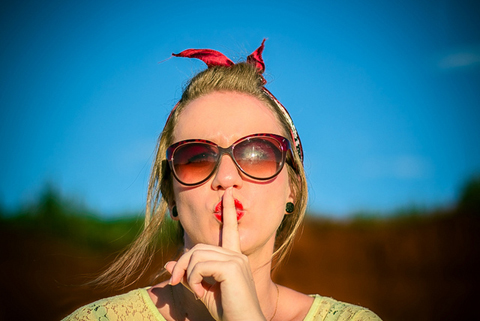 <>
An incredible amount of literature is available about what you should and shouldn't do when founding a startup. The advice is usually a lot of the same thing: Find your niche, hire a strong team, iterate/innovate and get funding. But while these tips are true and valuable, they really only scrape the surface. 
Take it from someone who's been through the startup process--there's no clear-cut formula for success. So, plenty of aspects of starting a business tend to get overlooked. Here are just a few of these "extra" lessons I've learned from my own experience as an entrepreneur.
Related: 5 things I learned about successful startups from Steve Jobs
1. You don't have to "go it alone."
Many startups try to function in silos, raising capital to build infrastructure so they can control a particular market. But this is a surefire way to become overextended and burn out. Smart startup founders won't try to do everything on their own. They'll look to partner with established companies that can loan support on the backend. 
ADVERTISEMENT - CONTINUE READING BELOW
2. Your business partner isn't always the person sitting next to you.
As a startup founder, you should realize the importance of expanding your network beyond your immediate peers and tapping legacy players, as well, for their insights. At the end of the day, your business partner likely won't be a classmate. (In my case, it ended up being a student!) But if you keep your eyes peeled and your mind open, you can find counsel--and the perfect business partner--in the most unlikely people.
Related: 10 up-and-coming startups you need to know about
3. Going public isn't the end-all-be-all.
What's a sure sign a startup has made it? Three little letters: IPO. At least, that's the impression you'd get from the flurry of businesses climbing the stock exchange. Yet while an IPO can provide a much-needed means of raising capital, it shouldn't be mistaken as an indicator for success.
ADVERTISEMENT - CONTINUE READING BELOW
4. Hefty advertising can't save you.
A lot of times, when startups get funding, one of the first things they'll do is pump money into advertising. But this can often be premature spending. You may simply decide to spend your budget in other things, which could lead to greater savings or revenues. Be strategic.
5. Competition is your greatest motivator.
This last piece of advice is probably the most important: If you're going to play the startup game, then you have to embrace the competition.
If you allow yourself to get intimidated--or, worse, to ignore competitors altogether--then you won't stand a chance in business. Greet competitors with open arms and a problem-solving attitude, and you'll likely endure and thrive for many years to come. 
Related: When are you actually ready to launch a startup? 
Copyright © 2015 Entrepreneur Media, Inc. All rights reserved.
This article originally appeared on Entrepreneur.com. Minor edits have been done by the Entrepreneur.com.ph editor.
ADVERTISEMENT - CONTINUE READING BELOW
Photos from Flickr (Mateus Lunardi Dutra and Keith Cooper)