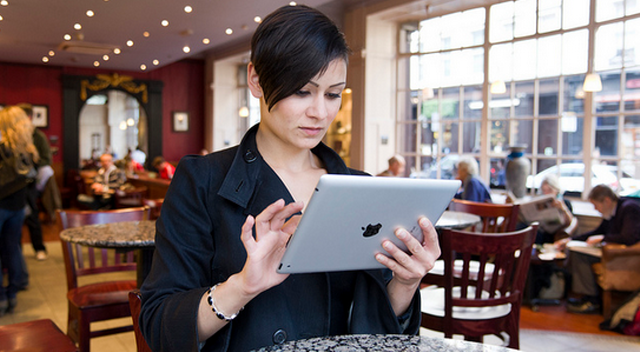 You probably don't realize it, but some of the simple things you do on the web everyday could be putting you and your computer at risk. In the case of online security, what you don't know can hurt you.
Here are a few common online activities that could potentially make you vulnerable.
ADVERTISEMENT - CONTINUE READING BELOW
1. Using public Wi-Fi networks
We all do it, but that doesn't mean it won't get us into trouble. Using public Wi-Fi, especially in crowded places like coffee shops and airports, can open you and your computer up to a number of attacks.
When you think you're connecting to "Free WiFi" at your hotel, you could actually be connecting to a fake network designed to capture your passwords and other information when you try to login. In cases where you need to use a public network consider using a Virtual Private Network (VPN), which will encrypt your data and give you the security of your own wireless network over a public connection, to keep your information safe.
Related: The danger of the bring-your-own-device-to-work trend
2. Filling out online forms
While you certainly need to be careful with how you connect to the web so your information isn't stolen, you need to be equally careful about what information you pass out to third parties.
ADVERTISEMENT - CONTINUE READING BELOW
Many websites collect information about online activity and turn around and sell it without your permission. Before passing out things like your email address, physical address, or phone number make sure you know exactly what a site plans on doing with it. The same goes for logging into third-party sites using your Facebook account. Sure, that single login makes it easier to use a new service, but it can come back to bite you. Be sure you know what you're agreeing to before you pass along personal information.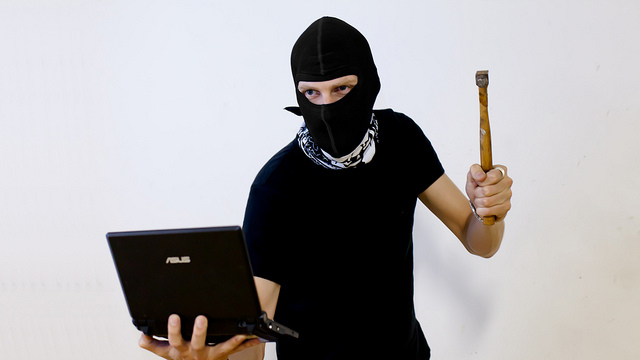 ADVERTISEMENT - CONTINUE READING BELOW
3. Using the same password
Passwords can be tough to remember, but it pays to have a different password for every service you use. Particularly when it comes to things like banking information and email, you want to make sure you've selected a secure, unique password that would be hard for others to figure out.
Why? Security breaches happen. Passwords can get stolen. Think about it like this: If your house key was stolen, you wouldn't hand over the keys to your car and office as well, right? Having unique passwords ensures that even if someone is able to access one of your accounts, they won't be able to get into anything else with the same credentials.
4. Sharing ­photos on social media
From snapshots of puppies posted on Facebook, to pictures of epic turkey sandwich lunches blasted out on Twitter, most of us share photos online. What you may not realize, however, is that your phone might be geotagging these pictures, giving others the ability to pinpoint exactly where you were when you took them.
ADVERTISEMENT - CONTINUE READING BELOW
Related: Be sure to look around the office when searching for gaps in your data security
An easy solution to this problem is to turn off geotagging on your smartphone. If you'd like to keep the feature, when sharing a photo online be aware of where the photo was taken,and strip the location data off of an image that might have been taken at a sensitive spot.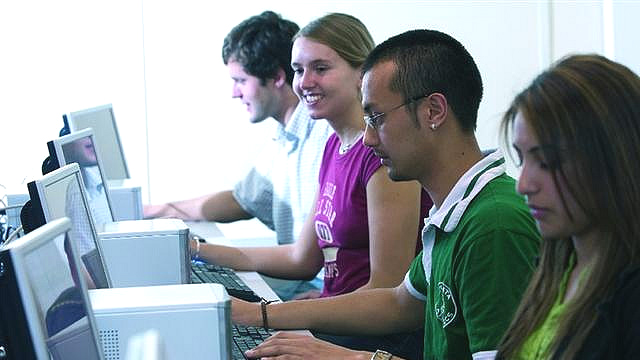 ADVERTISEMENT - CONTINUE READING BELOW
5. Blindly accepting privacy policies
Accepting privacy policies on websites is a necessary evil if you want to use a number of services on the web. Yes, they're long. Before you sign, however, make sure you actually read through the privacy policy and understand what, exactly, you're agreeing to.
"There are several important areas to check up on," says Rosenblatt, most importantly "how the company treats your data." He recommends looking for features that allow you to opt out of sharing your data, as well as features that enable you to delete your data when you delete your account. It's also important "to look for how the company treats your data, such as the company's policy for notifying you of changes to the privacy policy, and how they secure your data from threats," he says.
"If you have children who might use the site or service, such as Facebook, it's important to look up how the company treats data created by your child. It's also a good idea to familiarize yourself with the company's abuse policy, in case trolling or worse becomes an issue."
ADVERTISEMENT - CONTINUE READING BELOW
Bottom line: Be smart, pay attention and be careful what you share when you're online. You'll be glad you did.
Related: Do you really need to change your passwords every three months?
*****
Copyright 2015 Entrepreneur Media, Inc. All rights reserved.
This article originally appeared on Entrepreneur.com. Minor edits have been done by the Entrepreneur.com.ph editor.
Photos from Flickr (Adam Thomas and University of Salford) and Flickr (AFS-110396)