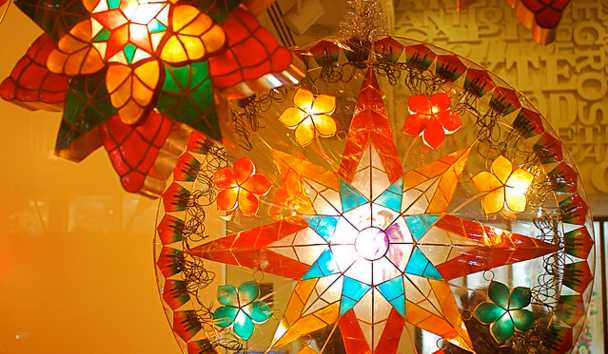 To avoid losing your holiday cheer this year, consider these easy tips for handling your seasonal business anxiety.
1. Breathe.
When people get stressed, they tend to take short breaths or hold their breath all together. The problem is that improper breathing causes your blood pressure to rise and your muscles to tense, all of which just complicates your stress.
ADVERTISEMENT - CONTINUE READING BELOW
Next time you feel yourself getting stressed—either in your business or waiting in line to see Santa—take a moment to allow yourself the opportunity to focus on your breathing. Learn breathing exercises and consider taking up meditation, which even Santa is rumored to do, to relax.
Related: Why leaders lean on friends and family
2. Have a lifeline.
I remember little from my early hectic holiday seasons, because I often shut down emotionally and crawled into a mental—and sometimes physical—dark corner to sulk. Looking back, I did this as to not bring those around me down, especially during the holiday season. This turned out to be a profound mistake, because it ultimately put stress on many of the personal relationships I had.
If business is getting you down this holiday, phone a friend—that is the reasons they are called friends. Sometimes, just the warm tone a friend's voice, an outside perspective, and a little advice may be enough to bring you back to reality.
ADVERTISEMENT - CONTINUE READING BELOW
3. Find a positive role model.
My dad has always been a positive role model for me in life and in business, even now that he is well into his 80s. As a guy who owned his own small business, I never saw him stress about work or business, which reflected on how he treated his family and friends. His business was much smaller with four mouths to feed, and his achievements put my own petty stress into perspective.
In your seasonal pursuits, as well as for the entire year, find that positive role model in your life, and use him or her to help keep you centered during your times of stress and doubt.
4. Go to your happy place.
Because the holiday is always bustling, it is important to have a place where you can be alone and reflect. Do not let this place be a dark, secluded space, as it will only add to the anxiety. For me, it was the beach, the grandeur and expanse of which always put little business problems in perspective.  
ADVERTISEMENT - CONTINUE READING BELOW
5. Smile and laugh.
Although this may seem cliché, the truth of the matter is that the simple act of smiling and laughing can have tremendous health benefits. How do you think Santa has stayed fit and adept for so many years?
So whether you celebrate the holiday with overzealous anticipation and excitement or just quietly in your own private way, do not let the business stress of entrepreneurship cause you to hate the whole Christmas season. Just breathe, smile, indulge a couple of hours for a favorite holiday movie, and appreciate the season for what it is—a time for joy and cheer.
Related: Reduce stress in your office this holiday season
*****
Copyright © 2015 Entrepreneur Media, Inc. All rights reserved.

This article originally appeared on Entrepreneur.com. Minor edits have been done by the Entrepreneur.com.ph editor.
Photo from Flickr (Noel Y.C.)