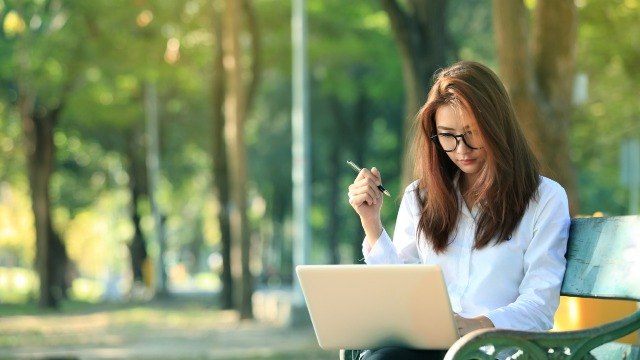 Borrowing money is serious business—no matter what kind of loan it is.

Personal loans can be used in a number of ways—from paying medical bills and financing home repairs to starting or expanding your business.

Like an investment, a personal loan should be a sound financial decision. Consider these six questions before filling out a loan application:

1. What am I planning to use the loan on, and is it worth it?

Because a personal loan can be used to fund a number of expenses, you need to be clear about your reasons for getting one (and if it's a worthy expense). Remember to evaluate your financial priorities and consider the immediacy of your needs. Ask yourself, what is my purpose for this loan? Whether for business capital or healthcare costs, home renovations or school tuition, you need to make sure this is an endeavor you are ready and willing to take on.

2. How much money do I actually need?

Most personal loans do not require a collateral, which makes it tempting to apply for a loan amount that's bigger than what you actually need. Always remember that at the end of the day, a loan is a financial obligation that should be paid. Go back to what you are planning to use this personal loan for and crunch some numbers. How much capital do I really need to fund this business idea? How much of a buffer should be safe, on top of the contractor's quote for my home renovation? 

The total loan amount will also determine your monthly amortization and applicable fees as stipulated in the terms and conditions of your personal loan, so it is of utmost importance that you answer this question the best you can.

3. Do I need to have a good credit score or financial history?

Interest rates for personal loans rely on your credit score, which is the value by which banks determine how eligible you are for credit. There is a higher chance your loan application will be approved if you have a good credit rating.

4. Can I afford to pay for a loan?

Consider your salary or income, minus your fixed expenses. Not only will this help you determine whether a personal loan really is your best option, it will also play a big part when legal and credible lending institutions evaluate your loan application. Personal loan applications usually require proof of your financial capacity, like your pay slips or ITR, so securing these forms will also give you an idea of your financial situation. Take a look at your big picture, money-wise: Do you have disposable income, or other sources of it? Do you have any assets you can bank on? 

5. Am I willing to change my spending habits?

Getting a loan means incurring an additional expense on top of your regular financial commitments. Things like your house or car amortizations, utility bills, and credit card bills all need to be paid monthly as well, so you'll have to re-examine your income and budget. You'll need to be more disciplined with your monthly budget in order to make timely payments. 

6. Have I considered other options?

Before applying for a personal loan, study every option that's available to you. You may consider tapping into savings you may already have, or liquidating an asset. You may even have friends or family willing to invest or lend a helping hand. It all goes back to what you are planning to use your loan for. For all you know, there may be a way to pay for that expense without having to apply for a loan, or, at least, minimize the amount you need to apply for. 

If after asking these questions you realize that getting a personal loan is your best and most viable option, make sure to choose a bank that will fulfill your financial needs and deliver a payment plan that works for you.

With Citi Personal Loans, you can get approval in as fast as 24 hours and gain access to up to P2 million, which you can pay back in up to 5 years. Get started on your application and access an easy-to-use loan calculator by clicking here.

Learn more by visiting Citibank online and following them on Facebook.