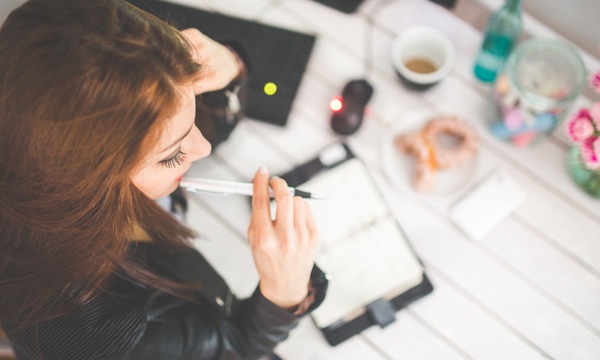 A great small business always starts out as an idea, but you have to transform that idea into action. That is where many individuals can start to feel overwhelmed. It is understandable to freeze up at the deluge of things that are required to get a business started, but getting going is actually easier than you might think.
ADVERTISEMENT - CONTINUE READING BELOW
Like any big goal, if you start by breaking it down into smaller tasks, you will be able to tackle enough of the actions necessary to get started. Here are six ways to break down the process and simplify getting started with your own small business.
1. Write a one-page business plan.
The key to a successful small business, especially in the startup phase, is to keep things simple and costs low. Costs do not only mean your monetary costs, but also your time.
Many would-be small-business owners fall into the trap of trying to create the world's biggest and most robust business plan. You are only going to need that if you are seeking investment or financing, and even if you will be seeking either of those things down the road, I always recommend small-business owners start out by testing their ideas first before investing lots of time and money.
ADVERTISEMENT - CONTINUE READING BELOW
Related: Why You Must Really Know Yourself Before Starting a Business
So to get started, create your own simple, one-page business plan that is a high-level overview of the small business you are about to start.
1. Define your vision. What will be the end result of your business?
2. Define your mission. Different to a vision, your mission should explain the reason your company exists.
3. Define your objectives. What are you going to do that will lead to the accomplishment of your mission and your vision?
4. Outline your basic strategies. How are you going to achieve the objectives you just bulleted?
5. Write a simple action plan. Bullet out the smaller task-oriented actions required to achieve the stated objectives.
It might be longer than one page, but it will surely be more organized and shorter than a full business plan, which could take weeks to write. If you need more information on the one-page business plan, or want to write out a full-blown finance-centered business plan, you can check out the book I co-wrote with my brother that has a robust explanation of both, Small Business, Big Vision: Lessons on How to Dominate Your Market From Self-Made Entrepreneurs Who did it Right.
ADVERTISEMENT - CONTINUE READING BELOW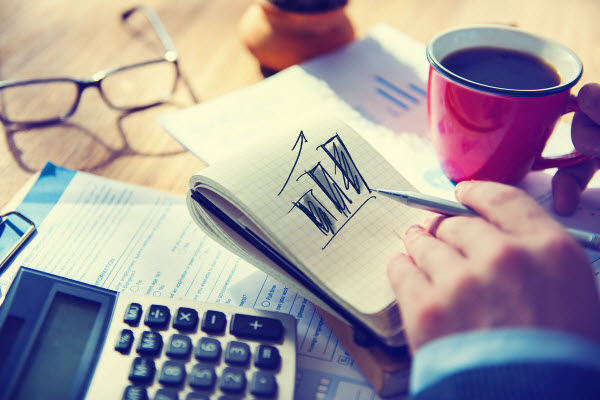 2. Decide on a budget.
While I highly recommend you keep your costs as low as possible, you will still need to determine a budget to get started and how much you will be able to spend. If you are self-funding, be realistic about numbers and whatever you anticipate your budget to be. I have found that an additional 20% tacked on for incidentals is a realistic overage amount that helps you plan your burn rate.
ADVERTISEMENT - CONTINUE READING BELOW
Your burn rate is how much cash you are spending month over month. It is an important number for you to figure out to determine how long you can stay in business before you need to turn a profit.
You should set up your business with profitability in mind the first 30 to 90 days. It is possible. But have a budget reserve so you can survive if things go leaner than expected.
3. Decide on a legal entity.
Filing paperwork to start a business costs money. Often, depending on your state, it can be a lot of money. You will need to account for city or municipality licensing, state incorporation or business entity fees and more. Do a thorough search ahead of time to determine what the filing fees are for your city, county and state before starting any business.
Often in the initial "test" phase for your small business, it can be wise to start as a sole proprietor, as it means less paperwork and up-front expenses. That can save you some big-time cash while you determine the viability of your business. Do be aware though that acting as a sole proprietor can put you at personal risk, so you will want to weigh the benefits vs. risks and then speak with a local attorney or tax professional to decide which is smarter for your short-term vs. long-term goals.
ADVERTISEMENT - CONTINUE READING BELOW
You can always file for a business entity once you have proven in the first three to six months of business that you have a viable, sustainable model. 
Related: When Starting a Business, Beware All the Taxes and Regulations
4. Take care of the money.
Whatever business entity you decide on, keep the funds separate from your personal accounts. This is a big mistake that makes tax time and financials so confusing. It is easy to set up a free business checking account with your local credit union or bank. All you will need is your filing paperwork, sole proprietor licensing information and an initial deposit to get set up from most financial institutions.
Do not pay for an account or get any kind of credit lines yet, only get a holding place you can keep your money separated from your personal accounts. This should take you no more than hour at the financial institution of your choice.
ADVERTISEMENT - CONTINUE READING BELOW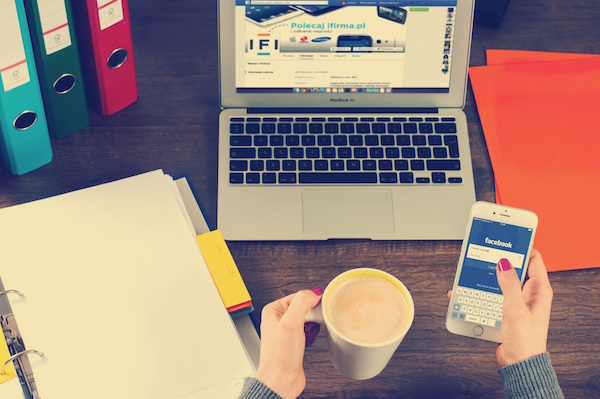 5. Get your website.
Regardless of whether your business will be brick or mortar or online, you will need a website and that means securing a URL. Popular domain sites such as HostGator and Go Daddy will allow you to search for the website domain address of your choice and purchase it for as little as $9.99.
ADVERTISEMENT - CONTINUE READING BELOW
If you are starting an online business, you can tie your domain to an online shopping cart and store front such as Shopify for a low monthly fee, or you can build a basic website yourself on top of your URL with do-it-yourself drag-and-drop site builders such as Weebly for a low fee. Both are less than $100 a month.
6. Test sales.
You have enough of a foundation now that you can start testing some sales. Try to spread the word in inexpensive and creative ways.
If you have a service-based business, get involved with your local chamber of commerce or small-business chapter immediately and ask what resources are available for you to speak, present or share information about your business. If you have a product-based business, test the viability of your product at local farmers markets or other community events to test what the public really thinks (and if they will purchase) from you.
ADVERTISEMENT - CONTINUE READING BELOW
Drive traffic to your website through simple Facebook Ads with capped budgets, or set up a simple Google AdWords account with a budget cap to test if traffic is going to your site.
You can follow these six steps by yourself without breaking the bank. It is a fantastic way to test the viability of your small business before throwing all your time and money into an unproven idea.
***** 
Copyright © 2015 Entrepreneur Media, Inc. All rights reserved.
This article originally appeared on Entrepreneur.com. Minor edits have been done by the Entrepreneur.com.ph editors.
Photos from Pexels, Thinkstock