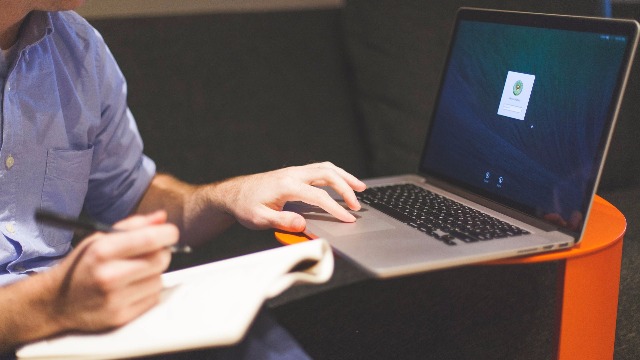 We've all heard the saying "Never quit your daydream," but there are also strong arguments against quitting your day job.


It doesn't have to be a choice between the two—especially when your daydream (or side business) is just in its early stages. It can be tempting to drop everything and focus on your shiny new project, but realistically speaking, it's more strategic to maintain your full-time job because it's a steady source of income.

For Geia Lopez, the Marketing Solutions and Experience Planning Director of a leading advertising agency and the co-owner of online leather goods shop HUEVO Leather, choosing between the two has never been an option. Despite HUEVO's burgeoning success, it has never occurred to her to resign from her full-time job.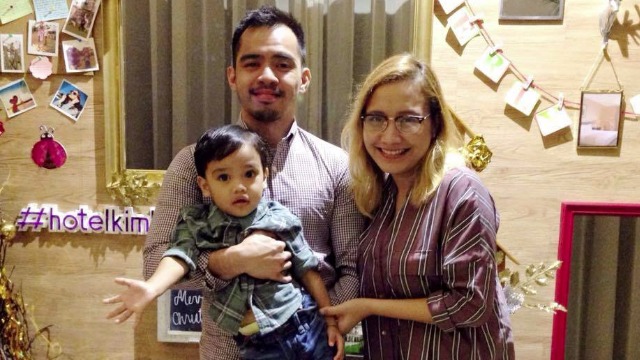 Derick, Geia, and their son Rafa


"I love my day job," she says. "You know the saying that when you love what you do you'll never have to work a day in your life? That's how it feels for me being a digital marketer."

Geia makes it look so easy, but in reality, balancing two jobs is a huge challenge. If you're like the rest of the corporate world, about 40 hours of your week is dedicated to your job. But remember: There are actually 168 hours in a week, and 40 hours is just about a fourth of it. Thinking about it this way puts a whole new perspective to how much time you have to pour into your passion project.

As long as there's no conflict of interest, it's completely possible to juggle a full-time job and a budding business.


Focus on something you're passionate about.
Geia's venture into the leather goods industry has always been a family affair.

"My husband and I have always wanted to own and grow a family business," she says. "Because he grew up in the garments business, he kept thinking of a way to use their existing business setup: assembling barongs for a popular local brand."

For the couple, making leather goods was an obvious choice.

"We both love leather and we both have a passion for bringing handcrafted leather accessories to a younger audience, something that we don't see so much yet here in the Philippines," she explains. "We share the vision of creating a community of handcrafted leather lovers in the country."
Play to your strengths.
The two used their 13th-month pay to fund their materials, and Derick set off to produce their initial line up of items. Geia, on the other hand, looked for the best solution to help them build a website without any coding and outsourcing fees. She also handled HUEVO's social media pages—a task that came easily to her since it was part of her responsibilities as a digital marketer.

Their gamble paid off generously: "We turned a profit way beyond what we expected that Christmas," Geia reveals.
Keep your 9-5 sacred
While you're still employed, make sure you are able to follow through on work-related commitments. "Continue to turn in stellar work as you grow your business," says Geia. "Just because you have one doesn't mean you are allowed to perform any less."

For those with strict schedules, this means dedicating all weekday hours from 9:00 a.m. to 5:00 p.m. to your employer. If you're lucky enough to be blessed with a flexi-time arrangement, just make sure to keep track of all your responsibilities at work. This is most likely your more steady source of income (and important connections!), so it's important to keep it stable especially when your business is just starting out.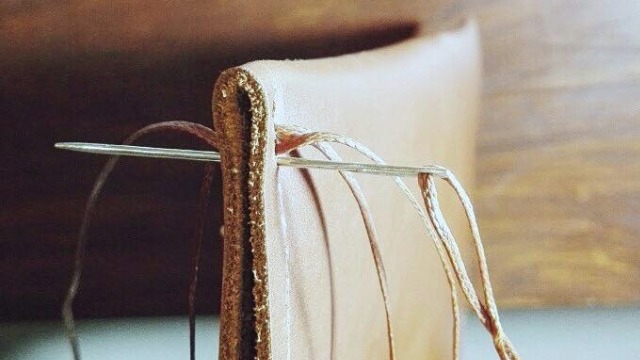 All HUEVO items are hand-stitched using waxed thread.
Apply what you've learned from your day job
Whatever your day job is, you can always use the things you've learned from it to improve your business.

"The things I learn at work are things I can apply on a smaller scale for my business," Geia shares. "There are things I need to do for the business that allows me to practice the theories and principles I learn from my day job."

"I also like how I can get inspiration from work and apply it to my business and vice versa," she adds. "While it's double the effort, it's also twice the amount of fulfillment when you know you're able to perform both roles very well. "
Block off a schedule for working on your business
To make sure your daydream blossoms into something tangible, discipline is key. It can be quite a challenge to make time to focus on a passion project when you're exhausted from dealing with your day job every day. Try to be consistent in putting in hours for your side business too, so you can get it running.

"For your business to grow, it needs a certain pace and level of attention just like your day job," Geia says. "Instead of putting it off when you have the time (Newsflash: There is no best time!), make time for it and establish a habit of crossing out business related items on a daily basis."


Geia handles HUEVO's website and social media pages, and she usually checks for updates and inquiries during her lunch and coffee breaks.

"When I go out for coffee or lunch at work, I take a HUEVO Leather item with me and take a photo of it to post on Facebook and Instagram," she shares. "If I use only 15 minutes of my lunch break to eat, I have 45 minutes that I can use in the way that I want. Instead of taking Facebook breaks to check on other people, I take them to check activity on our social pages and website."
Seek inspiration everywhere
When you're managing your own business, your venture's growth will solely be up to you. Make sure you're always on the right path by keeping yourself continuously inspired.

"Juggling two jobs will make you feel like you're out of time, all the time," shares Geia. "But unlike your day job where other people are assigned to innovate, your personal business venture won't grow without any new ideas from you."

Her advice? "Take time to read, meet people, travel, and experience new things as these opens up opportunities to grow your business."
Get the help you can get from productivity tools
Juggling the responsibilities of two people is no easy task. Get help where you need it—either from mentors or friends, or even from tools that can help you become extra-productive. The more efficient you can be at your full-time job, the more time you'll have to work on your budding business. The more productive your business is, the faster it will grow.

A number of web-based services, including Shopify and GCash, have been indispensable allies in HUEVO's growth.

"I built a website and designed all our packaging materials using tools like Shopify," she shares. "I know the time will come when I'll have to pay a professional to do these things for me, but I'm happy to eliminate any of those setup fees at a time when my capital is limited and best used to buy raw materials."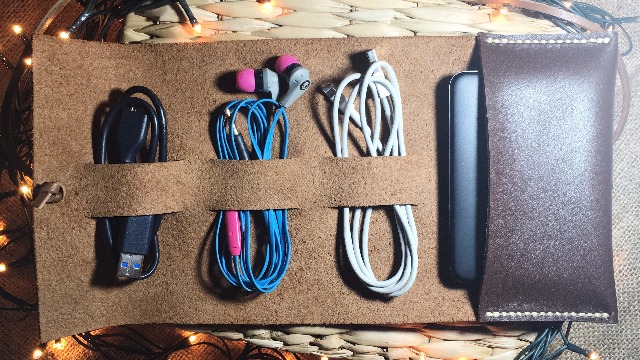 The HUEVO wire burrito

Starting a new business can be a challenge when you have a full-time job. And it will only become more difficult to create success when your business starts growing—making it even more necessary for you to find a reliable partner like Globe myBusiness. Globe's digital entrepreneurial arm empowers SMEs like HUEVO Leather through its easy-to-use and affordable products.

The road to entrepreneurship hasn't been a walk in the park for Geia, but she has no regrets.

"I like the financial stability that it affords me: I get a stable paycheck and some room for capital every month that I use to keep growing my business venture," she shares.

Her final piece of advice? "As with any business, remember why you started and don't forget to have fun in the process!"

Sign up here to receive updates and more tips to grow your budding business through digital tools and workshops from Globe myBusiness.