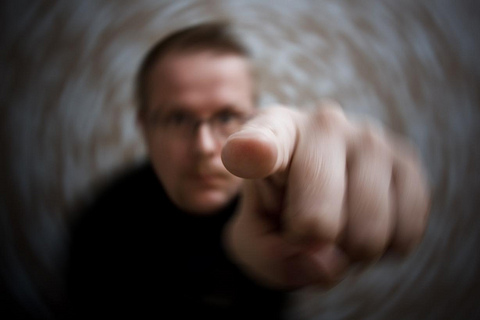 <>
Inspired by Jeff Foxworthy's one-liner classics, I've been thinking about a "You might be an entrepreneur" routine--in other words, slightly unexpected signs you've got what it takes to go through the thrilling, punishing, life-changing experience of starting your own company.
Yes, you've got to be passionate, resilient and all that other good stuff. But there are more subtle qualities needed, as well. Networking with other entrepreneurs over the years through Hootsuite and working closely with young up-and-comers through my foundation The Next Big Thing, I've noticed that a lot of us share some common personality traits. So, without further ado, you might be an entrepreneur if...
1. You're restless, and no achievement ever seems good enough. 
When most people reach a goal they think, "I did it! Time to sit back and enjoy it for a while." An entrepreneur thinks, "Great, what's next?" Take the late fashion maven Coco Chanel. She started with a simple hat line, expanded into women's clothing, and eventually moved into jewelry, accessories and perfume. Entrepreneurs like Chanel don't stop with one big achievement. They're always itching to find and take on the next challenge.
ADVERTISEMENT - CONTINUE READING BELOW
2. You're a control freak. 
It's great to have a CEO who cares about all the details of a company, but when that person needs to be involved at every level, it can become detrimental to getting things done. It can also stress out employees, who have been brought on precisely so you don't have to make each and every decision.
Related: 5 lessons I learned raising $250 million for my business (LinkedIn)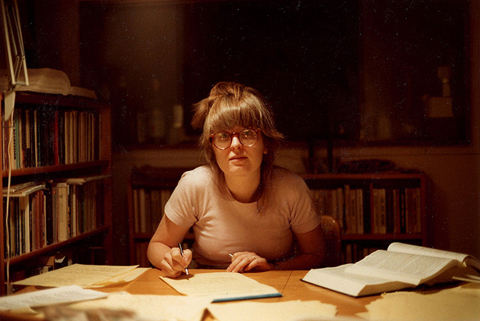 3. You're a masochist. 
ADVERTISEMENT - CONTINUE READING BELOW
As an entrepreneur, you've got to love a little pain and a lot of risk. Consider the fact that 75% of new startups fail. Only a masochist sets himself up to face those kinds of odds, straight out of the gate. And it doesn't get much better after that, at least not at first. Serial entrepreneurs-who start and run businesses one after another-could be considered even more masochistic, because they go into each new venture knowing what's coming.
4. You have a love-hate relationship with money. 
Entrepreneurs generally fall in love with making money really early in life. But, eventually, many of them are driven less by money and more by the innate thrill of launching a new venture and the freedom and control that come with it.
5. You're a black sheep, and maybe even a dropout. 
Many entrepreneurs describe themselves as not fitting in with the crowd. Lots of notable entrepreneurs have even ended up ditching the traditional education system altogether just like Tech titan Bill Gates. While it's not always easy to be the outsider, it's exactly this quality- seeing things through a different lens from the rest of the world-that can help move society forward and drive innovation.
ADVERTISEMENT - CONTINUE READING BELOW
Related: How to be a killer marketer in the digital era (LinkedIn)
6. People think you're crazy.
Because entrepreneurs tend to think along different wavelengths, their ambitions can often come across as crazy to friends and family-especially before the vision has been made a reality. Take, for example, Ruth Handler, who created the world's most iconic plastic doll: Barbie. She was met with doubt and criticism for proposing a doll that looked more like an adult than a baby or child. But despite all that, she went forward with the idea, and the rest is history.
7. You're somewhat introverted. 
To lead a business, you need to be super outgoing and salesy, right? Not necessarily. Research suggests that introverts in the workplace foster a better team environment than their extroverted peers. And introverts are also known to be good listeners, a greatly overlooked but essential asset for good leadership. Few of the entrepreneurs I know are loud or assertive, especially not in big groups or meetings.
ADVERTISEMENT - CONTINUE READING BELOW
Copyright © 2015 Entrepreneur Media, Inc. All rights reserved.

This article originally appeared on Entrepreneur.com. Minor edits have been done by the Entrepreneur.com.ph editor.
Photos from flickr.com (Stuart Richards and John Althouse Cohen)