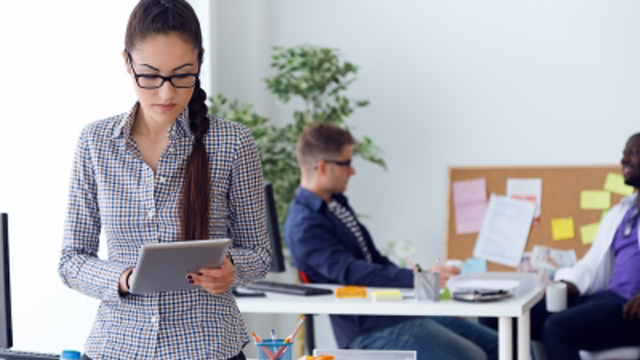 Being an entrepreneur is synonymous with being financially unstable at times. While you're growing your company, it's important to be focused. But what if you could get a side hustle that would help bring in a healthy secondary income to alleviate some of that financial stress? And, best case, what if this side hustle could also help you grow your core business?
ADVERTISEMENT - CONTINUE READING BELOW
The good news is that there are a lot of companies that create opportunities for entrepreneurs that don't require full-time work and can become a great companion to the work you're doing. Better yet, they take out the hassle of having to create a second company to supplement your income because they do the legwork and allow you to plug in your skills and time.
Here are nine examples of opportunities that might be the perfect side hustle for you as you continue to grow your company!
1. Invest in real estate.
There are a lot of methods for making money in real estate, many of which don't require your full time effort. Josh Dorkin, CEO and founder of BiggerPockets says you should consider land lording, flipping houses or wholesaling.
Related: Create side-hustle income by teaching what you already know
He also recommends finding people in your area with skill sets and expertise that you don't have, and to partner with them or use them as a place to park your investment cash.
ADVERTISEMENT - CONTINUE READING BELOW
2. Drive a taxi.
Most of us are familiar with Uber and GrabTaxi, the companies that took limo and town car services and gave them riders in their down time, and then expanded into recruiting regular citizens to utilize their free time to become taxi drivers. Have you considered being one of them?
"One of the greatest things about the Uber platform is that it offers economic opportunity for a variety of drivers—full time, part time, teachers in summer, full-time students, military spouses, etc.—in more than 260 cities around the world," says Molly Spaeth, an Uber spokesperson.
So if you're in one of the 260 cities, you could be making your car into a money-generating experience and a networking opportunity on wheels!
ADVERTISEMENT - CONTINUE READING BELOW
3. Host the next-gen of tupperware parties.
There are many companies that do at-home parties and trunk shows where you can utilize the company's products, marketing, and operations infrastructure to build a side income by plugging in your network.
4. Outsource your skills.
Can you do graphic design, data mining, website development, video editing, software development or customer service? Then you can parlay those skills by signing up on sites such as TaskRabbit or Upwork and get hired by their members to do jobs in any of these areas. You can pick and choose how often you want to work and what jobs you take!
5. Be a temp.
Long gone are the days of temp agencies and scouring the Internet for part-time or short-term work. Enter Wonolo, which helps people "work now locally."
"Wonolo is a company that allows anyone to work for a few hours or a day at real companies doing real work," says AJ Brustein, the company's co-founder. "Want to help an ecommerce company fulfilling orders when they are busy, help out at a conference taking tickets, or assist in data entry at a wealth management firm? You can get numerous career experiences around the flexibility of your own schedule."
ADVERTISEMENT - CONTINUE READING BELOW
Related: Do the side hustle: 5 better ways to earn extra cash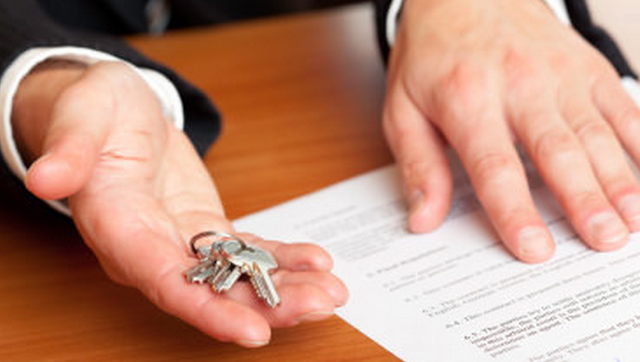 6. Rent out your pad.
Are you traveling for a business meeting and leaving your home empty? Do you have a spare room or guest house? It's time to put them to work and make money on your property when you're not using it!
ADVERTISEMENT - CONTINUE READING BELOW
7. Rent out your car.
If you can get on board with renting out your home, you'll certainly understand the model created by some local companies that allow you to rent out your personal vehicle to their users. It's another way to make money and network when you're not using your car.
8. Don't just buy on eBay, sell there.
You can simply sell your own items, or you can make it into a side business. Just think—you can unload the stuff you don't want and go shopping to resell items all in the name of making money!
9. Get paid to network.
I know this one from personal experience! After founding my first company, a credit card processing brokerage, I began to organize networking events in my city to help young professionals interact in an environment where they wouldn't fear getting sold to or hit on. I quickly realized the events were not only helping those in attendance to make valuable connections, but that there was real money to be made, as well.
ADVERTISEMENT - CONTINUE READING BELOW
Related: How to avoid side hustle burnout
Copyright 2015 Entrepreneur Media, Inc. All rights reserved.
This article originally appeared on Entrepreneur.com. Minor edits have been done by the Entrepreneur.com.ph editor.
Photos from Freedigitalphotos.net (Nenetus, stockimages) and Flickr (Trong Khiem Nguyen)